In this week's series on Cancer Rehab Continuing Education Course material, we focus on Lymphedema. In the course Maximizing Post-Surgical Outcomes in Cancer Rehabilitation, Dr. Stanwix discusses how different surgical procedures can minimize lymphedema following a mastectomy.
"It is thought that patients should be informed about the development of lymphedema after breast cancer surgery because their compliance with taking the precautions will be important in reducing the incidence, degree, and effects of lymphedema."

NIH Article
Lymphedema Following Breast Surgery
Lymphedema Following Mastectomy and Breast Surgery
Lymphedema following mastectomy and breast surgery can be a highly complex scenario and is discussed in the Cancer Rehab Education Course, Maximizing Post-Surgical Outcomes in Cancer Rehabilitation Women who have lymphedema following mastectomy have a lot of issues, not only with pain and swelling in the arm but also with their quality of life. Over the years, for the most part, conservative measures have helped tremendously with these symptoms but not always eliminate them. That's why there is a subgroup of patients who are great candidates for lymph node transfer or vascularized lymph node transfer. Microvascular surgery involves taking lymph nodes from one area, typically around the groin, and transferring them up into the arm to be able to give the lymphatic flow a new channel, decrease the swelling, pressure, and the size of their arms, as well as decreasing the pain and discomfort. Cancer Rehab post-op is an essential program to help minimize lymphedema.
Vascularized Lymph Node Transfer
For lymphedema patients, this vascularized lymph node transfer, or the transferring of lymph nodes from one area to another, is a new technique that's only been around for the last ten to fifteen years. This technique is cutting edge because only a few areas in this country and even the world can offer this type of surgery. And the results are good. But we're still in our infancy in terms of realizing who is a good candidate and who is not. But for the most part, women who don't have thick, woody arms but rather more of modest to moderate lymphedema are great candidates for this type of surgery.
Therapy and Post-op Care – Cancer Rehab Education Course
Postoperative cancer rehab care is important and is discussed in this Cancer Rehab Education Course And physical therapy is of the utmost importance in postoperative care. This is true with aggressive compression, and all the modalities therapists have to help with post-surgical care. Because it does take time, and it does require specific modalities to get the pressure down so that those new lymph nodes can find a new home and create channels to decrease the pain and the pressure in the patient's arm. For the most part, we don't know whether or not the surgery will be able to reverse the lymphedema completely.
Post-op Results
For most of my patients who have had this surgery, symptoms will often disappear. And secondly, a decrease in the size of the arm. Not always does the arm's size go down, but the amount of reduction in pain, pressure, and symptomatic relief that patients get from the surgery can be quite substantial.
Autologous Breast Reconstruction
Sometimes, lymphedema can be cured with autologous breast reconstruction, using a patient's tissue for those who did not have that before. I've seen this happen in about ten to twenty percent of my patients, just by doing autologous breast reconstruction with a DEIP Flap or an SGAP Flap, where I can get those healthy new vascularized tissues, which do include some lymph nodes, into that area. So in these cases, I've seen lymphedema resolve completely just by doing breast reconstruction. I've seen great results with decreased pain, pressure, and swelling in those arms. Patients could wear rings where they weren't able to wear rings before. Patients could stop using their compression garments where before, they anticipated using them for the rest of their lives.
So that's one avenue: if patients haven't had breast reconstruction using round tissue, they can choose breast reconstruction first. And if that option doesn't work, and conservative measures such as compression haven't worked, then doing the lymph node transfer is a great option. Physical therapists are an important avenue in the team approach for the postoperative care for these patients, and they play an integral part of the process.
Learn More and this Cancer Rehab Education Course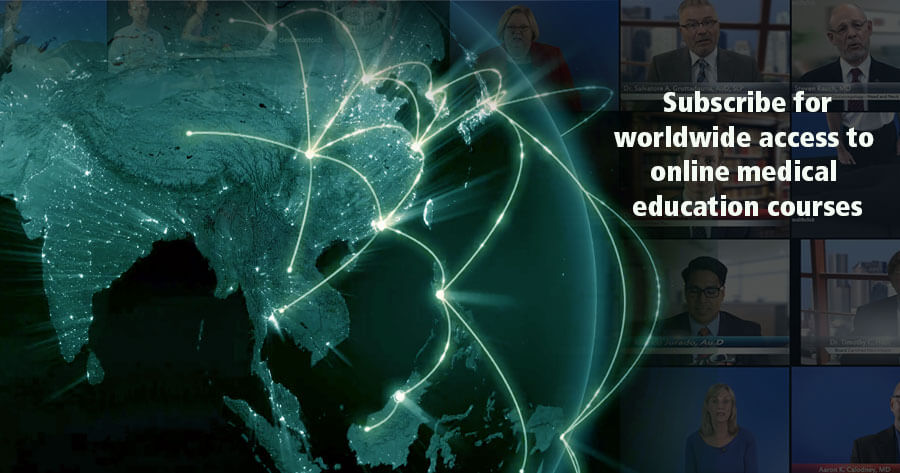 The Healthclick All Access Online Series contains a variety of Cancer and Lymphedema courses to Improve function. Check out some other courses within the oncology series:
The Fundamentals of Lymphedema Treatment
The Physiological Impact of Chronic Pain
Myofascial Release for the Aging Population
References
Ho, Olivia A., et al. "Effectiveness of vascularized lymph node transfer for extremity lymphedema using volumetric and circumferential differences." Plastic and Reconstructive Surgery Global Open 7.2 (2019).
Miranda Garces, Maria, et al. "Intratissue lymphovenous communications in the mechanism of action of vascularized lymph node transfer." Journal of Surgical Oncology 115.1 (2017): 27-31.
Schaverien, Mark V., et al. "Vascularized lymph node transfer for lymphedema." Seminars in plastic surgery. Vol. 32. No. 01. Thieme Medical Publishers, 2018.