The Physiological Impact of Chronic Pain
Learn something now! - Watch the CEU Course Trailer
Why should a physical therapist, or athletic trainer take this myofascial release continuing education course?
Over 100 million Americans currently complain of chronic pain. When pain becomes chronic there are common changes that occur within the body. The physiological impact pain has on the nervous system and the brain will result in a multiple system stress response. Do you understand how this can impact your patients functional activities and quality of life?
Learn how a therapist can reverse the chronic pain cycle with a focus on the physiological effects of pain, and the implications it has on the whole body. Evidence based material and research is presented throughout the course to assist the therapist in developing optimal treatment approaches for chronic pain patients.
Rehab clinical tools instructed in this myofascial release continuing education course to enhance your functional outcomes.
Define pain/chronic pain and on how the brain processes neurophysiological pain
Patient assessment plans utilizing evidence based pain assessment tools
Resources for therapeutic treatment options for chronic pain patients
Specific instruction that will enhance your understanding and ability to deliver better patient care.
Incorporate manual, cognitive and movement skills into a successful chronic pain program
Techniques to manipulate the neurologic response, decrease the perception of pain, change tissue tone, prepare the tissue for movement and improve normal movement patterns including: dermatome stroking, mechanoreceptor stimulation/inhibition, postural muscle bending, myofascial release, rhythmic traction, rhythmic stabilization and acupressure
Inhibition techniques, trigger point and soft tissue skills in order to positively affect the sympathetic nervous system
Mind/body visualization exercises to assist the patient with decreasing the firing of the nervous system
Functional training activities that assist patients in maintaining positive gains made with manual therapy sessions
Features unique to this chronic pain ce course
Techniques for behavioral and cognitive therapy to train healthy neuroplasticity including: Controlled breathing, progressive muscle relaxation, mindful visualization, body imprinting add body scan relaxation
Therapeutic sensory stimulation exercises such as exertion reduced exercises, including standing, chair mat activities in addition to modified Yoga and Tai Chi designed for the chronic pain patient
Techniques to incorporate the nervous system., mind and whole physical body approach
Research on the development of optimal treatment approaches for chronic pain patients
Professional Accreditation
This is an intermediate level course applicable for PT, PTA, OT, AT. Physical Therapy Accreditation: For specific state information, use the accreditation verification menu and select your state of license. AOTA: provider #4487, Occupational therapy professional development activity: Occupational Therapy Service Delivery, evaluation and intervention, and Foundation Knowledge: human body, development, and behavior. Athletic Trainers: BOC provider #P2047, category A. This course has not been submitted for Evidence-Based BOC approval.
fact_check Accreditation Verification
View PT, PTA, OT and AT Continuing Education Course State Accreditation
Responsible CME® - Testimonials
---
I am currently working in a chronic pain clinic with aquatic therapy. The techniques in this course are easily applied in the water as well! Excited to use on my patients!! -- Janeen, Physical Therapist

This course was excellent with treatment techniques that are very applicable to my patient population. -- Margaret, PT

I'm excited to see this method of thought being applied by physical therapists. The instructor is easy to follow. The transcripts are helpful with following the video lectures. -- Jennifer, PTA

This course was just what I was looking for to help me understand pain management better. Thank you! -- Beverly, PT

Really well-done, thoroughly. Balanced content of science and technique. Effective presentation style and methodology. -- Mark, PT

Excellent review of anatomy, physiology, and techniques. -- Joseph, PT
Meet your Continuing Education License Requirements for $189
BEST VALUE - Includes this course and all our online courses
Subscribe Today
theaters Purchase Now, Instant Online Course Access
The Physiological Impact of Chronic Pain
$175.00
CE Hours: 10.0 hrs, 1.0 CEU
Delivered: Online
Instant Online Access, Color 102 Page PDF Manual for Download, 365 days of access, Mobile Ready
All Access Subscription
---
$189
All Access Video Subscription
1 Year Access with Annual Renewal
State specific course completion certificates.
Chat support
Prices are in US dollars
12 months of access to all online courses, course tests and state approval certificates.
Meet all your CE requirements. Pre-approved for PT, PTAs in AK, AL, AZ, CA, CO, CT, DC, DE, GA, HI, IA, ID, IL, IN, KS, MA, ME, MI, MO, MS, MT, NC, ND, NE, NH, NM, NV, NY, OR, PA, RI, SC, SD, TN, TX, UT, VA, VT, WA, WI, and WY.
AOTA approved.
Designed for Physical Therapists, Occupational Therapists, Athletic Trainers and Assistants.
Access to future courses and content.
Start, stop and resume, right where you left off in a course.
Real patient interviews.
Medical expert contributors.
3D anatomy and medical illustrations.
Easy to use learning system for fast access to your courses.
Award winning content.
Top instructors teaching evidence based skills and techniques.
Highlights of this Online Continuing Education Course
---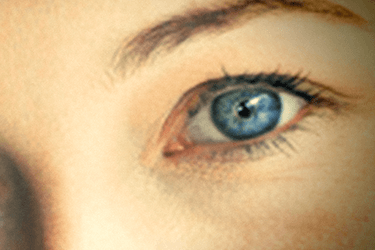 Course Objectives
At the conclusion of this course participants will be able to
Discuss the definition of chronic pain and how it affects the nervous system and the brain.
Identify the types of pain and the importance of understanding which phase your patient is in.
Identify the current research on chronic pain and determine the most effective studies that can positively impact your treatment approach.
Discuss the physiological impact pain has on the nervous system and the brain and the resulting multiple-system stress response.
Define the nociceptive process.
Discuss the sympathetic nervous system response to pain.
Identify specific disorders that can happen with each system of the body when chronic pain is left untreated.
Identify the neurological and structural changes when chronic pain exists within the body.
Utilize the appropriate evidence-based pain assessment tools.
Utilize a multifaceted integrative approach to treating chronic pain patients.
Identify the available evidence-based therapeutic treatment options available.
Utilize manual, cognitive and movement skills in your treatment approach.
Identify optimal regions within a muscle to apply specific manual therapy techniques for beneficial results.
Discuss the anatomy of specific muscles and the nervous system and know how to apply manual techniques to these anatomical structures to decrease chronic pain.
Perform the following techniques: dermatome stroking, mechanoreceptor stimulation/inhibition, postural muscle bending, myofascial release, rhythmic traction, rhythmic stabilization and acupressure.
Perform inhibition techniques, trigger point and soft tissue work.
Perform and teach your patient how to do mind/body visualization exercises, controlled breathing, progressive muscle relaxation, mindful visualization, body imprinting and body scan relaxation.
Teach your patient how to perform exertion reduced exercises to promote functional movement patterns while avoiding nervous system strain.
Teach your patient to take control of their progress while performing sensory stimulation exercises.
Modify Yoga and Tai Chi techniques for the chronic pain patient.
Develop an integrative approach that incorporates the whole body to effectively treating the chronic pain patient and achieve positive functional results and decreased pain.
Learn from the Expert - Jennifer Goff, MSPT, NCS, CLT, CVT
---
Certified Neuro Specialist
Educator's approach to chronic pain
Combining different philosophies of thought when it comes to chronic pain
Learn More about Jennifer Goff
Chronic Pain, the Sympathetic Nervous System and Pain Pathways
---
Advancements in our understanding of what happens physiologically with chronic pain
Sympathetic nervous system and chronic pain
Assessment tools for pain
Nociceptive, neuropathic and psychogenic pain
How to teach a patient to modulate their pain
What happens in the body when pain perception continues for more than six months?
Treatment at the injury site, new injury or old injury?
Therapeutic treatments to treat chronic pain, which incorporates neurological, physical, and psychological factors
The different approaches for acute pain vs chronic pain
Methods to decrease chronic pain
Acupressure
Myofascial release
Rhythmic traction and rotation
Muscle bending
Mechanoreceptor inhibition
Manual skills, setting goals
Importance of functional training after manual therapy
Manual Therapy to Decrease the Firing of Sympathetic Nervous System
---
Specific manual therapy techniques to decrease the firing of the sympathetic nervous system
Techniques to decrease tone
SNS stroking
Muscle bending
Manual Therapy Using the Peripheral Nervous System
---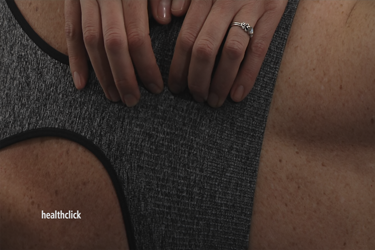 Using the PNS to calm down the CNS
Specific manual therapy techniques
Myofascial release techniques
Manual Therapy: Head, Cervical Region
---
Manual therapy for the sternocleidomastoid
Manual therapy for the frontalis, temporalis, trapezius and levator
Head and neck pain
Trigger point techniques
Myofascial techniques
Muscle bending techniques
Rhythmic traction/li>
Manual Therapy: Cervical-Thoracic, Upper Body and Shoulder Regions
---
Symptoms associated with specific muscle imbalance
Manual therapy for scalenes
Manual therapy for the anterior, middle and posterior deltoid
Manual therapy for the pectoralis major and minor
Manual therapy for the supraspinatus and infraspinatus
Rhythmic breathing coordinated with manual therapy
Trigger point and acupressure points
Manual Therapy: Thoracolumbar Region
---
Manual techniques for the thoracolumbar fascia
Manual techniques for the latissimus
Manual Therapy: Rhomboids, Subscapularis, Serratus
---
Specific techniques demonstrated
Technique to determine if source of pain is rhomboids or another contributing factor
COPD and serratus
Manual Therapy: Hip Region and Alternate Lumbar Spine Technique
---
Manual therapy for the gluteal musculature
Manual therapy for the piriformis
Manual therapy for the tensor Fascia latae
Manual therapy for the Iliopsoas
Manual therapy for the adductors
Alternate positions to treat the lumbar Spine region
Manual Therapy: Joint Receptors and Acupressure
---
Manual therapy techniques to stimulate the joint receptors
Integrative techniques Utilizing acupressure
Functional tests to establish a baseline and documented improvements
Behavior Cognitive Training
---
Cognitive skills
Neuroplastic training
Breathing training
Relaxation techniques
Progressive muscle relaxation
Mindfulness-based relaxation
Mind-body connection
Body scan relaxation
Exertion Reduced Exercise
---
Techniques to train the nervous system to move through healthy patterns
Transitional tools and exercises
Neuromuscular reeducation
Course Test - Evaluate your knowledge
---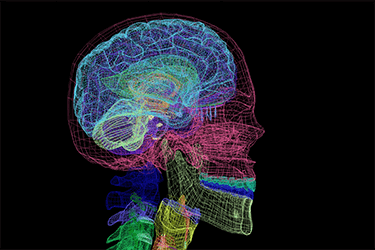 Use the Healthclick proprietary online education system which provides the online student with:

Worldwide access to high definition video, anatomical animations and images, and written information
The highest quality film in the industry, you can see the difference!
Stop and resume within a course, the Healthclick system will optimize your course based on your device, connection and remembers where you left off.
Real-time course updates. We are always adding to each courses, updating content, adding animations, these are not static courses!

Evaluate your knowledge with the course test on any device.
Print your state course certificate for CE credit.
Take the online test as many times as need in order to achieve a 70 % or greater score.