Maximizing Post Surgical Outcomes in Cancer Rehabilitation
Learn something now! - Watch the CEU Course Trailer
Why should a physical therapist, occupational therapist, or athletic trainer take this oncology rehab continuing education course?
Axillary Web Syndrome (AWS), post -surgical swelling, lymphedema, fatigue, pain and decreased strength and conditioning are possible side effects of cancer surgery. A multidisciplinary cancer rehabilitation program helps minimize the adverse effects of surgery, chemotherapy, or radiation and works toward rebuilding the body.
Learn a synergistic, progressive approach, combining manual therapy, self-care instruction and exercises for post-surgical rehabilitation of the breast cancer patient.
Rehab clinical tools instructed in oncology course to enhance your functional outcomes.
Treatment includes diaphragmatic breathing retraining, myofascial and muscle energy techniques, trigger point and neural tissue tension techniques, and mobilization techniques for rib displacement
Techniques that promote an increase in functional mobility and a decrease in pain
Specific instruction that will enhance your understanding and ability to deliver better patient care.
A surgeon discusses the tissues implicated in specific surgical techniques and provides the clinician with the information needed better to organize the clinical assessment and overall treatment plan
Specific demonstration and techniques for the treatment of axillary web syndrome
Lymphatic treatment techniques and scar tissue demonstration with the most effective manual techniques
Features unique to this cancer rehab CE Course.
A surgeon's perspective on Surgical Procedures for Breast Cancer
Common post-op restrictions and compensatory patterns during a musculoskeletal dysfunction assessment
The possible complications of lymphedema, the process of node transfer surgery, and its implication of post-op recovery
Techniques and treatments to promote tissue healing and facilitate safe post-cancer surgery recovery in a functional manner
Musculoskeletal restrictions that can occur following breast cancer surgery
Professional Accreditation
This is an intermediate level course applicable for PT, PTA, OT, AT. Physical Therapy Accreditation: For specific state information, use the accreditation verification menu and select your state of license. AOTA: provider #4487, Occupational therapy professional development activity: Occupational Therapy Service Delivery, evaluation and intervention, and Foundation Knowledge: human body, development, and behavior. Athletic Trainers: BOC provider #P2047, category A. This course has not been submitted for Evidence-Based BOC approval.
fact_check Accreditation Verification
View PT, PTA, OT and AT Continuing Education Course State Accreditation
Responsible CME® - Testimonials
---
I think this is a great alternative to a live course for the therapist interested in cancer rehab/lymphedema who would like alternative techniques for variety of cancer rehab patients. Thanks for sharing your expertise. -- Lisa, Occupational Therapist

While there is a full separate video of the course, I really like how the video is broken down into short clips for better learning. This is by far the most concise online Oncology rehab course I have taken. I have learned so much helpful techniques that I can easily and safely apply in the clinics. -- Jaymee, PT

Eexcellent course . Great info -- karen, PT

Excellent course with great therapy techniques that you can use immediately on patients in your clinic -- Christine, PT
Meet your Continuing Education License Requirements for $189
BEST VALUE - Includes this course and all our online courses
Subscribe Today
theaters Purchase Now, Instant Online Course Access
Maximizing Post Surgical Outcomes in Cancer Rehabilitation
$120.00
CE Hours: 6.0 hrs, .6 CEU
Delivered: Online
Instant Online Access, Color 96 Page PDF Manual for Download, 365 days of access, Mobile Ready
All Access Subscription
---
$189
All Access Video Subscription
1 Year Access with Annual Renewal
State specific course completion certificates.
Chat support
Prices are in US dollars
12 months of access to all online courses, course tests and state approval certificates.
Meet all your CE requirements. Pre-approved for PT, PTAs in AK, AL, AZ, CA, CO, CT, DC, DE, GA, HI, IA, ID, IL, IN, KS, MA, ME, MI, MO, MS, MT, NC, ND, NE, NH, NM, NV, NY, OR, PA, RI, SC, SD, TN, TX, UT, VA, VT, WA, WI, and WY.
AOTA approved.
Designed for Physical Therapists, Occupational Therapists, Athletic Trainers and Assistants.
Access to future courses and content.
Start, stop and resume, right where you left off in a course.
Real patient interviews.
Medical expert contributors.
3D anatomy and medical illustrations.
Easy to use learning system for fast access to your courses.
Award winning content.
Top instructors teaching evidence based skills and techniques.
Course Overview and Objectives
---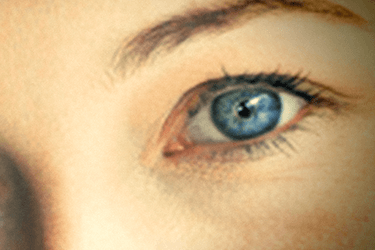 Course Objectives
Upon completion of this course the participants should be able to:
Describe the different types of surgical approaches available for breast cancer and the role therapy plays with for successful rehabilitation.
Perform a postural screen to identify muscle restrictions and rib displacement.
Perform manual therapy techniques for axillary web syndrome/cording.
Teach diaphragmatic breathing techniques along with abdominal activation techniques to enhance overall rib excursion and muscle strength.
Develop a Rehabilitation program that combines myofascial release, trigger point techniques, mobilizations and general manual therapy to decrease tissue restrictions and increase mobility.
Utilize specific techniques to release tightness in the peripheral nerves in the upper and lower extremities.
Incorporate general core strengthening and mobility techniques into a comprehensive post surgical treatment program.
Identify the relevant evidence based literature that supports current treatment techniques.
Surgeon's Perspective on Surgical Procedures for Breast Cancer
---
Rehab implications after specific surgical procedures
Identify how to find a cutting edge plastic or reconstructive surgeons that can utilize techniques to maximize recovery and minimize post op complications.
Discussion of Microvascular Breast Reconstruction
SGAP Flap
Current information concerning BRCA gene mutation
Lymphedema surgery-current surgical technique to improve function and decrease lymphedema
A Surgeon's Perspective on the Need for Rehab for Successful Surgical Outcomes
---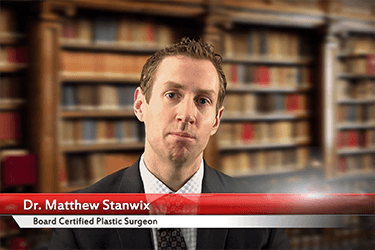 Discussion of current cutting edge surgical interventions utilized and the tissues implicated during specific procedures.
A surgeon's perspective on how therapy can maximize the results before or after a surgical intervention.
Discussion of Microvascular Breast Reconstruction and Breast Reconstruction with implants.
Postoperative phase and the value of therapy
Learn to Effectively Treat the Cancer patient
---
Key factors to maximizing a postoperative patient's functional recovery.
Understanding orthopedic symptoms that can mask an underlying cancer disease.
Build a knowledge base that will help you achieve success with rehab programs for cancer patients.
Treatment of cancer patients with Chemotherapy Induced Peripheral Neuropathy.
Screening for Breathing Patterns, Postural Issues and Scapulothoracic Mobility
Identify normal and faulty breathing patterns.
Identify how postoperative musculoskeletal dysfunction can lead to faulty mechanics and function.
Perform a postural assessment identifying key areas that are typically affected post op specific surgical procedures.
Assessing Diaphragmatic breathing patterns
Screening for Breathing Patterns, Postural Issues and Scapulothoracic Mobility
---
Identify normal and faulty breathing patterns.
Identify how postoperative musculoskeletal dysfunction can lead to faulty mechanics and function.
Perform a postural assessment identifying key areas that are typically affected post op specific surgical procedures.
Assessing Diaphragmatic breathing patterns
Training to Improve Breathing Patterns and Scapular Mobility
---
Improving scapular mobility and scapular humeral rhythm to enhance posture and breathing patterns.
Explore postural training and diaphragmatic breath training for the cancer patient.
Teaching a patient how to perform proper diaphragmatic breathing with coordinated postural training.
Teaching a patient how to improve lung function in conjunction with functional activities.
Explore the Anatomy of Neck Musculature
---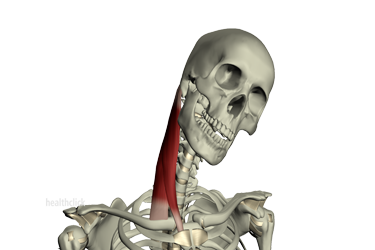 Overview of key neck musculature.
Manual Therapy Treatment Techniques
---
Identify the key musculature effected in postoperative breast cancer
Myofascial techniques on the sternocleidomastoid muscle.
Ischemic compression trigger point therapy.
Pectoralis minor release techniques.
Hip flexor release techniques.
First rib elevation techniques.
Anterior rib displacement technique.
Posterior rib mobilization with muscle energy techniques.
Axillary Web Syndrome-Cording
---
Axillary Web Syndrome (AWS): Understand the physiological process.
Evaluating for AWS.
Treatment techniques for AWS.
Lymphatic tissue coagulation.
Neural tension technique.
Myofascial and Lymphatic Techniques
---
Myofascial techniques for the breast reconstruction patient.
Build treatments that will focus on core stability.
Managing the incision and surrounding tissue.
Techniques for impregnated scar strips.
Techniques to improve lymphatic flow, lymph node stimulation.
Managing post surgical swelling in the upper and lower extremities.
Techniques for popliteal node stimulation.
Exercises to Improve the Cancer Patient's Function
---
Cervical retraction, a postural exercise.
The rhomboid release.
Core stability-strengthening.
Control and stability in the lower extremity.
Breathing and postural exercises.
Stretching and strengthening activities.
Course Test - Evaluate your knowledge
---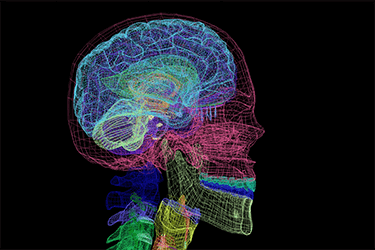 Use the Healthclick proprietary online education system which provides the online student with:

Worldwide access to high definition video, anatomical animations and images, and written information
The highest quality film in the industry, you can see the difference!
Stop and resume within a course, the Healthclick system will optimize your course based on your device, connection and remembers where you left off.
Real-time course updates. We are always adding to each courses, updating content, adding animations, these are not static courses!

Evaluate your knowledge with the course test on any device.
Print your state course certificate for CE credit.
Take the online test as many times as need in order to achieve a 70 % or greater score.