The Fundamentals of Lymphedema Treatment
Learn something now! - Watch the CEU Course Trailer
Why should a physical therapist, occupational therapist or athletic trainer take this lymphedema continuing education course
Lymphedema and diseases of the lymphatic system affect millions of people in the United States and hundreds of millions worldwide. Affected patients most often suffer from debilitating swelling and pain, usually in the arms and legs; however, it also occurs in other body regions. If left untreated, the patient can suffer from chronic infections and the loss of a limb, not to mention debilitating pain, psychological stress, social isolation, and loss of function and quality of life. A clinician must understand how the body transports lymph fluid through a network of tissues and organs.
Learn to treat lymphedema effectively and create individualized treatment programs that include massage, self-massage, and bandaging of the upper and lower extremity.
Rehab clinical tools instructed in this lymphedema training CE course to enhance your functional outcomes.
Prevalence and physiological attributes of lymphedema and how therapy can positively influence the management of the individualized lymphedema patient.
Types and causes of lymphedema and integrating evidence-based research into the development of a successful lymphedema treatment program.
Step-by-step demonstrations of lymphedema massage for the upper and lower extremities.
Self-bandaging of the upper and lower extremities to prepare the clinician to educate the patient on self-care.
Specific instruction that will enhance your understanding and ability to deliver better patient care.
Anatomy and physiology of the lymphatic system, with a focus on the understanding of the underlying causes of lymphedema.
Lymphatic massage and the physiological impact it has on the lymphatic system.
Features unique to this lymphedema training continuing education course
Proper evaluation, identifying indications, contraindications, and specific tools to identify lipedema as opposed to lymphedema
Measurement techniques
Manual therapy techniques for specific case studies to provide an understanding of the techniques to divert drainage to working areas of the body
Demonstrated progression of massage techniques and applications
A comprehensive review of the impact bandages has on lymphedema
Description of specific types of bandages and indications and contraindications
Exercise and self-massage instruction and handouts
Comprehensive manual with visual diagrams for lymphatic flow, bandaging and self care handouts
Professional Accreditation
This is an intermediate level course applicable for PT, PTA, OT, AT. Physical Therapy Accreditation: For specific state information use the accreditation verification menu and select your state of license. AOTA: provider #4487, Occupational therapy professional development activity: Occupational Therapy Service Delivery, evaluation and intervention, and Foundation Knowledge: human body, development, and behavior. Athletic Trainers: BOC provider #P2047, category A. This course has not been submitted for Evidence-Based BOC approval.
fact_check Accreditation Verification
View PT, PTA, OT and AT Continuing Education Course State Accreditation
Responsible CME® - Testimonials
---
The course was great! The content flowed perfectly with a good pace and visual instruction. -- Patrice, PT

Thank you. This course was educational & informative. -- Ellen, OT
Meet your Continuing Education License Requirements for $189
BEST VALUE - Includes this course and all our online courses
Subscribe Today
theaters Purchase Now, Instant Online Course Access
The Fundamentals of Lymphedema Treatment
$185.00
CE Hours: 12.0 hrs, 1.2 CEU
Delivered: Online
Instant Online Access, PDF Manual for Download, 365 days of access, Mobile Ready
All Access Subscription
---
$189
All Access Video Subscription
1 Year Access with Annual Renewal
State specific course completion certificates.
Chat support
Prices are in US dollars
12 months of access to all online courses, course tests and state approval certificates.
Meet all your CE requirements. Pre-approved for PT, PTAs in AK, AL, AZ, CA, CO, CT, DC, DE, GA, HI, IA, ID, IL, IN, KS, MA, ME, MI, MO, MS, MT, NC, ND, NE, NH, NM, NV, NY, OR, PA, RI, SC, SD, TN, TX, UT, VA, VT, WA, WI, and WY.
AOTA approved.
Designed for Physical Therapists, Occupational Therapists, Athletic Trainers and Assistants.
Access to future courses and content.
Start, stop and resume, right where you left off in a course.
Real patient interviews.
Medical expert contributors.
3D anatomy and medical illustrations.
Easy to use learning system for fast access to your courses.
Award winning content.
Top instructors teaching evidence based skills and techniques.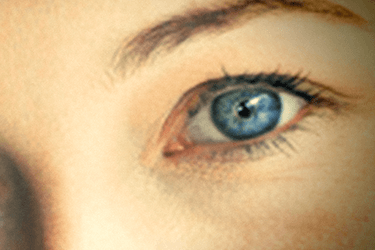 Upon successful completion of this course the participant will be able to:
Identify the key structures within the lymphatic system and understand how each component functions to process lymphatic fluid throughout the system.
Describe the different types of lymphedema and lipedema.
Identify the indications and contraindications for manual massage and bandaging.
Describe the lymphatic system and how lymphatic fluid flows through the system.
Identify the key regions of lymph nodes throughout the body.
Discuss the rationale behind specific massage techniques.
Discuss the rationale behind bandaging for lymphedema.
Identify the best massage strokes to utilize for specific body parts and in specific situations.
Perform a comprehensive evaluation to determine the appropriate treatment approach.
Perform objective circumferential measurement technique for reproducible testing.
Perform manual massage techniques for upper and lower extremity lymphedema.
Identify correct, alternate pathways to effectively reduce swelling.
Perform bandaging techniques for the upper and lower extremities.
Instruct patients on self-massage and self-bandaging techniques for the upper and lower extremities.
Identify the proper material to utilize when bandaging for lymphedema.
Make chip bags and instruct patients on how to make chip bags at home.
Describe the different types of compression garments and proper wear.
Discuss how to develop an appropriate therapy program to incorporate massage, bandaging, exercise, and patient education.
Learn from the Expert - Becky Lotz, PT, CLT
---
Becky Lotz has been practicing therapist since 1994. She became a Certified Lymphedema Therapist in 2000 and has been working with lymphedema patients ever since. Ms. Lotz is currently the clinical supervisor at a major hospital in Louisville, Kentucky. She has a passion for treating lymphedema patients in addition to presenting educational courses to enhance better outcomes in this population.
What is Lymphedema, Anatomy of Lymph System and Types of Lymphedema
---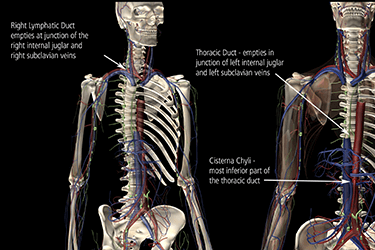 What is lymphedema?
German Society of Lymphology
Basic anatomy of the lymphatics
Review of lymph nodes, watersheds andquadrant
Blood circulation and lymphatic vessels
The interstitial fluid
The primary jobs of the lymphatic system
Demonstration of Lymphnodes, Watersheds, Quadrants and Lymphatic Flow
---
Learn the location of the highest number of lymph nodes
Watersheds and the lymphatics dividing the body
The connections between the quadrant
Anastomosis and working with massage across the chest
Opening up the neck area
Deep lymphatic ducts
Learning to massage fluid across the chest and in the back
Patient Subjective Evaluation, Pertinent Objective Techniques and Demonstration
---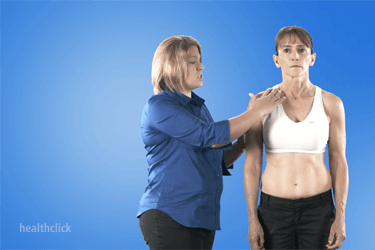 Learn to properly evaluate your patient
Determining the reason for the swelling
What conditions make the swelling better or worse
What is the organ status?
Are their kidneys functioning well?
Are they having any heart problems?
Are they dealing with any fatigue?
What is their level of disability from their point of view
Perform an objective evaluation including a neuro screen
Looking for any lymphatic cysts or fistulas
Learn about papillomas
Evaluating the condition of the skin
Stemmers sign and the application to the lymphedema patient
Conduct a proper range of motion test for upper and lower extremity
Measurement Tools and Lipedema
---
Assess limb volume using circumference measurements
What is a lymphoscintigraphy?
Differential Diagnosis
Is it just post-op swelling?
Do they have a DVT?
Lipedema?
Does the patient have chronic swelling?
Demonstration of Limb Measurement
---
How to perform circumference measurement and subsequent body area volume calculation
Demonstration of each limb and technique for measurement
The truncatetd cone and sectional volume
Technique for hand and digit measurements
An Overview of the Treatment of Lymphedema
---
Why do we want to treat lymphedema?
The fundamentals of developing a comprehensive treatment plan
Develop an understanding of contraindications
Preventing the progression of lymphedema
Older treatment methods explained
Demonstration of Lymphedema Massage techniques
---
Lymphatic drainage is basically is a very gentle massage
Learn the techniques for smooth muscle contraction
Improving circulation
Lymphatic drainage is a specialized technique to help move that fluid.
Contraindications for lymphatic drainage
Contraindications for Lymphedema Massage to the Neck Region
Demonstration of Patient Self Massage
---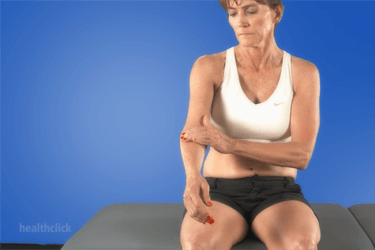 Learn techniques on how to instruct a patient to conduct self massage
Patient demonstrations of specific massage techniques to re-direct lymphatic fluid
Upper and lower extremity self massage patient demonstration
Lymphedema Upper and Lower Extremity Bandaging Techniques
---
Demonstration of upper and lower extremity bandaging for lymphedema
The basics of the reason for bandaging
Circulation effects from the bandaging
Sort stretch bandage by definition
Unna Boots and why they have value
TED anti-embolism stockings
Demonstration of Bandaging Supplies and Techniques for Chip Bags
---
Learn all the supplies necessary for bandaging
Learn how to utilize foam in the bandaging process
Techniques for creating chip bags
Detailed demonstration of chip bag creation
Demonstration and Explaination of Patient Self Bandaging Techniques
---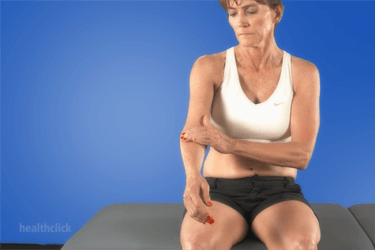 Develop techniques and skills to teach your patients to self bandage
Demonstration with instructor narration of patient self bandaging of the upper and lower extremity
Understanding Compression Garments and Patient Education
---
Daytime and nightime use of garments
Learn about compression pumps
Patient Education Overview
Developing a patient education program to maximize your functional outcomes with lymphedema patients
Course Test - Evaluate your knowledge
---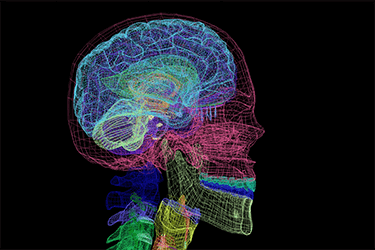 Use the Healthclick proprietary online education system which provides the online student with:

Worldwide access to high definition video, anatomical animations and images, and written information
The highest quality film in the industry, you can see the difference!
Stop and resume within a course, the Healthclick system will optimize your course based on your device, connection and remembers where you left off.
Real-time course updates. We are always adding to each courses, updating content, adding animations, these are not static courses!

Evaluate your knowledge with the course test on any device.
Print your state course certificate for CE credit.
Take the online test as many times as need in order to achieve a 70 % or greater score.