What we know about running injuries is that over the last 40 years running injuries have been at a very high rate, and they've stayed at a high rate without really dipping much through the last 40 years. The ability of a therapist to properly conduct a functional movement screen for the elite runner is critical. If you look at the literature, on average, one out of every two runners is going to get injured. Just think about that for a second. Look at all the runners doing a race. Chicago Marathon–40,000 people run that race. New York City Marathon–up to 50,000 people, and in a typical year, one out of every two of those runners will sustain an injury. That's unacceptable.
This video demonstrates one component of a comprehensive functional movement screen for runners. This video is part of the comprehensive running course "Advanced Evaluation and Treatment Techniques for the Injured Runner".
Learn More about the Functional Movement Screen for Elite Runners
The video in this blog is referenced from Advanced Evaluation and Treatment Techniques for the Injured Runner – The Running Course® continuing education course.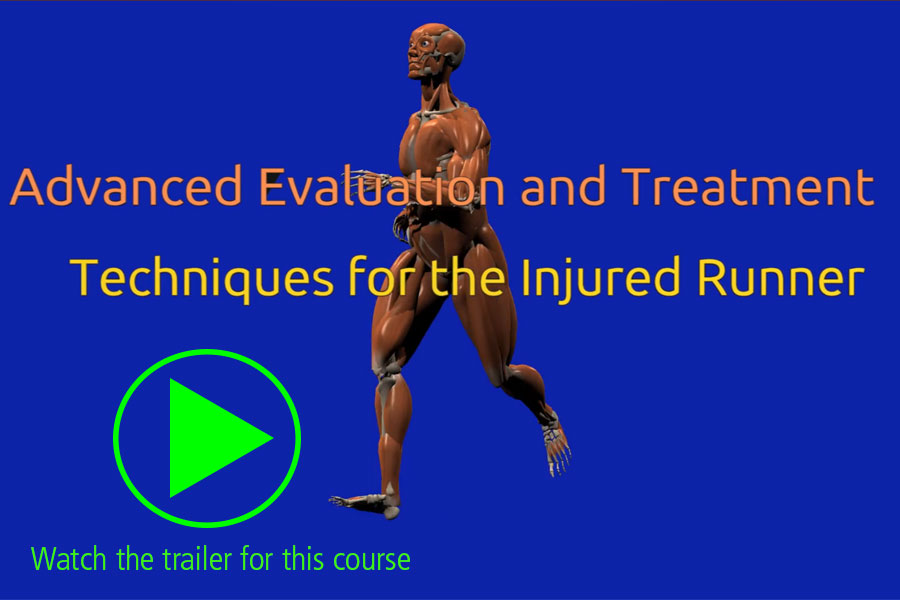 Looking for more Orthopedic and Sports Rehab-related Continuing Education? Check out our new, all-access, online subscription for PT, PTA, OT, and AT.
This online course is included in our all-access annual subscription along with these other orthopedic and sports-related continuing education courses:
Injury Prevention and Optimal Mechanics in the Throwing Athlete
Biomechanics of the Shoulder
The Science of Taping: Determining Effective Techniques for Specific Diagnoses
Foundation Exercises for the Treatment of the Knee
This course is included in our new $189 all access subscription
References
Hotta, Takayuki & Nishiguchi, Shu & Fukutani, Naoto & Tashiro, Yuto & Adachi, Daiki & Morino, Saori & Aoyama, Tomoki. (2015). Functional Movement Screen for Predicting Running Injuries in 18–24-Year-Old Competitive Male Runners. The Journal of Strength and Conditioning Research. 29. 10.1519/JSC.0000000000000962.
Kraus, Kornelius1,2; Schütz, Elisabeth2,3; Taylor, William R.4,5; Doyscher, Ralf4,6 Efficacy of the Functional Movement Screen, Journal of Strength and Conditioning Research: December 2014 – Volume 28 – Issue 12 – p 3571-3584
doi: 10.1519/JSC.0000000000000556