Advanced Evaluation and Treatment Techniques for the Injured Runner - The Running Course®
Learn something now! - Watch the CEU Course Trailer
The Running Course® - A continuing education course for the treatment of the injured runner
Why should a physical therapist, or athletic trainer take this Physical Therapy Running Course?
Why do you run? This has been an incredibly challenging question for many runners during this current state of world circumstances. With most running events canceled, it bears the question— why do I run? Do you run for the therapeutic effects, the endorphins released, the competition, or to be in nature? Whatever the reason for your passion, it is essential to prevent injuries and promote musculoskeletal balance for optimal performance. Each year, over 65 percent of runners succumb to some injury that prevents them from running. Running injuries can lead to prolonged downtime, decreased conditioning, depression, and long - term adverse effects.
This course provides the foundation for establishing an excellent framework to assist the runner in preventing injuries and enhancing biomechanically correct running
Rehab clinical tools instructed in this advanced runners continuing education course to enhance your functional outcomes.
Tools to optimize a runner's performance
Foundational information and techniques for comprehensive functional evaluations and treatment program, individualized for each runner
The functional movement screen, the first step in the objective examination to rule out any reasons why the runner may not be the right candidate for therapy
Essential techniques to mastering a subjective examination to determine the direction of the examination
Specific instruction that will enhance your understanding and ability to deliver better patient care.
The rationale and demonstration of specific tests such as sensitive tests and specific tests to rule dysfunction and pain caused by discogenic causes, femoral acetabular joint, knee intra-articular pathology, gluteal tendinopathy, medial tibial stress syndrome, tibial stress fracture, anterior compartment syndrome, Osgood-Schlatters disease, patellar tendinitis, knee inflammatory conditions, SLJ, gluteal tendinopathy, iliotibial friction syndrome, Patellofemoral Syndrome, and Achilles tendinopathy
A step by step process to find the root cause of the runner's dysfunction using the instructor's inverted pyramid of evaluation
Demonstrations of the unique tests and observations that are incorporated into runner-specific functional movement and postural screens
Progression from below-threshold strength training to above-threshold strength training for motor control and, finally, to part-task training
Activities and rationale for each level of training
Features unique to The Running Course®
The importance of correlating each test to the biomechanics and functional anatomy of the runner with joint mobility, muscle strength, and movements
Performance of tests that can rule out sources of dysfunction coming from the spine, hip, knee, or ankle
Optimal setup for 2-D and 3-D running gait analysis to obtain optimal results from the runner's analysis
The four main errors that you are likely to see your runner demonstrate during the gait analysis.
Professional Accreditation
This is an advanced level course applicable for PT, PTA, AT. Physical Therapy Accreditation: For specific state information use the accreditation verification menu and select your state of license. Athletic Trainers: BOC provider #P2047, category A. This course has not been submitted for Evidence-Based BOC approval.
fact_check Accreditation Verification
View PT, PTA, OT and AT Continuing Education Course State Accreditation
Responsible CME® - Testimonials
---
Very thorough course. It has helped me tremendously in my evaluation skills as well as has added numerous amount of intervention ideas for impairments found during my evaluation. -- Michael, PT

The instructor is very knowledgeable to and thorough. He does a great job at breaking down the running assessment for injury risks as well as a very thorough screening program. -- Dylan, PTA

The instructor was very knowledgable in the subject matter of running assesment, running injuries, and proper strengthening exercises to prevent running injuries. -- Mike, PTA

This course was very informative, incorporating science to support treatment approaches. Jeff did a good job explaining how excessive movement in the cardinal planes can cause stress on different body parts, and how best to address these problems. -- Pam, PT

This is a great course with more advanced information which will help with cross country runners -- Teena, PT

Jeff Taylor-Hass is always so knowledgeable and informative about these topics. He breaks everything down into a well directed evaluation of differential diagnosis. I feel much more competent in my skills after his courses. -- Kaitlin, Physical Therapist

This online course did a great job at improving my ability to screen runners and identify common runner injuries. It has also helped to give advice on rearranging my treadmill in the clinic and improving my video analysis of runners. -- Robert, PT

Presents a comprehensive progression of exercises to treat injured runners. -- Susan, PT
Meet your Continuing Education License Requirements for $189
BEST VALUE - Includes this course and all our online courses
Subscribe Today
theaters Purchase Now, Instant Online Course Access
Advanced Evaluation and Treatment Techniques for the Injured Runner - The Running Course®
$175.00
CE Hours: 13.0 hrs, 1.3 CEU
Delivered: Online
Instant Online Access, Color 145 Page PDF Manual for Download, 365 days of access, Mobile Ready
All Access Subscription
---
$189
All Access Video Subscription
1 Year Access with Annual Renewal
State specific course completion certificates.
Chat support
Prices are in US dollars
12 months of access to all online courses, course tests and state approval certificates.
Meet all your CE requirements. Pre-approved for PT, PTAs in AK, AL, AZ, CA, CO, CT, DC, DE, GA, HI, IA, ID, IL, IN, KS, MA, ME, MI, MO, MS, MT, NC, ND, NE, NH, NM, NV, NY, OR, PA, RI, SC, SD, TN, TX, UT, VA, VT, WA, WI, and WY.
AOTA approved.
Designed for Physical Therapists, Occupational Therapists, Athletic Trainers and Assistants.
Access to future courses and content.
Start, stop and resume, right where you left off in a course.
Real patient interviews.
Medical expert contributors.
3D anatomy and medical illustrations.
Easy to use learning system for fast access to your courses.
Award winning content.
Top instructors teaching evidence based skills and techniques.
Highlights of this Online Continuing Education Course - The Running Course &reg Series
---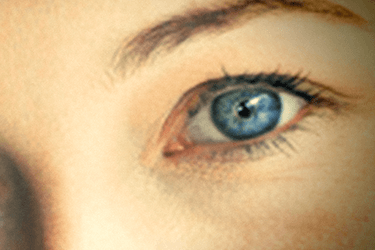 Course Objectives
Upon successful completion of this class, the participant will be able to:
Identify the latest information in evaluation and treatment techniques for runners and running injuries.
Identify the foundation of running biomechanics and functional anatomy.
Develop a comprehensive intake form that encompasses several key areas to identify in the runner's history to provide the groundwork for a comprehensive examination to determine the root cause of the dysfunction.
Identify specific questions and answers on the intake form that will alert a red flag.
Identify key tests to utilize during the objective examination to obtain information for targeted evaluation versus a global evaluation approach.
Perform a proper postural screen to assess asymmetries, boney abnormalities, joint hyper or hypomobility, screening for anything that may contribute to faulty running mechanics.
Describe how Q angle can influence shin injuries.
Perform a functional movement screen to rule out reasons the runner may not be a good participant in physical therapy, to ascertain the runner's preferred movement patterns and to try to tease out tissues that are painful.
Perform a running-specific functional movement assessment to rule out or in dysfunction that may be leading to the root cause of the issue.
Perform specific tests to rule out the spine, hip, knee and ankle as the contributing factor(s) for lower extremity pain, weakness and/or dysfunction.
Describe the hypothesis-driven inverted pyramid approach to evaluation.
Describe the pyramid approach to treatment progression with the base of the pyramid being neuromuscular activation progressing to below-threshold strengthening, motor control and task training.
Develop a progressive treatment program that encompasses all the layers of the pyramid: neuromuscular activation progressing to below-threshold strengthening, motor control and task training.
Develop exercise programs at different stages of training to work specific muscles at appropriate percentages of MVIC (Maximal Volitional Isometric Contraction).
Develop a treatment program for specificity of training, incorporating specific exercises for targeted training.
Describe the important components/equipment needed for a proper runner's gait analysis.
Perform a two-dimensional video gait analysis of the runner with an emphasis on breaking down the runner's form from the anterior, lateral and posterior views.
Analyze and correlate biomechanical examination findings with a two-dimensional video gait analysis in order to apply evidence-based, running-specific exercises to treat the runner's biomechanical impairments.
Utilize a metronome and faded feedback design in the rehab program to improve the runner's gait.
Learn From the Expert - Jeffery Taylor-Haas, PT, DPT, OCS, CSCS
---
Jeff Taylor-Haas, PT, DPT, OCS, CSCS is a sports physical therapist at Cincinnati Childrens Hospital Medical Center in Cincinnati, Ohio. Dr. Taylor-Haas obtained a Master of Physical Therapy degree from Saint Louis University in 2004 and is a board certified orthopedic specialist in physical therapy from the American Physical Therapy Association. He is also a Certified Strength & Conditioning Specialist from the National Strength & Conditioning Association and an Adjunct Faculty member at the College of Mount Saint Joseph University in Cincinnati, Ohio for the department of physical therapy.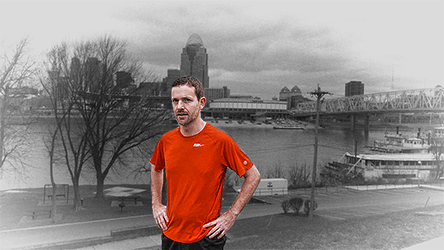 Introduction to Jeff Taylor-Haas, Jeff discusses his history of running and his passion for working with runners.
Jeff treats runners and athletes of all ages and all levels of competitiveness. He specializes in performing a 2-D video gait analysis, fabricating orthotics, performing a functional lower extremity biomechanical examination and providing all patients with a comprehensive, evidence-based treatment approach. An avid runner, Dr. Taylor-Haas has completed multiple marathons and half-marathons, including the Boston Marathon, and has a special interest in running injury prevention.
Jeff's techniques as a therapist have evolved over time due to new evidence-based research, best clinical practices and his experience as an avid runner. His approach to treating the injured runner is continually changing and perfecting which leads to more effective techniques to evaluate and treat the injured runner.
Important Components of the Intake Form and Subjective Exam
---
Important questions to ask on the subjective evaluation and key elements of the subjective history.
Critical pieces for runners on the intake form such as to to ask about the surface they run on and his or her sleep quality.
Understanding the previous use of orthotics by the runner.
Developing a targeted approach with your objective examination.
The importance of the postural screen
---
The importance of the postural screen
Postural screen involving the feet
Postural screen involving the knees and understanding the Q angle
Functional movement screen
---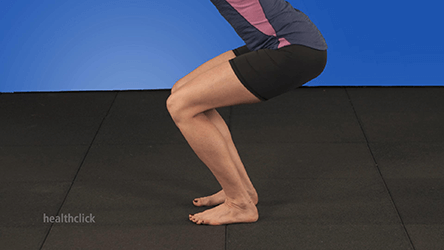 Functional movement screen
Beighton screen
Heel and toe walking
Double leg squat
Single leg squat
Single leg stance
Gastroc-soleus endurance
Functional lunge test
Assessing the length of the gastroc, soleus and talocrural joint mobility
Understanding the details of the Functional Screen
---
How to rule out Discogenic pain
How to rule out proximal causes of pain
How to rule out the femoral acetabular joint for the cause of hip groin or LE pain
Review of the FABER Test
How to clear the knee joint
Understanding the details of the Functional Screen
---
Understanding lateral hip pain
Stress fracture tests
Specificity test for labral tear
IT Band Syndrome
Understanding Patellofemoral Pain Syndrome
Investigating achilles tendinopathy
Developing a customized runners treatment program
---
Describing the Inverted Pyramid Approach to Evaluation and Treatment
Understanding neuromuscular activation of the Glutes
Five exercises for IT Band Syndrome or Greater Trochanter Pain Syndrome
Going beyond neuromuscular activation to muscular hypertrophy
Integrating the Single leg dead lift exercise
Integrating exercises into the runners treatment plan
---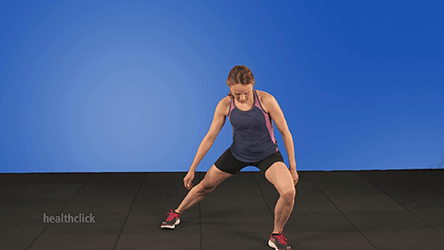 Exercise to treat patients with anterior knee pain
Overview of essential core exercises
Motor Control Training
Retraining for excessive valgus when fatigued
Utilizing the Bosu rehabilitation of the runner
Double leg plyometric training
Progressing Plyometric activities
Performing 2D Gait analysis
---
Partial task training
Running gait analysis
Preparing for 2D gait analysis
Basic Treadmill set up, What differentiates a good treadmill form an average one?
Treadmill gait assessment
The proper equipment for gait analysis
---
Step rate manipulation
Equipment for gait analysis
Four main errors that you're likely to see your runner demonstrate during your running gait analysis.
Faded feedback design build up for your patients.
Course Test - Evaluate your knowledge
---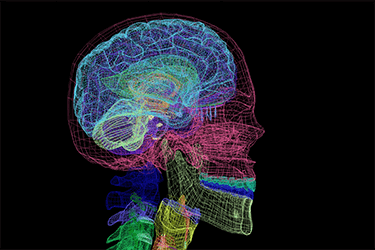 Use the Healthclick proprietary online education system which provides the online student with:

Worldwide access to high definition video, anatomical animations and images, and written information
The highest quality film in the industry, you can see the difference!
Stop and resume within a course, the Healthclick system will optimize your course based on your device, connection and remembers where you left off.
Real-time course updates. We are always adding to each courses, updating content, adding animations, these are not static courses!

Evaluate your knowledge with the course test on any device.
Print your state course certificate for CE credit.
Take the online test as many times as need in order to achieve a 70 % or greater score.