Progressive Vestibular Treatments for the over 60 population
Learn something now! - Watch the CEU Course Trailer
Why should a physical therapist, occupational therapist or athletic trainer take this vestibular continuing education course?
Dizziness and falls are leading contributors to disability in the senior population. Underlying vestibular dysfunction, decreased strength, and imbalance often contributes to falls in this elderly population. A comprehensive rehab evaluation to rule out benign paroxysmal positional vertigo, Meniere's disease, or vestibular neuritis is essential to avoid a potentially fatal or severely debilitating fall in this elderly population.
This course focuses on the evaluation and treatment of vestibular and balance issues in the elderly population.
Rehab clinical tools instructed in this vestibular rehab CE course to enhance your functional outcomes.
Overview of specific anatomical structures and physiological processes
Ocular motor, vestibular, and balance assessment tests in addition to progressive treatment solutions for the elderly population
Tools to assess the effects of comorbidities on balance and dizziness
Specific instruction that will enhance your understanding and ability to deliver better patient care.
Fundamentals of how to perform specific tests and the reasoning for testing
Specific tests and treatments that are most beneficial in treating the "Dizzy, elderly population"
BPPV and the elderly
Features unique to this vestibular rehabilitation continuing education course
Extensive vestibular scenarios and techniques to progress the elderly vestibular patient
Components involved in the ocular motor examination, how to perform the tests and treatment ideas to enhance function in the senior population
Strategies for safely progressing functional movement with the dizzy geriatric patient
Eval and treatment tools to rule out and treat complex diagnoses such as Meniere's, vestibular neuritis, vestibular hypofunction, and vestibular loss
Treatment and activities to safely progress and challenge balance and gait in real- life settings
Professional Accreditation
This is an advanced level course applicable for PT, PTA, OT, AT. Physical Therapy Accreditation: For specific state information use the accreditation verification menu and select your state of license. AOTA: provider #4487, Occupational therapy professional development activity: Occupational Therapy Service Delivery, evaluation and intervention, and Foundation Knowledge: human body, development and behavior. Athletic Trainers: BOC provider #P2047, category A. This course has not been submitted for Evidence-Based BOC approval.
fact_check Accreditation Verification
View PT, PTA, OT and AT Continuing Education Course State Accreditation
Meet your Continuing Education License Requirements for $189
BEST VALUE - Includes this course and all our online courses
Subscribe Today
theaters Purchase Now, Instant Online Course Access
Progressive Vestibular Treatments for the over 60 population
This course is only available in our subscription
All Access Subscription
---
$189
All Access Video Subscription
1 Year Access with Annual Renewal
State specific course completion certificates.
Chat support
Prices are in US dollars
12 months of access to all online courses, course tests and state approval certificates.
Meet all your CE requirements. Pre-approved for PT, PTAs in AK, AL, AZ, CA, CO, CT, DC, DE, GA, HI, IA, ID, IL, IN, KS, MA, ME, MI, MO, MS, MT, NC, ND, NE, NH, NM, NV, NY, OR, PA, RI, SC, SD, TN, TX, UT, VA, VT, WA, WI, and WY.
AOTA approved.
Designed for Physical Therapists, Occupational Therapists, Athletic Trainers and Assistants.
Access to future courses and content.
Start, stop and resume, right where you left off in a course.
Real patient interviews.
Medical expert contributors.
3D anatomy and medical illustrations.
Easy to use learning system for fast access to your courses.
Award winning content.
Top instructors teaching evidence based skills and techniques.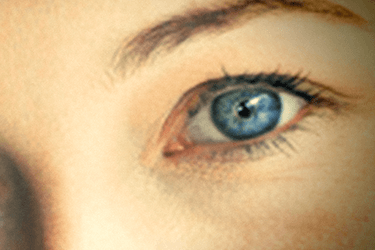 Upon Successful Completion of this class, the participant will be able to:
Recognize anatomical and physiological factors that can lead to complaints of dizziness.
Discuss the potential underlying factors that can cause dizziness ranging from vestibular dysfunction, medication reactions to cardiovascular dysfunction.
Describe the four classifications of dizziness and the potential causes of dizziness in each group.
Describe the anatomy of the of the three distinct regions of the ear and identify the anatomical structures that play an essential role in equilibrium and sensing motion.
Describe the relationship between the semicircular canals and the otolith organs and identify how movements impact the specific canals.
Identify how balance and movement information is processed.
Perform a comprehensive evaluation that tests for ocular-motor, balance and vestibular function.
Recognize nystagmic variations and assist in the correct diagnosis.
Determine the specific tests to perform for BPPV and interpret the clinical findings to establish an individualized program.
Identify vestibular hypofunction vs. vestibular loss.
Recognize central disorders and associated symptoms
Recognize the role the therapist can have in treating Menier's disease and hypofunction neuritis.
Identify appropriate evidence-based assessment tools that are used for assessing vestibular and balance dysfunction in the elderly population.
Test for eye movements to include saccades, smooth pursuits, nystagmus.
Describe the difference between physiological and end gaze nystagmus and how to appropriately evaluate for nystagmus so you don't have a false positive test.
Perform VOR testing and discuss the one to one relationship of the VOR, the specifics of a phase or symmetry problem and in addition to clinical findings and treatment solutions.
Determine the appropriate time to use assessment tools and tests and when not to because it may cause more harm.
Recognize the underlying factors that can inhibit progression of vestibular rehab in the elderly population.
Develop a progressive treatment program for VOR work-ocular motor exercises.
Develop a comprehensive program that incorporates progressive activities to challenge balance in a variety of real-life settings.
Learn From a Vestibular Therapist
---
A vestibular therapist demonstrates techniques to effectively treat this population combined with information from the healthclick clinical team.
General Discussion and Vestibular Overview
---
The importance of anatomy and physiology knowledge
Common diagnoses pitfalls
Are they dizzy?
Are they imbalanced?
Do they have just gait dysfunction
Combinations of issues?
Where do your referral come from?
Generalized rehab, how do we do that?
What happens when they fall?
How is their gait affected?
What type of medication are they taking
A vague or floating sensation
I'm dizzy. How are you going to help me?
Partial vestibular-testing contribution
Common medications that act as vestibular suppressants
Anatomy and Physiology of the Vestibular System
---
Basic Review of the anatomy of the ear
Outer ear-earlobe to the tympanic membrane
Middle ear-air-filled cavity
Inner ear-cochlear and vestibular system
The membranous labyrinth
Understaning the cochlea
The otolithic organs
Function of the semicircular canals
The utricle and the saccule
The perilymph fluid
Understanding the vestibular Nerve
Cranial Nerve VIII
Three planar, XYZ axes
The Physiology of BPPV
Central vestibular pathways
The vestibular nuclear complex
Cervicospinal reflexes
The vestibular nucleus of the complex of the pons
Oculomotor nuclei
The Cerebellum
Vestibulo-Collic reflex
Vestibulo-Spinal reflex
Vestibulo-Cortical reflex
Cervical Reflexes
Somatosensory reflexes
Dizziness and Ddisorientation
Maintaining a fixed gaze
Key components of the initial examination
Head Impulse Test
Head Shake Test
Symptoms Commonly Associated with Vestibular Dysfunction and the Clinical Presentation
---
Discussion of common physical impairments seen with vestibular dysfunction
Case Study: 70 Year Old Female with a History of Falls and Complaints of Dizziness
---
Testing for nystagmus
Saccadic ability
Defining physiological nystagmus
Pathologic nystagmus
Full range pursuits
Neck ROM
Speed of motion
VOR
Testing from sitting to stand
Balance Discussion of normal and abnormal findings
Understanding the implications of findings with specific static balance testing.
Discussion of balance testing, with or without shoes
Type of surface and impact on testing
Gait and balance assessment
Walking forward, side to side, backwards, eyes open, eyes closed, tandem walking.
Discussion of walking guidelines based upon findings
When an assistive device is needed
Learm how to challenge gait.
Head Impulse Test
Reasoning for not performing other specific tests
BPPV testing and discussion of clinical findings
Treatment-Ocular Motor Exercises
---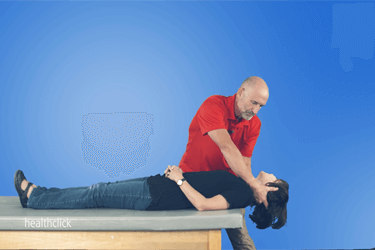 Setting Up a Treatment for VOR Work-Ocular Motor Exercise
Ocular Motor Exercise and Head Movement
Ocular Motor Exercise and Head Movement with modifications to accommodate decreased neck ROM
Ocular motor drill progression parameters
Treatment-Progression of Activities to Challenge Balance and Gait
---
Treatment techniques to improve balance
Advanced skills to improve balance
Advanced Gait and balance drills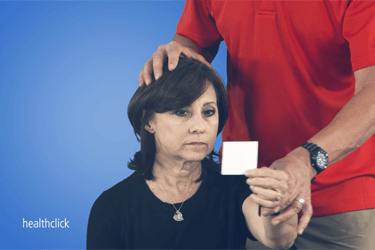 Determining BPPV diagnosis
Tests to perform
Discussion and demonstrations of what is happening physiologically
Keys to appropriate testing
Treatment for posterior canal involvement
Demonstration of step by step BPPV techniques to decrease symptoms.
Demonstrating the Epley maneuver
Dix-Hallpike Maneuver
Discussion of progression of treatment
Discussion of other underlying conditions occurring concurrently with BPPV
Variant BPPV
Testing the horizontal canals
Discussion of positive signs and the specific symptoms of horizontal canal involvement
Treatment of horizontal canal involvement
BBQ roll technique demonstrated
Alternative testing positions for elderly clients
Hypofunction, Viral Neuritis, Vestibular Migraines, Meniere's
---
Discussion of other conditions that can lead to vestibular Symptoms to Include:

Viral neuritis
Meniere's
Vestibular Migraines
Treatment options
Concussion and its physiological impact
---
The three top symptoms across a 22-symptom scale
SCAT, Sport Concussion Assessment Tool
Course Test - Evaluate your knowledge
---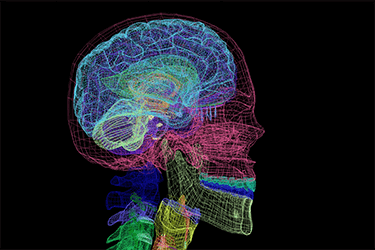 Use the Healthclick proprietary online education system which provides the online student with:

Worldwide access to high definition video, anatomical animations and images, and written information
The highest quality film in the industry, you can see the difference!
Stop and resume within a course, the Healthclick system will optimize your course based on your device, connection and remembers where you left off.
Real-time course updates. We are always adding to each courses, updating content, adding animations, these are not static courses!

Evaluate your knowledge with the course test on any device.
Print your state course certificate for CE credit.
Take the online test as many times as need in order to achieve a 70 % or greater score.