Vestibular Rehabilitation - Evaluation and Treatment
Learn something now! - Watch the CEU Course Trailer
Why should a physical therapist, occupational therapist or athletic trainer take this vestibular continuing education course?
Consider that there are many different causes of dizziness. About 5% of the population develops vestibular disorder every year, however, another 15% of the people experience dizziness related to some other problem. When people get dizzy, they often do not know which doctor to see first. Often patients randomly end up going to one doctor or another who might not necessarily have the expertise to sort through the different possible causes of dizziness and determine the specific cause.
Learn differential diagnosis skills associated with a vestibular examination and to deliver an effective vestibular rehabilitation treatment program. Expert medical contributors provide insight into the interaction between the body's multisensory systems and the complexities of the relationship between the systems to maintain vestibular function and balance.
Rehab clinical tools instructed in this vestibular evaluation and treatment course to enhance your functional outcomes.
Differentiate various types and results of BPPV tests
Guidelines on progressing varying vestibular disorders
Techniques to perform and interpret oculomotor and vestibular functional testing
Clinical pearls for performing optimal oculomotor exams
Modified testing techniques for special circumstances
Tools to develop progressive treatments for oculomotor and vestibular dysfunction
Specific instruction that will enhance your understanding and ability to deliver better patient care.
Step by step video demonstrations and descriptions of special tests to rule out or in specific diagnoses
Description of each test and indications for a positive test
Clinical pearls and key things to identify when performing the tests
Features unique to this vestibular rehabilitation course.
Expert vestibular doctors and researchers discuss vestibular disorders, evidence-based studies and common pathologies of the vestibular system that can cause dizziness and balance issues
Professional Accreditation
This is an intermediate level course applicable for PT, PTA, OT, AT. Physical Therapy Accreditation: For specific state information, use the accreditation verification menu and select your state of license. AOTA: provider #4487, Occupational therapy professional development activity: Occupational Therapy Service Delivery, evaluation and intervention, and Foundation Knowledge: human body, development, and behavior.
fact_check Accreditation Verification
View PT, PTA, OT and AT Continuing Education Course State Accreditation
Responsible CME® - Testimonials
---
This course provided a great mix of didactic work, lab/interactive practice, and epnoucraged research abilities with articles to emphasize this importance of research in this growing field. Great course. -- Aaron, Physical Therapist

This course was thorough, easy to follow and understand and provided with great alternative ways to test patients that can easily be done in any setting. -- Amanda, PT

The course instructor Barry Morgan, PT was excellent, clear and concise. If not for pioneers such as Barry, clinicians such as myself would be limited in their quest to obtain viable clinical applications when attempting to evaluate and develop the best treatment approach for patients suffering from Vestibular dysfunctions. I am grateful for Barry's years of clinical excellence and expertise in the Vestibular Field and his willingness to share. -- Judith, Physical Therapist

This was a great online course. It was not just watching a video where the instructor was reading from the material. I actually felt like I was at a live course. The instructors kept my attention and made the topic very interesting. I highly recommend this online course. -- Kelly, Physical Therapy Assistant

A very good online course. It helped me correct some errors in vestibular testing and furthered my knowledge about using the direction of nystagmus for possiblly clarifying the location of the problem versus just peripheral or central and thus a better plan of treatment. -- Mary Jane, PT

This improved my understanding of the interaction of the components of balance and appropriate testing and treatment. -- Geralyn, PT

This course was great review of vestibular assessment and diagnosis. They introduced me to new oculomotor-vestibular drills and treatment ideas that I will definitely be adding to my practice. -- Kathryn, PT

I find the online course organized and understandable. It is a good reference to help me update my techniques in evaluation patients with vestibular issues. -- Mailyn, OT

This is a great course to review the basic vestibular tests and interventions learned in physical therapy school especially if you have not been exposed to this type of patient population for 7 years like me! -- Lisa, PT

this course provided me new knowledge and information -- Coryn, Physical Therapist

This course explained and demonstrated several treatment options for vestibular patients. -- Don, Physical Therapist

helped to review cranial nerve testing. -- Esmie, PT

Excellent course. -- Todd, Physical Therapist

This course was very informative. The videos and lectures were great to promote understanding of vestibular conditions, evaluation, and treatment. -- Mishaal, ATC
Meet your Continuing Education License Requirements for $189
BEST VALUE - Includes this course and all our online courses
Subscribe Today
theaters Purchase Now, Instant Online Course Access
Vestibular Rehabilitation - Evaluation and Treatment
$175.00
CE Hours: 10.0 hrs, 1.0 CEU
Delivered: Online
Instant Online Access to Course Material for 365 days, Videos, Downloadable Course Manual PDF, Online Test and Printable Course Certificate with State Specific CEU approval. No DVD or physical media required, entirely online.
All Access Subscription
---
$189
All Access Video Subscription
1 Year Access with Annual Renewal
State specific course completion certificates.
Chat support
Prices are in US dollars
12 months of access to all online courses, course tests and state approval certificates.
Meet all your CE requirements. Pre-approved for PT, PTAs in AK, AL, AZ, CA, CO, CT, DC, DE, GA, HI, IA, ID, IL, IN, KS, MA, ME, MI, MO, MS, MT, NC, ND, NE, NH, NM, NV, NY, OR, PA, RI, SC, SD, TN, TX, UT, VA, VT, WA, WI, and WY.
AOTA approved.
Designed for Physical Therapists, Occupational Therapists, Athletic Trainers and Assistants.
Access to future courses and content.
Start, stop and resume, right where you left off in a course.
Real patient interviews.
Medical expert contributors.
3D anatomy and medical illustrations.
Easy to use learning system for fast access to your courses.
Award winning content.
Top instructors teaching evidence based skills and techniques.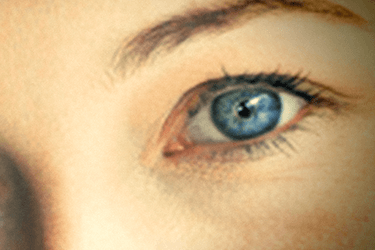 Upon successful completion of this course, participants will be able to:
Describe the interaction between the body's multisensory systems and the complexities of the relationship between the systems to maintain vestibular function and balance.
Describe the importance of therapy for identifying the root cause (s) of vestibular dysfunction and developing a proper treatment program to improve symptoms and function.
Discuss the importance of central testing and understand how to sequence the testing in a comprehensive evaluation.
Perform specific oculomotor and vestibular function testing and understand the implications of the findings. To Include:

Neutral primary gaze position test
Eccentric Gaze Holding Test
Ocular ROM/Mobility/Motility test
Smooth Pursuit Test
Saccadic eye movement test
Vergence test
Optokinetic nystagmus test
Vestibulo-ocular reflex test(slow)
Cross cover test
Head thrust test/head impulse test(HIT)
Head shake test(HST)
Vestibulo-ocular cancellation testing

Identify if a symptom is generated by a central or peripheral source.
Apply information gathered from detailed history, evaluations and tests and develop appropriate algorithmic plans of care.
Recognize nystagmal variations and assist in the correct diagnosis and treatment in vestibular disorders, especially BPPV and its variant resistant forms.
Perform specific BPPV tests (such as Dix-Hallpike, Sermount Manuever, Gufoni Manuever, Forced Prolonged Positioning) and decide appropriate treatment options including traditional and newly emerging alternative treatment options.
Identify how to utilize the information in research articles to perform the most effective tests and develop evidence based rehab programs.
Select specific tests and treatments within your evaluation and treatment program to ensure you can achieve a specific diagnosis without over stimulating the patient. In addition to scaling progression to avoid setbacks.
Describe how to modify specific tests to accommodate for limited spinal motion or age related restrictions.
Develop comprehensive programs for oculomotor and vestibular deficits, which can be progressed to home programs for optimal patient compliance and function results.
Develop a reproducible system to accurately monitor the progress made with a home based program.
What is the Vestibular System - Interview with an Expert
---
What the vestibular system is and how it relates to dizziness and imbalance
The body has several systems that are used in order to maintain your balance
The vestibular system or the labyrinth
The semicircular canals, which respond to head velocity, and the otoliths which respond to tilt
"The body has several systems that are used in order to maintain your balance and you have to think about these from a systems perspective, a systems physiology perspective. First, you can use your eyes to tell whether you're swaying forward. Then you have your inner ear, or the vestibular system, which tells you whether you're moving, and I'll talk about this in a minute. You have your feet which tell you whether you're moving. There's also your internal idea of where you are in space, in other words your brain, which is what you use to predict, like for example I start to lean forward so I'm probably forward. Your body takes all four of these streams of sensory information and uses them to help you maintain your balance and let you know where you are in space."
Diagnosing Vestibular Dysfunction - Interview with an Expert
---
Patients with dizziness have trouble getting a diagnosis
There are many different causes of dizziness and about 5% of the population develops this vestibular disorder every year
Another 15% of the population who experience dizziness that is related to some other problem
The healthcare system does not really have many dizziness specialty clinics
Role of Therapy from a Physicians Perspective
---
When we evaluate a dizzy patient, the most important piece of the evaluation is the patient's story
We sometimes order vestibular function testing and get measurements of balance in the different parts of the balance system
We can't measure every part of the balance system, but we measure what we can
Currently, we use balance testing to support our hypothesis about what might be causing your problem
"When we evaluate a dizzy patient, the most important piece of the evaluation is the patient's story. This should include their description of the symptoms, the character of the symptoms, the timing of the symptoms, the onset of the symptoms, what makes it better, what makes it worse, and any non–dizzy symptoms that might be associated such as headache symptoms, vision symptoms, hearing symptoms."
What Happens With a Peripheral Vestibular Attack?
---
Balance and vestibular therapy consists of a combination of training patients to compensate for their dizziness, as well as in some situations actually working toward eliminating their dizziness if they have a condition such as BPPV, in which you can move the crystals around, and rid the patient of this symptom.
The therapy usually consists of a combination of training patients to compensate for their dizziness, as well as in some situations actually working toward eliminating their dizziness if they have a condition such as BPPV, in which you can move the crystals around, and rid the patient of this symptom.
The result happens when the brain is compensating
"These are problems that the brain can compensate for, but it takes a while, and this is accomplished more quickly if the brain always being shown there's something wrong and through exercises that facilitate the compensation. It's just like when something happens to the muscles in your arm, you can recover more quickly if you exercise. The result happens when the brain is compensating for the inner ears. Patients recover more quickly if they practice using their eyes, moving their head and attempting to balance all at the same time."
Can the Brain Accommodate for New Signals?
---
If the brain receives constant information from the vestibular system, it learns to correctly interpret that information
One of the problems with a person experiencing a vertigo attack, is that this vestibular information is likely coming to the brain for the first time or it hasn't been consistent, therefore, the brain doesn't have an opportunity to adapt and the patient experiences disorientation
The heart of interpreting any sensory information, including that from the vestibular system, is being able to separate signal from noise and learn that the tiny motions that just fall in the noise, should probably just be ignored
Our brain is constantly struggling with this issue of how to separate signals from noise
"The heart of interpreting any sensory information, including that from the vestibular system, is being able to separate signal from noise and learn that the tiny motions that just fall in the noise, should probably just be ignored. But when a signal arises and gets large enough that it rises above the noise, those are the sensory signals that our brain correctly learns to interpret as motion; as such, it tries to use that information to generate the reflexes or the correct perceptions of orientation."
Evidence Based Studies to Understand Vestibular Dysfunction
---
Peripheral attack such as Meniere's disease
Artificial vestibular implants
The brain is an amazingly plastic organ that can respond to the information provided
The studies so far really do suggest that there's a great deal of promise to this research
Introduction to Vestibular Course
---
Why Take This Course?
An Introduction to the specific testing portions of this course by a physical therapist
"As the population ages and certainly as balance and vestibular conditions increase with age, we are all going to be treating patients with these specific issues. Also, in treating other types of patients, you might miss some key problem areas, such as, for example, some dizziness in your cervical patient or when you are laying a back patient back and they are dizzy. So it's important to have the skills presented in this course in order to evaluate patients clinically and comprehensively."
Vestibular Testing Sequence: Oculomotor-Central Tests; VOR
---
Vestibular Testing Sequence
Key information covers a description of each test, What the test is used for, A postive test, treatment ideas and Case Studies
Central Testing Categories
Alexander's Law
Dynamic Visual Acuity Testing
---
After completion of the VOR Cancellation test, you will be able to determine whether you should attempt to do the next test in the series, this test is called the Dynamic Visual Acuity Test.
Using a Snellen Chart
Demonstration the Visual Acuity Test

A description of the test
What the test is used for
What is a postive test outcome

Learn the sequencing of vestibular tests
Description of BPPV from a Expert Physician
---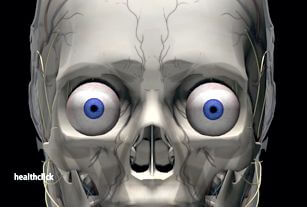 BPPV, which is the acronym for benign paroxysmal positional vertigo
Semicircular canals register motion in their plane
The utricle is delicate and vulnerable
Patients have symptoms that are provoked by changing the position of their head with respect to gravity
"If you think for a second about how delicate the utricle is you may realize then how vulnerable it is. We've got these hairs and then on the end of these hairs we've got these rocks, and you may wonder what would happen if they came loose or if the rock fell off. Suppose you bang your head up. Wouldn't this knock some of those rocks loose? Indeed it does, not only when you bang your head but even as you age and your ear starts to deteriorate like other body parts deteriorate with age."
Prescreen Before BPPV Tests
Ensuring there is enough cervical AROM ability
Modified vertebral artery testing
The slump test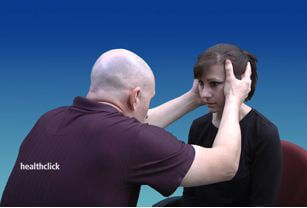 Treatment for a positive Dix-Hallpike test is known as particle repositioning maneuver (PRM)
The most accepted treatment for canalithiasis of the posterior and anterior canal canalithiasis types
Left Standard Epley Maneuver Treatment
Improper Epley Pitfalls
Common Problem Epley
A modified side lying Epley maneuver
A modified in-bed Epley maneuver
In Bed Epley Modification
Semont Maneuver Right Posterior Canal
Semont Maneuver Right Anterior Canal
Modified Semont For Right Horizontal Canal Cupulolithiasis
Brandt-Daroff Treatment For Posterior Canal
Left Horizontal Canal "BBQ" Roll
Gufoni Maneuver For Left Horizontal Canal Canalithiasis
Gufoni Maneuver For Right Horizontal Canal Cupulolithasis
Oculomotor-Vestibular Drills
---
Target Use In Oculomotor/Vestibular Drills
Saccadic Eye Movement Drill
Saccadic Drill Clinician Based
Anti-Saccadic Eye Movement Drill
Vergence Drill
Pursuits Oculomotor Drill
Cervico-Ocular Drill
Cervical Kinesthesia Drill
Vestibulo-Ocular Reflex Cancellation Drill
Course Test - Evaluate your knowledge
---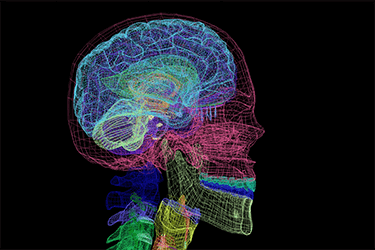 Use the Healthclick proprietary online education system which provides the online student with:

Worldwide access to high definition video, anatomical animations and images, and written information
The highest quality film in the industry, you can see the difference!
Stop and resume within a course, the Healthclick system will optimize your course based on your device, connection and remembers where you left off.
Real-time course updates. We are always adding to each courses, updating content, adding animations, these are not static courses!

Evaluate your knowledge with the course test on any device.
Print your state course certificate for CE credit.
Take the online test as many times as need in order to achieve a 70 % or greater score.