The Science of Taping: Determining Effective Techniques for Specific Diagnoses
Learn something now! - Watch the CEU Course Trailer
Why should a physical therapist, or athletic trainer take this kinesiology taping continuing education course
Kinesiology taping techniques can be beneficial for preventing and treating musculoskeletal injuries. Studies have shown that pain decreased and function improved when kinesiology tape was incorporated into a comprehensive program.
This kinesiology taping course provides step-by-step instruction for more than 20 taping techniques for the foot and ankle, knee, hip region, upper extremity and spine. You will learn the effective utilization of taping techniques to promote function, decrease pain, and reduce injuries.
Rehab clinical tools instructed in this kinesiology taping continuing education course to enhance your functional outcomes.
Step-by-step instruction for over twenty kinesiology taping techniques
Identify when to apply specific taping techniques for particular musculoskeletal dysfunctions
Techniques to promote a healing environment
Specific instruction that will enhance your understanding and ability to deliver better patient care.
Kinesiology taping techniques for: ankle instability, ankle instability with posterior tibialis involvement, preventative taping for ankle, plantar fasciitis, bunions, plantar heel pain, patellofemoral pain syndrome, IT band friction syndrome, greater trochanteric bursitis, turf toe, Achilles tendon problems, edema, lymphatic stagnation, pes anserine bursitis, MCL, anterior knee pain, patellar tendonitis, AC joint problems, generalized shoulder pain, rotator cuff pain, scapular instability, postural issues, back pain, lateral epicondylitis, golfer's elbow, and TFCC ligament issues
Professional Accreditation
This is an intermediate level course applicable for PT, PTA, OT, AT. Physical Therapy Accreditation: For specific state information, use the accreditation verification menu and select your state of license. AOTA: provider #4487, Occupational therapy professional development activity: Occupational Therapy Service Delivery, evaluation and intervention, Foundation Knowledge: human body, development, and behavior. Athletic Trainers: BOC provider #P2047, category A. This course has not been submitted for Evidence-Based BOC approval.
fact_check Accreditation Verification
View PT, PTA, OT and AT Continuing Education Course State Accreditation
Responsible CME® - Testimonials
---
Yes absolutely especially since this course was on taping techniques that have multiple steps -- Peggy, Physical Therapist

Great content and very applicable to my orthopedic outpatient experience (s) -- Kerrith, PT

Good course for knee and ankle and for swelling! -- Mary, OT

Solid online course that can be reference and practiced in the clinic -- Jason, PT

I am getting a plethora of information out of this course and I highly recommend it. -- sherri, PTA

Great course and easy to apply -- Michael, OT
Meet your Continuing Education License Requirements for $189
BEST VALUE - Includes this course and all our online courses
Subscribe Today
theaters Purchase Now, Instant Online Course Access
The Science of Taping: Determining Effective Techniques for Specific Diagnoses
$85.00
CE Hours: 3.5 hrs, .35 CEU
Delivered: Online
Instant Online Access, Color 40 Page PDF Manual for Download, 365 days of access, Mobile Ready
All Access Subscription
---
$189
All Access Video Subscription
1 Year Access with Annual Renewal
State specific course completion certificates.
Chat support
Prices are in US dollars
12 months of access to all online courses, course tests and state approval certificates.
Meet all your CE requirements. Pre-approved for PT, PTAs in AK, AL, AZ, CA, CO, CT, DC, DE, GA, HI, IA, ID, IL, IN, KS, MA, ME, MI, MO, MS, MT, NC, ND, NE, NH, NM, NV, NY, OR, PA, RI, SC, SD, TN, TX, UT, VA, VT, WA, WI, and WY.
AOTA approved.
Designed for Physical Therapists, Occupational Therapists, Athletic Trainers and Assistants.
Access to future courses and content.
Start, stop and resume, right where you left off in a course.
Real patient interviews.
Medical expert contributors.
3D anatomy and medical illustrations.
Easy to use learning system for fast access to your courses.
Award winning content.
Top instructors teaching evidence based skills and techniques.
Highlight of 23 Specific Taping Techniques and Course Objectives
---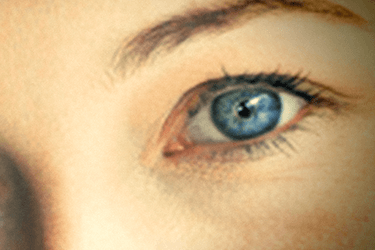 Online Continuing Education Course Objectives
Describe the contraindications to applying kinesiology and athletic tape.
Discuss the science behind taping and identify the situations when you should utilize tape to prevent injuries, decrease pain, facilitate healing, facilitate proprioception, and improve function.
Perform basic proficiency in over 23 taping techniques for the foot, ankle, knee hip, spine, shoulder, elbow and thumb.
Select the situations when it is best to use kinesiology tape over athletic tape.
Describe the physiological effects of kinesiology taping.
Describe the physiological effect that kinesiology taping has on lymphedema and properly apply the tape to promote lymphatic drainage.
Learn from an Expert on Taping
---
Keith Christianssen, PT, ATC, MTC attended San Diego State University, where he majored in Athletic Training and earned an Athletic Training Certification. Keith went on to obtain his degree in Physical Therapy from Northwestern Medical School in Chicago, and a Certification in Manual Therapy from the University of St. Augustine in Florida. He is also a certified coach through USA Track and Field, is level II tactical certified in TRX training, and is working on a tactical strength and conditioning certification. For the past 20 years, Keith has taught nationally and internationally on the topics of joint mobilization, athletic training skills, biomechanics of the lower extremity, running, and orthotics fabrication.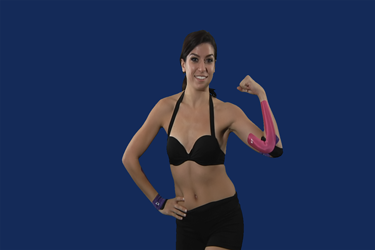 Scientific reasoning for using athletic tape
Scientific reasoning for using kinesiology tape
Clinical tips on how to apply the tape appropriately
Determining the stretch of the tape
Determining the best tape option to achieve your goals
Utilizing the taping techniques to promote the goals of the overall rehab plan
Lower Extremity Orthopedic Taping Techniques Utilizing Athletic Tape
---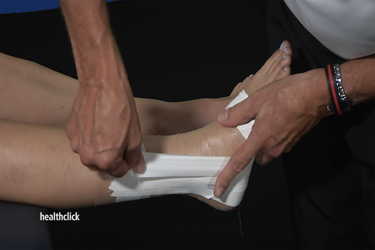 Demonstration of how to apply the tape
Reasoning for applying the specific technique

Prophylactic technique
Low Dye Taping
Medial longitudinal arch
Turf Toe
Lower Extremity Orthopedic Taping Techniques Utilizing Kinesiology Tape
---
Demonstration of how to apply the tape
Reasoning for applying the specific technique

Kinesiology taping technique for ankle instability with anterior tibialis Involvement
Kinesiology taping techniques for heel pain
Kinesiology tape for bunion correction
Kinesiology tape for Turf Toe
Kinesiology tape for Achilles Tendon
Kinesiology Tape for IT Band
Kinesiology Tape for MCL or Pes Anserine Bursitis
Kinesiology Tape for anterior knee pain
Promoting Lymphatic Drainage Utilizing Kinesiology Taping Techniques
---
Technique to promote a healing environment
Upper Extremity and Back Techniques Utilizing Kinesiology Tape
---
Kinesiology Taping for AC Joint Problems
Taping for Generalized Shoulder Pain
Taping for RTC
Taping for Scapular Instability
Kinesiology Taping for Postural Awareness and Back Pain
Kinesiology Taping for Lateral and Medial Epicondylitis
Kinesiology Tape for the Thumb
Course Test - Evaluate your knowledge and meet Continuing Education Requirements
---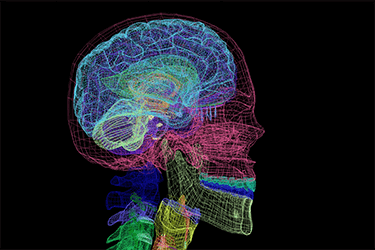 Use the Healthclick proprietary online education system which provides the online student with:

Worldwide access to high definition video, anatomical animations and images, and written information
The highest quality film in the industry, you can see the difference!
Stop and resume within a course, the Healthclick system will optimize your course based on your device, connection and remembers where you left off.
Real-time course updates. We are always adding to each courses, updating content, adding animations, these are not static courses!

Evaluate your knowledge with the course test on any device.
Print your state course certificate for CE credit.
Take the online test as many times as need in order to achieve a 70 % or greater score.