Invisible Trauma - Recovery from Complex Concussions
Learn something now! - Watch the CEU Course Trailer
Why should a physical therapist, occupational therapist or athletic trainer take this advanced concussion rehab course?
Concussions are complex, and clinicians need specific knowledge and skills to progress treatment in this patient population effectively. Often the extent of their symptoms goes unnoticed, and the person loses valuable time to heal and return to function properly. Delayed diagnosis leads to psychological distress, physical limitations, and often depression until appropriate treatment is identified and executed. Develop a greater understanding of complex issues related to mild traumatic head injury, evidence-based clinical practice guidelines, and treatments that are the keys to a concussion patient's successful rehabilitation and return to a quality of life.
Rehab clinical tools instructed in this advanced course that will enhance your functional outcomes.
Differential diagnosis techniques to identify complex issues with mTBI.
Detailed information on specific evaluation and treatment criteria and progression particular to the concussion diagnosis.
Techniques to prioritize visual and vestibular interventions treatments.
Specific instruction that will enhance your understanding and ability to deliver better patient care.
Perspective from a clinical team provides insight into the total care needed for the successful treatment for concussion patients.
Samuel Hunter, MD, provides an overview of neuroanatomy that enables the clinician to correlate symptoms with physiological disorders and plan treatment progressions.
Alex Behar, MD, discusses the implications of concussion, therapeutic management, and progression.
Features unique to this advanced concussion course.
Two patient case studies provide real-life scenarios of how the continuum of care dictates a person's successful progression to functional activities and quality of life.
Migraine and headaches symptoms related to concussion and strategies to mitigate their impact of the patient's quality of life.
Headaches, Anxiety and PPPD factors and specific treatment ideas.
Neurologist reviews neuroanatomy
Professional Accreditation
This is an advanced level course applicable for PT, PTA, OT, AT. Physical Therapy Accreditation: For specific state information use the accreditation verification menu and select your state of license. AOTA: provider #4487, Occupational therapy professional development activity: Occupational Therapy Service Delivery, evaluation and intervention, and Foundation Knowledge: human body, development, and behavior. Athletic Trainers: BOC provider #P2047, category A. This course has not been submitted for Evidence-Based BOC approval.
fact_check Accreditation Verification
View PT, PTA, OT and AT Continuing Education Course State Accreditation
Responsible CME® - Testimonials
---
This course offers current evidence based, practical concussion evaluation and management tools you can incorporate into your practice right away. -- Susan, PT

This course was interesting. I enjoyed the anatomy review which was quite thorough. Laura Morris presented a lot of information which I found helpful... not only in assessing/treating concussions but other potential overlapping conditions as well. -- Katherine, PT

The presentation was personable and professional. I'll take more courses. -- Michelle, PT

Laura and I had the opportunity to work together in Baltimore and it was wonderful to engage with her academically after doing so clinically. She is an excellent clinician and educator. Eileen Kupfer Askin ,PT, DPT -- Eileen, Physical Therapist

Laura is so knowledgeable and allows for easy understanding of a complex topic -- Kaitlin, Physical Therapist

This course was well organized and Laura did a great job covering a plethora of topics in a clinically relevant way. There was a perfect amount of material in the time we had and it never felt rushed, like so many courses do at the end. Thank you Laura for sharing your expertise with us! -- Christina, Physical Therapist

Great learning experience, would highly recommend -- William, PT

I very much appreciated the presentation of updated evidence as well as the detailed case studies. -- Naomi, Physical Therapist

This course outlined the subject well -- Taylor, OTA
Meet your Continuing Education License Requirements for $189
BEST VALUE - Includes this course and all our online courses
Subscribe Today
theaters Purchase Now, Instant Online Course Access
Invisible Trauma - Recovery from Complex Concussions
$175.00
CE Hours: 13.0 hrs, 1.3 CEU
Delivered: Online
Instant Online Access, 365 days of access, Mobile Ready
All Access Subscription
---
$189
All Access Video Subscription
1 Year Access with Annual Renewal
State specific course completion certificates.
Chat support
Prices are in US dollars
12 months of access to all online courses, course tests and state approval certificates.
Meet all your CE requirements. Pre-approved for PT, PTAs in AK, AL, AZ, CA, CO, CT, DC, DE, GA, HI, IA, ID, IL, IN, KS, MA, ME, MI, MO, MS, MT, NC, ND, NE, NH, NM, NV, NY, OR, PA, RI, SC, SD, TN, TX, UT, VA, VT, WA, WI, and WY.
AOTA approved.
Designed for Physical Therapists, Occupational Therapists, Athletic Trainers and Assistants.
Access to future courses and content.
Start, stop and resume, right where you left off in a course.
Real patient interviews.
Medical expert contributors.
3D anatomy and medical illustrations.
Easy to use learning system for fast access to your courses.
Award winning content.
Top instructors teaching evidence based skills and techniques.
Highlights of this Online Continuing Education Course
---
Upon Successful Completion of this course, the participant will be able to:
Identify the anatomy and physiology of the central nervous system
Correlate anatomical and physiological disorders with signs and symptoms.
Identify specific oculomotor tests and discuss the relevance of test outcomes as well as symptoms and progression of function.
Identify pearls and pitfalls in the oculomotor examination, particularly to a concussion.
Identify oculomotor abnormalities.
Prioritize problems and develop a progressive treatment plan that systematically challenges specific systems without pushing too hard and having a setback.
Identify specific complications of concussion concerning vestibular dysfunction
Utilize evidence-based clinical tools during the evaluation and treatment of the mTBI patient.
Identify when to perform VOMS and discuss when the results indicate referral for a vestibular assessment.
Differentiate between: gaze-evoked nystagmus, saccadic intrusion, spontaneous nystagmus, saccadic intrusions with smooth pursuit, hypermetric saccades, rebound nystagmus.
Differentiate cervicogenic dizziness from anxiety and migraines in mTBI.
Discuss the characteristics and primary signs and symptoms of PPPD.
Differentiate symptoms related to PPPD.
Identify how to incorporate grounding, sensory reweighting, stabilization endurance exercises, mindfulness to address PPPD symptoms.
Identify common medications utilized for migraines and the potential side effects.
Identify when exertion training is appropriate.
Identify and develop a safe progression of care for back to work, home, sport, and activities of daily living.
Educate the patient, family, and other medical professionals on helpful techniques to minimize overstimulation when performing activities in social and community settings.
Educate the patient and family on techniques to utilize when performing ADL's in the home and out in social environments.
Learn From the Expert - Laura Morris, PT, NCS
---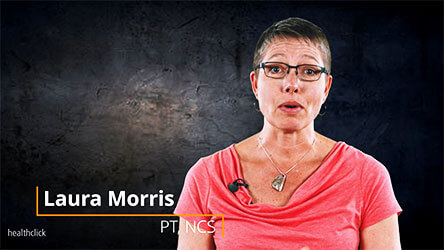 Laura Morris, PT, NCS is a physical therapist and lecturer with over 25 years of experience in the management of adults with neurologic disorders.
Learn More about Laura Morris
Introduction to Neuroanatomy
---
Understanding the fundamentals to identify pathology
Central nervous system
Complexities of the cerebrum
Specialized structures in the cerebrum
Brainstem, cerebellum function and dysfunction
Cerebral dysfunction
Metabolic syndromes
Concussions and vestibular system
Extaocular movements
Concussion Management: Assessment and How to Progess Safely
---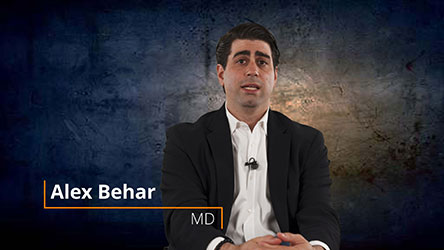 Complex signs and symptoms
Diagnosistics
Progression of care from a medical perpsective
Central oculomotor signs
Spontaneous nystagmus
Fistula
VOMS
Saccades
Oculomotor abnormalities
Diplopia
Vestibular funcation and Concussion
Visual motion intolerance
Gaze stabilization
VOR Exercises
Habituation
Concussion and postural stability

Sensory re-weighting
Balance interventions

Tailoring your interventions for the complex patient
Oculomotor Interventions
Headaches, Persistent Postural Perceptual Dizziness (PPPD)
---
Post traumatic headaches

Cervicogenic headaches
Migraines
Medication overuse headaches
Occipital neuralgia
Intervention strategies
Migraine study, diet and triggers

Vestibular migraine
PPPD, characteristics, precipitating factors primary signs and symptoms,assessment HADS, intervention
Psychological factors that affect dizziness
Symptoms of anxiety
Anxiety-perceived threat
Case Studies - Comprehensive Overview from Assessment to Interventions over Time
---
Case study 1: Motor vehicle accident.
Headache
Photophopia, phonophobia
Irritability depression
Assessment and intervention
Progression of treatment
Case study 2: Slipped on ice, fell backward and landed on head.
---
Headache
Dizziness
PPPD
Photophobia and phonophobia
Cervical impairment
Oculomotor impairment
Assessment and intervention
Progression of treatment
Topics for Frequently Asked Questions
---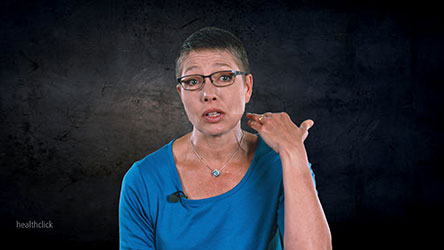 Differentiate between migraine and vestibular symptoms
The oculmotor exam for vestibular patient vs the concussion patent
Prioritizing visual interventions
Tailoring interventions for the complex patient
Pitfalls of the oculomotor exam
How hard can you push your post concussive patient
Exertion assessment
Evidence based research on rest post concussion
Course Test - Evaluate your knowledge
---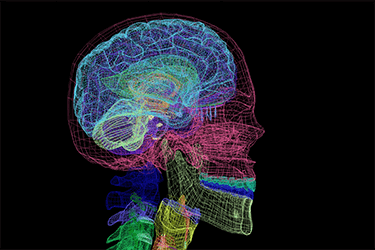 Use the Healthclick proprietary online education system which provides the online student with:

Worldwide access to high definition video, anatomical animations and images, and written information
The highest quality film in the industry, you can see the difference!
Stop and resume within a course, the Healthclick system will optimize your course based on your device, connection and remembers where you left off.
Real-time course updates. We are always adding to each courses, updating content, adding animations, these are not static courses!

Evaluate your knowledge with the course test on any device.
Print your state course certificate for CE credit.
Take the online test as many times as need in order to achieve a 70 % or greater score.