The Biomechanics of Running: Everything is Connected in the Kinetic Chain
Learn something now! - Watch the CEU Course Trailer
Why should a physical therapist, occupational therapist or athletic trainer take this physical therapy running course?
Running efficiency is paramount for any runner. The running gait cycle and proper form dictate the success of running efficiently. The goal is to minimize expenditure by utilizing proper biomechanics and mastering optimal aerobic intensity.
An excellent running economy results from a comprehensive conditioning program that incorporates biomechanical analysis, strengthening, flexibility, endurance training, and proper shoe wear.
Learn to analyze a runner gait pattern and develop individualized treatment strategies to optimize a runner's efficiency.
Rehab clinical tools instructed in this running continuing education course to enhance your functional outcomes.
Tools and information to perform a comprehensive examination, which includes postural analysis, joint mobility, range of motion, manual muscle testing, and tissue extensibility
Correlates findings and deficits to minimize injuries and improve the efficiency of the runner's gait
Treadmill tests to identify the critical biomechanical motions and dysfunctions that may impact the efficiency of the runner's gait
Incorporate activities to increase speed by working on the pull and fall phase and overall running mechanics
Specific instruction that will enhance your understanding and ability to deliver better patient care.
A review of the findings from the initial part provides the clinician the information needed to progress to the next stage of the examination, which is assessing running gait and functional movement
Combine the biomechanical exam with a treadmill and functional testing to develop a comprehensive, individualized rehabilitation program for the runner
Preferred running styles, including the philosophy behind barefoot running as compared to shoe running
Features unique to this runners gait analysis continuing education course.
A comprehensive and systematic approach to identify and treat dysfunctions that can lead to a faulty running gait
Treatments include modified stretching techniques, fascial mobilization, specific exercises and drills developed for runners, balance activities, cadence training with a metronome, drills to reduce vertical motion, and activities to promote an efficient, individualized runner's gait pattern
Insight on optimal cadence and foot strike position to promote better mechanics and overall improved efficiency with fewer injuries
Professional Accreditation
This is an intermediate level course applicable for PT, PTA, AT. Physical Therapy Accreditation: For specific state information, use the accreditation verification menu and select your state of license. Athletic Trainers: BOC provider #P2047, category A. This course has not been submitted for Evidence-Based BOC approval.
fact_check Accreditation Verification
View PT, PTA, OT and AT Continuing Education Course State Accreditation
Responsible CME® - Testimonials
---
I enjoyed the review of the normal biomechanics of the foot, ankle, knee and hip. Having a participant to evaluate helped the information process for me and teach me to help apply it to future patients/clients. -- Janeen, Physical Therapist

I felt like this course did an excellent job on how to evaluate the whole body and then break it down to each individual patient! The videos were super helpful as well! -- Lorin, PT

I found this course to be extremely helpful in breaking down biomechanics. I also enjoyed new ideas regarding skilled drills to share with my patients. Well Done! -- Allison, ATC

This course gave me knowledge and information that I could immediately apply to my practice as well as to my own running regimen. I have instantly incorporated various drills and techniques to improve my own running capabilities and have brought it into the clinic with my patients! -- Briana, PT

A very detailed CEU in the evaluation and treatment process from multiple joints to better improve a runner's form and quality of life to further reduce risk of injuries. -- Chad, PTA

A great CEU to help understand the importance of a full body examination to properly treat injury and help improve the patients running techniques. -- Amanda, PTA

Awesome course. very informative.... -- Todd, Physical Therapist

Excellent course. -- Todd, Physical Therapist
Meet your Continuing Education License Requirements for $189
BEST VALUE - Includes this course and all our online courses
Subscribe Today
theaters Purchase Now, Instant Online Course Access
The Biomechanics of Running: Everything is Connected in the Kinetic Chain
$165.00
CE Hours: 6.0 hrs, .6 CEU
Delivered: Online
Instant Online Access, Color 94 Page PDF Manual for Download, 365 days of access, Mobile Ready
All Access Subscription
---
$189
All Access Video Subscription
1 Year Access with Annual Renewal
State specific course completion certificates.
Chat support
Prices are in US dollars
12 months of access to all online courses, course tests and state approval certificates.
Meet all your CE requirements. Pre-approved for PT, PTAs in AK, AL, AZ, CA, CO, CT, DC, DE, GA, HI, IA, ID, IL, IN, KS, MA, ME, MI, MO, MS, MT, NC, ND, NE, NH, NM, NV, NY, OR, PA, RI, SC, SD, TN, TX, UT, VA, VT, WA, WI, and WY.
AOTA approved.
Designed for Physical Therapists, Occupational Therapists, Athletic Trainers and Assistants.
Access to future courses and content.
Start, stop and resume, right where you left off in a course.
Real patient interviews.
Medical expert contributors.
3D anatomy and medical illustrations.
Easy to use learning system for fast access to your courses.
Award winning content.
Top instructors teaching evidence based skills and techniques.
Highlights from this Online Education Course
---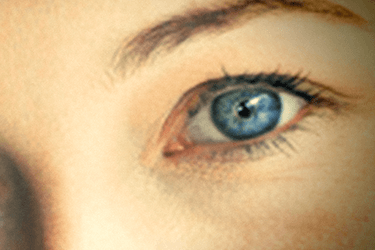 Course Objectives
Upon completion of this curse the participant will be able to
Perform a postural screen from the foot up to rule out faulty joint positioning and muscle imbalances and to identify any bony abnormalities that may impact gait.
Identify specific special and functional tests to utilize during your initial biomechanical exam and understand how all the segments in the kinetic chain influence each other.
Perform range of motion, palpation manual muscle testing and tissue extensibility testing for the pelvic regional and lower extremity and correlate how the results will impact your client's running gait.
Describe how restrictions in one area of the kinetic chain can lead to dysfunction in another region of the body and how that can impact a runner's gait.
Perform a running gait analysis on a treadmill.
Apply critical thinking skills to correlate your musculoskeletal and functional deficits findings to how they impact the runner's gait.
Identify the components of a gait analysis and what is needed to be a faster runner while minimizing injuries.
Utilize a metronome when training a runner to maintain a specific cadence.
Discuss the different styles of running and which style is the most efficient from barefoot running to shoe running.
Discuss the different types of runners--from midfoot runners to heel-striking runners to toe-striker runners--and understand the implication of each form on injuries and function.
Discuss what optimal cadence is for a runner.
Develop rehab programs to promote neuromuscular re-education.
Utilize techniques to improve joint and fascial mobility, stability and functional movement .
Develop a comprehensive rehab program that incorporates improving range of motion, flexibility, balance, stability functional mobility and running gait.
Explain the importance of tissue pliability and self-stretching to your client, as well as the importance of incorporating techniques to improve and maintain tissue extensibility into each run.
Identify that each runner will present with a specific dysfunction(s) and that programs must be individualized in order to maximize the compliancy and benefits of a rehab program.
Keith Christianssen, PT, ATC, MTC attended San Diego State University, where he majored in Athletic Training and earned an Athletic Training Certification. Keith went on to obtain his degree in Physical Therapy from Northwestern Medical School in Chicago, and a Certification in Manual Therapy from the University of St. Augustine in Florida. He is also a certified coach through USA Track and Field, is level II tactical certified in TRX training, and is working on a tactical strength and conditioning certification. For the past 20 years, Keith has taught nationally and internationally on the topics of joint mobilization, athletic training skills, biomechanics of the lower extremity, running, and orthotics fabrication.
Biomechanical Assessment and Functional Testing
---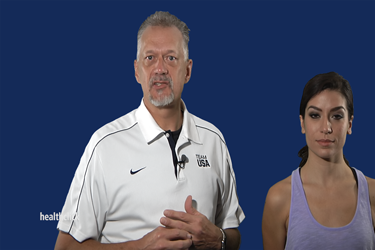 The evaluation
Determine the level of runner
Postural assessment and alignment
Special tests
Anatomical assessment rule out bony abnormalities
Functional tests
Testing in Supine, Sidelying and Prone
---
Supine:Essential range of motion
Supine:Muscle testing
Supine:Fascial palpation for foot and ankle
Sidelying: Knee and hip
Prone testing: Ankle to hip
Tissue extensibility
Determining progression of tests based upon evaluation findings
Osteokinematics, Arthrokinematics of Ankle
---
General Conversation About the Importance of Tissue Pliability
Windlass Mechanism
Review of Evaluation Findings and How to Begin a Treatment Plan
---
Identify the key areas that need immediate focus
How to develop a progressive plan
Bad running mechanics
Preferred running style
Barefoot running
Shod running
Heel strike runners
Mid foot runners
What makes a runner fast?
What is the clients goal of running? That determines your approach
Healthy runner vs injured runner
Running Video Gait Analysis
---
View in two planes
Optimal running cadence
Position of calcaneus and talus when it hits the ground through heel off
Observe the whole body
Review of evaluation findings from the gait analysis
Developing a plan based upon the gait analysis and biomechanical assessment
Visual Examples of running styles
Cadence training
Lower Extremity range of motion
Organizing the overall treatment approach
Four principles of rehabilitation
Proper stretching techniques
Proper performance of exercises to get maximum benefits
How to determine quantity of exercises to prescribe
Balance exercises
Case study review
Treatment for Fascial Restrictions
---
Iliotibial band
Determined need to mobilize and stretch specific muscle groups
Treatment Techniques to Work on Running Mechanics
---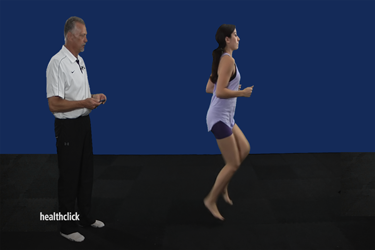 Tissue extensibility and pliability
Drills
Combining drills
Summary of the class
Overview of how to apply the information to any client
Time parameters for activities and progression
Course Test - Evaluate your knowledge and meet Continuing Education Requirements
---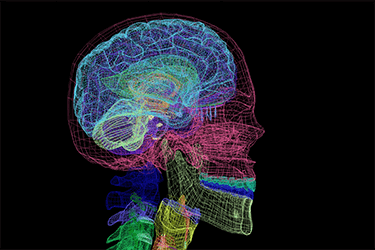 Use the Healthclick proprietary online education system which provides the online student with:

Worldwide access to high definition video, anatomical animations and images, and written information
The highest quality film in the industry, you can see the difference!
Stop and resume within a course, the Healthclick system will optimize your course based on your device, connection and remembers where you left off.
Real-time course updates. We are always adding to each courses, updating content, adding animations, these are not static courses!

Evaluate your knowledge with the course test on any device.
Print your state course certificate for CE credit.
Take the online test as many times as need in order to achieve a 70 % or greater score.