Stroke: Achieving Functional Movement in the Home Bound Patient
Learn something now! - Watch the CEU Course Trailer
Why should a physical therapist, occupational therapist or athletic trainer take this stroke continuing education course?
Transitional rehabilitation parameters and guidelines are continually changing in today's healthcare environment. More and more people opt to receive care as a home care patient during the pandemic and COVID-19. Managing a complex senior patient for residential care can differ between a patient transitioning to an assisted living facility or functioning independently in their home.
This stroke rehab course will prepare you to enter the home environment with a toolbox of evaluation and treatment techniques to assist the client in their individualized situation.
Rehab clinical tools instructed in this stroke rehab CE course to enhance your functional outcomes.
Specific functional assessment tools to utilize in a variety of home care situations
Developing the best treatment plan for the specific patient's needs
Principles and philosophy of PNF and their application to the stroke patient in the home care setting
Specific instruction that will enhance your understanding and ability to deliver better patient care.
Therapeutic evaluation and treatment techniques as applied to two case studies with a diagnosis of s/p CVA
Establishing baselines and gathering critical information for successful treatment in the home care setting
Utilizing PNF techniques to progress function from the very low base level of dependent bed mobility to a higher level of function, such as gait
Features unique to this stroke rehabilitation continuing education course
Exercises without the use of gym equipment to promote specific function
Step-by-step case studies to assist the clinician with developing practical functional objectives
Professional Accreditation
This is an intermediate level course applicable for PT, PTA, OT, AT. Physical Therapy Accreditation: For specific state information use the accreditation verification menu and select your state of license. AOTA: provider #4487, Occupational therapy professional development activity: Foundation Knowledge: human body, development, and behavior. Athletic Trainers: BOC provider #P2047, category A. This course has not been submitted for Evidence-Based BOC approval.
fact_check Accreditation Verification
View PT, PTA, OT and AT Continuing Education Course State Accreditation
Meet your Continuing Education License Requirements for $189
BEST VALUE - Includes this course and all our online courses
Subscribe Today
theaters Purchase Now, Instant Online Course Access
Stroke: Achieving Functional Movement in the Home Bound Patient
$160.00
CE Hours: 8.5 hrs, .85 CEU
Delivered: Online
Instant Online Access, PDF Manual for Download, 365 days of access, Mobile Ready
All Access Subscription
---
$189
All Access Video Subscription
1 Year Access with Annual Renewal
State specific course completion certificates.
Chat support
Prices are in US dollars
12 months of access to all online courses, course tests and state approval certificates.
Meet all your CE requirements. Pre-approved for PT, PTAs in AK, AL, AZ, CA, CO, CT, DC, DE, GA, HI, IA, ID, IL, IN, KS, MA, ME, MI, MO, MS, MT, NC, ND, NE, NH, NM, NV, NY, OR, PA, RI, SC, SD, TN, TX, UT, VA, VT, WA, WI, and WY.
AOTA approved.
Designed for Physical Therapists, Occupational Therapists, Athletic Trainers and Assistants.
Access to future courses and content.
Start, stop and resume, right where you left off in a course.
Real patient interviews.
Medical expert contributors.
3D anatomy and medical illustrations.
Easy to use learning system for fast access to your courses.
Award winning content.
Top instructors teaching evidence based skills and techniques.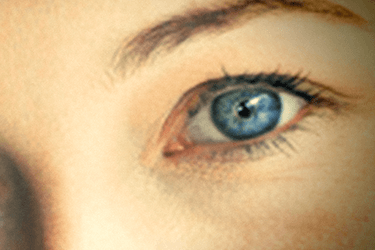 Upon successful completion of this course the participant will be able to:
Identify the key areas that need to be tested to establish a baseline of measures.
Identify red flags and priorities for Stroke treatment.
Identify the appropriate cognitive and functional evidence-based assessment tools to utilize when establishing baselines and progressions of care to reach targeted goals.
Discuss the benefits to utilizing progressive developmental sequencing to optimize coordinated functional movement.
Utilize evidence-based tools to evaluate deficits in mobility and/or stability in the complex geriatric patient.
Develop strategies for reducing re-hospitalization rates.
Prioritize impairments when developing comprehensive treatment programs for the geriatric patients with neurological and/or orthopedic problems.
Analyze abnormalities in the components involved with functional movements and prioritize a treatment approach to improve an individual's functional patterns of movement.
Perform PNF techniques to improve functional mobility.
Describe the initiation of movement (stability to mobility and coordination) when utilizing developments sequencing to enhance functional motion.
Identify techniques to incorporate into the program for fall intervention and prevention.
Incorporate specific exercises with and without equipment into a comprehensive program to improve functional mobility.
Discuss how to develop a comprehensive rehab program for a variety of diagnoses in the home care environment.
Learn From the Expert - Suzanne White, PT
---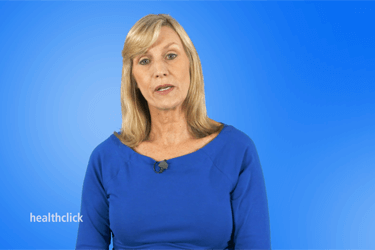 Suzanne White, PT, has over 30 years of experience as a physical therapist. She graduated from California State University Northridge. Her credentials include extensive experience in acute rehabilitation, inpatient rehabilitation, outpatient orthopedics, outpatient Neurorehabilitation and home health PT. She has been internationally recognized as a PNF advanced instructor. Suzanne has taught short term and long term courses in the United States as well as internationally in South Korea and Germany. Suzanne was on staff at Kaiser Foundation Rehabilitation Hospital from 1987-2000, where she was an advanced international instructor in the PNF residency program. She has completed numerous long-term manual therapy courses including the Folsom yearlong manual therapy course utilizing Maitland and Kaltenborn approach. She has been working in her own private Home Health practice for over 16 years.  Working primarily with the complex geriatric patient, getting them back to living a more functional life and integrating the patient's hobbies into her treatment plan.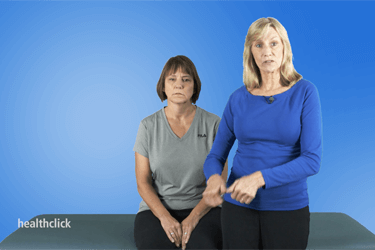 Systematically review of all of your Geriatric Patients systems

How is their cardiovascular system?
Do they have congestive heart failure?
Do they have chronic obstructive pulmonary disease?
Are they on blood thinners?
Are they on beta blockers?
Skin integrity
Metabolic-Diabetic?
Dehydration/malnutrition
Eye/ear checks?
Psychiatric Medication usage
Bowel and bladder
Urgent bladder
Neurological issues
Chemotherapy

How fast did they move/walk prior to needing to see a therapist
Know your patient's strengths along with their limitations
Functional Objective Measurement and Assessment
---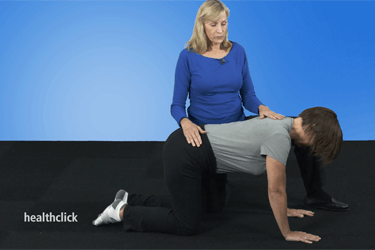 Timed Get up and Go
Activities-Specific Balance Confidence Scale-ABC
Test of Reaction Time
Functional Mobility Test
five time sit to stand
Cognitive Screening Tool
Balance and falls
Building a Treatment Philosophy
---
PNF Proprioception Neuromuscular Facilitation:

Dr. Kabat and Maggie Knott PT and the basic philosophy of treatment
Learn to treat the patient as a whole mind, body, spirit and emotion
Reinforcing what the patient can do well
People did not move in straight planes

Treatments are functional
Using the developmental sequence
Creating stability, mobility & coordination.
Usimg Repetition to promote, retain motor learning, to develop strength and endurance.
Case Study Post CVA-Ambulatory
---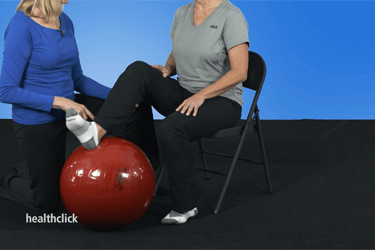 Patient with a diagnosis of CVA
Patients physical presentation
Patients physical presentation and balance deficits
Discussion of functional measurement tools
Precautions for this type of patient
Learn to create priorities of treatment
Treatment for back pain
The treatment approach for the patients back pain
Treatment for balance dysfunction
Treatment exercises

Quadruped for muscle elongation and back pain
Address frozen shoulder
Treatment in prone
High level training

Review of treatment and progression into a home exercise program
Building the best treatment program for CVA
Discharge evaluation and plan
Case Study The Post CVA-Non-Ambulatory
---
Learn to evaluate patient history and level of function
Functional objective measurement tests
Precautions and treatment priorities
Determining baseline measures
Treatment Techniques to initiate rolling:

Sidelying, PNF pelvic patterns, dynamic reversals
Sidelying, PNF pelvic patterns, anterior elevation and posterior depression
Sidelying, PNF pelvic patterns posterior depression of the pelvis
From supine: PNF patterns-flexion
From supine and back: PNF patterns-extension
From supine and back: PNF patterns-approximation

Treatment to initiate coming up on the elbow

From side-lying: irradiation
From side-lying:manual cues
To hand from side-lying:functional movements, mobility exercises

Learn treatments to initiate coming from side-lying to sitting
Treatments to initiate coming from side-lying to sitting
Enhance sitting stability
Understand vitals relative to patients position
Techniques to move patient from sit to stand
Review protocol for an eight week period
Exercises to Progress Functional Movement
---
Develop a comprehensive floor exercise program

In supine with therapy ball
In supine with resistive band and prone on elbows
In quadruped over ball
To improve shoulder range of motion
To progress from quadruped to kneeling and activities in kneeling
Exercises in half kneeling

Seated Exercises with resistance band and physioball
Standing exercises working on balance activities
Course Test - Evaluate your knowledge
---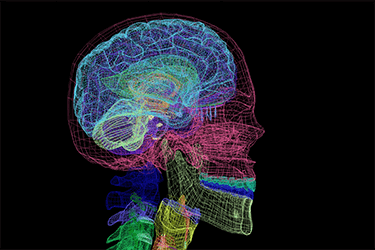 Use the Healthclick proprietary online education system which provides the online student with:

Worldwide access to high definition video, anatomical animations and images, and written information
The highest quality film in the industry, you can see the difference!
Stop and resume within a course, the Healthclick system will optimize your course based on your device, connection and remembers where you left off.
Real-time course updates. We are always adding to each courses, updating content, adding animations, these are not static courses!

Evaluate your knowledge with the course test on any device.
Print your state course certificate for CE credit.
Take the online test as many times as need in order to achieve a 70 % or greater score.