Stroke and The Limbic System
Learn something now! - Watch the CEU Course Trailer
Why should a physical therapist, occupational therapist or athletic trainer take this Stroke continuing education course?
There has been a recent explosion of research in movement science, motor control, and motor learning theories within the neurological population. This leads to individualized approaches for the neurologically involved client. How does this research impact the therapy plan and affect the techniques and tools we currently utilize to promote outcomes?
Pursue a deeper understanding of new advances in movement science, the limbic system, the mind/body connection, and how all have profound effects on healing the immune system and reaching specific therapy goals. Gain information to design challenging motor programs to enhance the brain's neurological centers and assist your stroke patients in achieving optimal functional movement.
Rehab clinical tools instructed in this stroke and the limbic system CE course to enhance your functional outcomes.
Tools and techniques to enhance motor learning
Systematic checklist to ascertain if treatment is effective
Techniques to identify neuroanatomical circuits involved in feedforward/feedback control, limbic drive, memory, emotions, learning, and motivation
The "top-down" hierarchical motor control theory and the newer systems model based on distributed control
Tools to activate the limbic system to influence or regain movement
Specific instruction that will enhance your understanding and ability to deliver better patient care.
The components of the Limbic System and their function in motor control
The dynamic interplay between the limbic system and the motor system
Specific case studies and neurological diagnoses presented in a problem-solving format to promote the incorporation of the techniques utilized in movement science
Applying principles to enhance motor control with diagnoses such as Parkinson's, stroke, dementia, TBI, and various CNS disorders
Colorful anatomical diagrams of the brain and functional components
Professional Accreditation
This is an intermediate level course applicable for PT, PTA, OT, AT. Physical Therapy Accreditation: For specific state information, use the accreditation verification menu and select your state of license. AOTA: provider #4487, Occupational therapy professional development activity: Foundation Knowledge: human body, development and behavior. Athletic Trainers: BOC provider #P2047, category A. This course has not been submitted for Evidence-Based BOC approval.
fact_check Accreditation Verification
View PT, PTA, OT and AT Continuing Education Course State Accreditation
Meet your Continuing Education License Requirements for $189
BEST VALUE - Includes this course and all our online courses
Subscribe Today
theaters Purchase Now, Instant Online Course Access
Stroke and The Limbic System
$96.00
CE Hours: 6.0 hrs, .6 CEU
Delivered: Online
Instant Online Access, PDF Manual for Download, 365 days of access, Mobile Ready
All Access Subscription
---
$189
All Access Video Subscription
1 Year Access with Annual Renewal
State specific course completion certificates.
Chat support
Prices are in US dollars
12 months of access to all online courses, course tests and state approval certificates.
Meet all your CE requirements. Pre-approved for PT, PTAs in AK, AL, AZ, CA, CO, CT, DC, DE, GA, HI, IA, ID, IL, IN, KS, MA, ME, MI, MO, MS, MT, NC, ND, NE, NH, NM, NV, NY, OR, PA, RI, SC, SD, TN, TX, UT, VA, VT, WA, WI, and WY.
AOTA approved.
Designed for Physical Therapists, Occupational Therapists, Athletic Trainers and Assistants.
Access to future courses and content.
Start, stop and resume, right where you left off in a course.
Real patient interviews.
Medical expert contributors.
3D anatomy and medical illustrations.
Easy to use learning system for fast access to your courses.
Award winning content.
Top instructors teaching evidence based skills and techniques.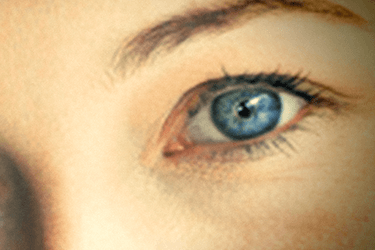 Upon successful completion of the course, participants will be able to:
Discuss the neural organization of the central nervous system and the connections that contribute to the formation of motor plans and programs.
Explain the differences between "top-down" hierarchical motor control theory and the newer systems model based on distributed control.
Identify the interactions/levels of the major brain areas involved in voluntary movement.
Describe the impact that the limbic system has on motor control and functional movement.
Define the phrase "limbic drive" and explain its relevance to clinical practice.
Describe the different stages of motor learning
Describe the neuroanatomical circuits involved in feedforward/feedback control, limbic drive, memory, emotions, learning, and motivation.
Identify various motor control theories and select valid approaches toward developing effective treatment plans for the neurologically impaired patient.
Identify the appropriate tools to utilize to enhance motor learning.
Incorporate the theories behind psychoneuroimmunology into a comprehensive treatment program.
Identify and describe at least four valid, reliable tests/measures of motor, functional or motivational change in your patients.
Develop a systematic checklist to determine if your approach to treatment is effective.
Identify how to apply the principles from this course to a wide variety of medical diagnosis including Parkinson?s disease, stroke, neuro-oncology, various CNS disorders, TBI and dementia.
Learn From the Expert - Kim Klein, PT, MS, CLT
---
Kim Klein, PT, MS received her BS degree in physical therapy from Russell Sage College and an Advanced Masters Degree in physical therapy, specializing in neurology from Massachusetts General Hospital's Institute of Health Professions.
In 1995 Ms Klein became certified as a Neurologic Clinical Specialist for pediatrics and adults through the American Board of Physical Therapy Specialists. She has attended numerous seminars on motor learning, motor control and has continued to incorporate this growing body of knowledge into clinical practice and teaching. As a cancer survivor, Ms Klein has become increasingly involved in oncology rehab and in 2015 became a Certified Lymphedema Therapist. As a motivational speaker, Ms Klein has developed her own workshop for survivors entitled "Return to Self" a creative recovery journey from grief and loss to joy.
Ms Klein has over 30 years of experience with both pediatric and adult neurologic populations in the areas of acute care, home care, hospice, rehab, and out-patient and private practice. As an educator, she has served on the faculty at Northeastern University in Boston, Walsh University in Ohio and as the curriculum consultant at the University of Tampa.
Motor Control, Motor Learning and Motor Planning
---
What is the definition of motor control?
Definitions from the movement science field
What are the three domains of motor control?
Motor Control emerges from the integration of task
The sequential operation of a number of motor programs
Structures Involved in Motor Planning
Premotor Areas
Neural Organization
Evolution of smooth, coordinated movement
In which level of the brain are plans generated?
The Projection System
Prefrontal and Limbic System
JEMM
Components of the Limbic System
---
New Component of the Limbic System
Limbic Connections
The amygdala, hippocampus and hypothalamus sections of the brain
Dynamic interplay between the limbic system and the motor system
The primary generator of emotions and new research
Get to know what "drives" your patient
Limbic Dysfunction
Skilled, or ballistic, movements
Knowledge of results versus knowledge of performance
Treatment General Suggestions
Treatment Considerations
Is Your Treatment Working?
Bradykinesia, rigidity, festinating gait
Use of Sensory Input in Motor Control
---
Open-loop control
Closed-loop control is feedback
Combination of feedback and feedforward
Course Test - Evaluate your knowledge
---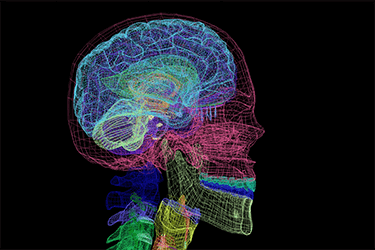 Use the Healthclick proprietary online education system which provides the online student with:

Worldwide access to high definition video, anatomical animations and images, and written information
The highest quality film in the industry, you can see the difference!
Stop and resume within a course, the Healthclick system will optimize your course based on your device, connection and remembers where you left off.
Real-time course updates. We are always adding to each courses, updating content, adding animations, these are not static courses!

Evaluate your knowledge with the course test on any device.
Print your state course certificate for CE credit.
Take the online test as many times as need in order to achieve a 70 % or greater score.