Running Injuries - Examination, Differential Diagnosis and Treatment Interventions
Covid 19 Update On this Course
This course is now offered online! Healthclick has filmed this course in a studio, adding features not available in the live format. Visit this link to view information on this new online continuing education course.
This course is available for our private and course sponsor program
---
Why take this course?
---
This two-day intermediate level lecture and hands-on laboratory course will provide the clinician with the most recent evidence-based practice guidelines for the examination, differential diagnosis and treatment interventions for running-related injuries. New research on how to accurately diagnose and treat plantar heel pain, Achilles tendinosis, Achilles tendonitis, patellofemoral syndrome, iliotibial band syndrome, stress fractures and muscular strains will be reviewed. An emphasis on the utilization of video gait analysis as a key diagnostic and treatment tool will be incorporated throughout the course. Hands-on laboratory break-out sessions will focus on performing a functional biomechanical examination specific to runners, fabricating orthotic devices, and performing and interpreting selected special tests for the hip, knee and ankle with an emphasis on their application to runners. Case studies will be utilized throughout the course to illustrate key concepts. This interactive course will allow course participants to enhance their diagnostic, examination and treatment skills of injured runners. The overall course objective is to provide course participants with a thorough understanding of running biomechanics and the most recent evidence-based practice guidelines in order to effectively and efficiently enhance the quality of patient outcomes. A comprehensive course packet will include pictures, references and clinical pearls for quick reference in the clinic.

Course Objectives
---
Explain the relationship between lower extremity anatomy and physiology and running biomechanics.
Perform and independent and accurate functional runner-specific lower extremity evaluation.
Discuss normal running mechanics and apply this understanding to successfully treating injured runners.
Identify and apply the latest evidence-based approaches to evaluating and treating the following common running injuries: plantar heel pain, Achilles tendonopathy, medial tibial stress syndrome, stress fractures, chronic exertional compartment syndrome, patellofemoral syndrome, iliotibial band syndrome and lateral hip pain.
Perform an independent assessment of a running two-dimensional video gaitanalysis with emphasis on breaking down a runner's form from the anterior, lateral and posterior views.
Analyze and correlate biomechanical examination findings with a two-dimensional video gait analysis in order to apply evidence-based running-specific exercises to treat the runner's biomechanical impairments.
Instructed by: Jeffery Taylor-Haas, PT, DPT, OCS, CSCS
---
My course is a comprehensive, evidence-based and interactive course intended to incorporate the fields of biomechanics, exercise physiology, and orthopedic physical therapy into an easy to understand treatment protocol that you can immediately utilize with your patients and clients on Monday morning.
There are no course dates available for this course. This is available for a private course at your facility,
Learn more
State Continuing Education Course Approvals
---
All courses are pre-approved by the state licensing boards for physical therapists, physical therapy assistants and occupational therapists, occupational therapy assistants and athletic trainers for license renewal in the state the course is offered.
Courses provided by AOTA providers are accepted by NBCOT. 1 hour = 1.25 PDU. North American Seminars is an AOTA provider, provider #4487
North American Seminars, Inc. (BOC provider #P2047) is approved by the Board of Certification, Inc. to provide continuing education to Athletic Trainers. This program is eligible for the maximum stated hours of Category A hours/CEUs. Athletic Trainers should claim only those hours actually spent in the education program.
Special Need Request - Please submit a help ticket if you require any special needs in regards to registering or attending a course.
Private - Sponsorship or Custom Version of this Course for your Team
---
Submit a Request
Online Continuing Education Course Resource For This Course
---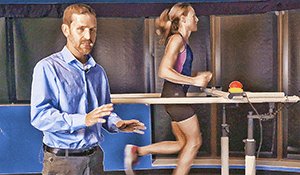 Advanced Evaluation and Treatment Techniques for the Injured Runner - The Running Course®
Instant Online Access, Color 145 Page PDF Manual for Download, 365 days of access, Mobile Ready
Price when purchased with registration: $ 120.00
Delivery: Online
More Info
*Promotional prices for e-learning products are only provided when registering for live course attendance