Treatment Approaches for the Neurological Progression of Multiple Sclerosis and Parkinson's Disease
Learn something now! - Watch the CEU Course Trailer
Why should a physical therapist, occupational therapist, or athletic trainer take this Parkinson's and Multiple Sclerosis continuing education course?
Neurodegenerative diseases such as Multiple Sclerosis and Parkinson's disease can lead to a debilitating future. Functional movement and activities that promote motion can assist with the delay in losing independence. Physical therapists, occupational therapists, and athletic trainers can learn to incorporate Tai Chi, Pilates, and boxing into rehab programs to promote whole -body movement and coordination.
The therapist will learn to identify the appropriate assessment tools and measurement scales utilized for each disease and apply them to create optimal individualized treatment programs that maximize the energy efficiency of their MS and Parkinson's patients.
Rehab clinical tools instructed in this Parkinson's and MS Rehab Course to enhance your functional outcomes.
Evidence-based tools and measurement scales optimize the efficiency for proper assessment and treatment of Parkinson's and Multiple Sclerosis
Rehab techniques demonstrate how to improve the energy efficiency of these patients while promoting functional movement
Demonstrations of how to incorporate Tai Chi, Pilates, and Boxing into a comprehensive rehab program to increase a neurologically involved patient's gait, coordination, strength, balance, and overall quality of life
Specific instruction that will enhance your understanding and ability to deliver better patient care.
Top neurologists specializing in Multiple Sclerosis share information concerning the results from current research and clinical studies for patients with Multiple Sclerosis
Evidence-based research enables the clinician to understand the underlying mechanism of this disease process, diagnostic tools currently being utilized, medications and the importance of therapy, and the future of MS treatments
Features unique to this Parkinson's and MS Rehab Course.
Patient testimonials detail limitations and challenges concerning their neurological disease diagnosis and treatment
Case presentations of patients diagnosed with Parkinson's, MS, and Muscular Dystrophy will provide the clinician with the ability to observe common patterns seen with patients that are characteristic of each of these neurological diseases
Professional Accreditation
This is an intermediate level course applicable for PT, PTA, OT, AT. Physical Therapy Accreditation: For specific state information use the accreditation verification menu and select your state of license. AOTA: provider #4487, Occupational therapy professional development activity: Foundation Knowledge: human body, development, and behavior. Athletic Trainers: BOC provider #P2047, category A. This course has not been submitted for Evidence-Based BOC approval.
fact_check Accreditation Verification
View PT, PTA, OT and AT Continuing Education Course State Accreditation
Responsible CME® - Testimonials
---
After reading the course tool, it greatly improve my knowledge on specific evidenced based practices which is effective in clinical applications. -- Marlou, Physical Therapist

Loved the incorporation of physician experts along with the PT vantage point. Further, using actual patients and video of each of the exercises was valuable. -- Mark, PT

Very informative and up to date issues are addressed -- Nadine, Physical Therapist

Good Information, Provide Good Clinical Practice. -- Deena, Physical Therapy Assistant

Both courses were interesting and were very educational. It was good to learn more about MS, Parkinsons, and MD diseases and all the advances made with drugs and what therapies are working well. -- Lynne, PT

Material was presented well. Organized efficiently. Would highly recommend the course. -- Joseph, PT

I appreciate how there are various exercise options in supine or sidelying that I can use for lower level neuro patients. Thanks! -- Connie, PT

Always the Best ! -- Allen, Physical Therapy Assistant

The speakers were very informative! -- Dana, ATC

AWESOME COURSE. -- Todd, Physical Therapist

This was a good course with good information and I thought it helped cover the basis for certain diagnoses -- Lindsey, Physical Therapy Assistant
Meet your Continuing Education License Requirements for $189
BEST VALUE - Includes this course and all our online courses
Subscribe Today
theaters Purchase Now, Instant Online Course Access
Treatment Approaches for the Neurological Progression of Multiple Sclerosis and Parkinson's Disease
$165.00
CE Hours: 7.0 hrs, .7 CEU
Delivered: Online
Instant Online Access, Color 120 Page PDF Manual for Download, 365 days of access, Mobile Ready
All Access Subscription
---
$189
All Access Video Subscription
1 Year Access with Annual Renewal
State specific course completion certificates.
Chat support
Prices are in US dollars
12 months of access to all online courses, course tests and state approval certificates.
Meet all your CE requirements. Pre-approved for PT, PTAs in AK, AL, AZ, CA, CO, CT, DC, DE, GA, HI, IA, ID, IL, IN, KS, MA, ME, MI, MO, MS, MT, NC, ND, NE, NH, NM, NV, NY, OR, PA, RI, SC, SD, TN, TX, UT, VA, VT, WA, WI, and WY.
AOTA approved.
Designed for Physical Therapists, Occupational Therapists, Athletic Trainers and Assistants.
Access to future courses and content.
Start, stop and resume, right where you left off in a course.
Real patient interviews.
Medical expert contributors.
3D anatomy and medical illustrations.
Easy to use learning system for fast access to your courses.
Award winning content.
Top instructors teaching evidence based skills and techniques.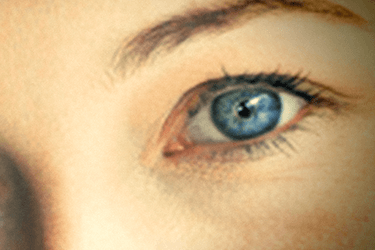 Course Objectives
Upon successful completion of this course the participant will be able to
Discuss the underlying disease process of Multiple Sclerosis and the impact of neuroinflammation on the progression of this disease.
Discuss the importance of gut bacteria and vitamin D and its impact on health and disease.
Identify the physiological process of remyelination and how this process impacts the symptoms of people with Multiple Sclerosis.
Discuss the diagnostic tools utilized today to establish a diagnosis of multiple sclerosis and the current treatment protocols that are promoting positive functional outcomes.
Discuss the underlying disease process of Parkinson's and LGMD and understand how to modify evaluation and treatment programs to optimize the outcomes.
Recognize the assessment tools and measurement scales that are commonly used for specific neurological disease and incorporate the use of these tools within your treatment program to properly assess changes/gains in functional status.
Identify key physical characteristics presented in patients with Multiple Sclerosis, Parkinson's and Muscular Dystrophy.
Incorporate Tai Chi, Pilates and Boxing into a comprehensive program to improve balance, coordination, gait, fall risk and quality of life..
Develop comprehensive evaluation techniques to obtain key information while optimizing the energy efficiency of the patient.
Develop comprehensive rehab programs for the neurologically involved patient to optimize energy efficient functional movement.
Apply specific Pilates exercises for a variety of musculoskeletal dysfunctions to increase core strength, coordination and endurance.
The Neurologists Perspective
---
The Science of Neurology
Neurodegeneration
Neuroinflammation
Multiple Sclerosis and Inflammation
What drives the disease progression in multiple sclerosis?
Epidemiology of Neurological Disease
---
Current medications for Multiple Sclerosis
Potential side effects of medications for specific neurological diseases
Gut bacteria and its role in neurological health
Understand the genome of the nervous system
Epidemiology of Multiple Sclerosis
---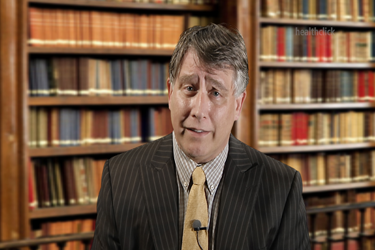 History of identifying the disease process associated with Multiple Sclerosis
Internal and external factors that contribute to the degeneration of the neurological system
Common viruses and physiological conditions that can contribute to a diagnosis of Multiple Sclerosis
Pathophysiology of Multiple Sclerosis
Biggest functional challenges with Multiple Sclerosis
Current Medications that are presenting promising outcomes
Referral to a neurologist for a comprehensive differential diagnostic examination
Overview of the functional examination in a neurologist?s examination
Diagnostic strategies
Investigate the different parts of the nervous system and their function.
MS Severity Scale
Current Medication and Treatment for MS
---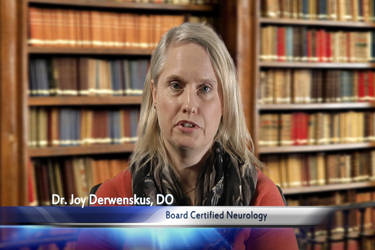 Current medications currently used to treat Multiple Sclerosis
The positive impact of therapeutic rehabilitation and ADL management
What are the biggest hurdles with a MS diagnosis?
Multiple Sclerosis and pregnancy, Is it advisable?
Advances in medicine and the future management of Multiple Sclerosis
Introduction to Sara Koveleski Kraut, PT, DPT and Her Philosophy to Rehab
---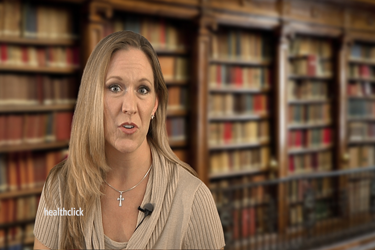 Professional background of a therapist treating Neurological Diseases.
The power of integrating fitness exercises into rehab programs
Common exercises from the fitness world that can be incorporated into a progressive rehab program
Details on the creative aspects of treatment plan creation
Therapy Concepts for Patients with Multiple Sclerosis and An Interview with a MS Patient-Understanding her Journey
---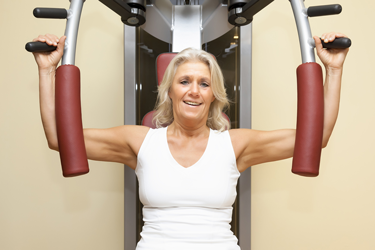 Keep it functional
Common symptoms experienced with Multiple Sclerosis
Clinical presentation with Multiple Sclerosis
Challenges that need to be considered when utilizing a progressive rehab program

A Patient's Perspective:

The realization that you have MS
Explaining the symptoms of MS
The challenge of getting the right diagnosis.
First person detail of an MS attack.
Learning how to deal with fatigue and a variety of challenging symptoms
Overview of Evaluation and Therapy Plan for a MS Patient-Case Presentation
---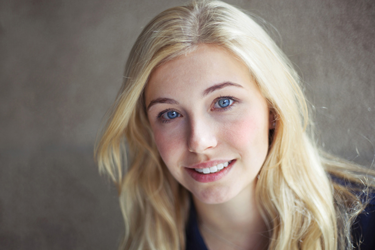 The impact of therapy on the MS patient
Common gait and balance symptoms
Components of a comprehensive evaluation
Common Assessment and Diagnostic Tools utilized to establish a baseline and document progression
Developing a successful treatment plan with realistic goals
Physical and occupational therapy to address mobility, balance and muscle stiffness
Activities, exercises and specific technique such as Yoga and Pilates to improve endurance, balance and overall function
Meet a Parkinson's Patient and Review His Treatment
---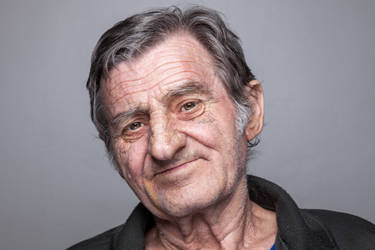 Meet a former Russian engineer with Parkinson's Disease
Watch his extensive interview and learn to identify signs and symptoms
Hear from family members on their observations and struggles
Learn to treat the whole person and not just a disease
Prioritizing treatment and keeping it functional
Developing treatment programs that address rigidity, bradykinesia, postural instability, and gait issues
Parkinson's Disease Overview and Assessment
---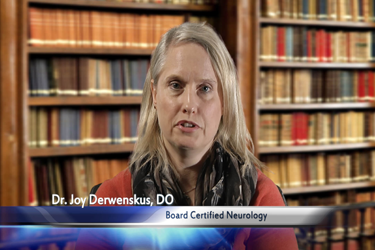 Clinical presentation of Parkinson's disease
Understand the clinical presentation of tremors, rigidity, bradykinesia, postural instability and gait deviations in the Parkinson's patient
Other common symptoms related to Parkinson?s disease
Gait and Balance disorders associated with Parkinson's disease
Key areas to evaluate
Standardized Tests and Measurement Outcome Scales utilized with Parkinson's patients
Use of Pilates in Rehabilitation for Parkinson's Disease
---
Use of Pilates in Rehabilitation for Parkinson's Disease
Bridging

Supine
Supine on a Half Foam Roll
With Swiss Ball under the legs

Spine Twist

Sitting in a chair
Sitting in a chair with Resistance Band behind the back

Side Kick Series - Front/Back, Circles, Bicycle
Mermaid
Front Leg Pull - modified to Front Leg Pull Preparation

With/without Resistance Band

Swimming

Prone
Standing
In quadruped
In quadruped over Swiss Ball

Hamstring Stretch Series with Pilates Ring
Prone Trunk Extension with Pilates Ring
Scapular Elevation/Depression with Foam Roll

Prone
Sitting at a table with Foam Roll on table at chest height

Scapular Protraction/Retraction with Foam Roll

Sidelying
Standing in doorway with Foam Roll vertically on the wall
Trunk Extension with forearms on Foam Roll
Swan Dive on Swiss Ball
Creative Exercises for Treating Parkinson's Disease
---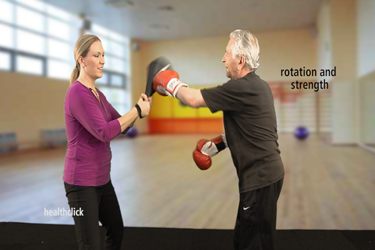 Learn to use boxing and Tai Chi exercises for the treatment of Parkinson's Disease
Investigate a study of six Parkinson's patients that participated in a boxing training program
Using the Pilates reformer in your treatment plan
Developing a follow-up plan
Course Test - Evaluate your knowledge
---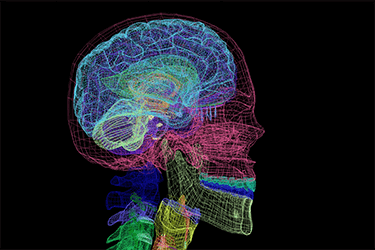 Use the Healthclick proprietary online education system which provides the online student with:

Worldwide access to high definition video, anatomical animations and images, and written information
The highest quality film in the industry, you can see the difference!
Stop and resume within a course, the Healthclick system will optimize your course based on your device, connection and remembers where you left off.
Real-time course updates. We are always adding to each courses, updating content, adding animations, these are not static courses!

Evaluate your knowledge with the course test on any device.
Print your state course certificate for CE credit.
Take the online test as many times as need in order to achieve a 70 % or greater score.