Sports Concussion - an Evidence-Based Course
Learn something now! - Watch the CEU Course Trailer
Why should a physical therapist, occupational therapist or athletic trainer take this sports concussion continuing education course?
There are between 1.7 and 3 million sports concussions per year. Many concussions still go undiagnosed or underdiagnosed, which costs the athlete valuable time, and the medical system unneeded costs. Learn the pathophysiology of sport-related concussion, evidence-based tools and strategies for diagnosis, and optimal treatment strategies.
Medical professionals trained in concussion management have a structured team approach to pre and post-management of concussions tend to have better outcomes, leading to an overall better quality of life for their clients/athletes
Rehab clinical tools instructed in this sports concussion rehab CE course to enhance your functional outcomes.
Techniques to reduce the possibility of the post-concussive symptomatology that creates additional sequelae and additional health care costs
An extensive explanation of the clinical signs and symptoms, biomarkers, clinical trajectories, subtypes, and common features associated with concussion
Oculomotor and vestibular system assessment tools
Recovery and multimodal approach
Specific instruction that will enhance your understanding and ability to deliver better patient care.
Skills to efficiently and effectively identify problems early, get the patients or the athletes the treatment they need, and then return them to play safely in a smaller, efficient window.
The reasoning behind concussion tests and expected results
Factors that may trigger or exacerbate headaches
The role of the rehab professional in the multidisciplinary team when developing comprehensive safe programs for the post-concussive client
Features unique to this sports concussion rehabilitation continuing education course
Case study presentations with assessment and guides to return safely to activity.
Demonstrations for Exercise and activity progression
Collaborative team strategies to sports concussion diagnosis and treatment
Techniques and parameters to return to play safely
Professional Accreditation
This is an advanced level course applicable for PT, PTA, OT, AT.Physical Therapy Accreditation: For specific state information use the accreditation verification menu and select your state of license. AOTA: provider #4487, Occupational therapy professional development activity: Occupational Therapy Service Delivery, evaluation and intervention, and Foundation Knowledge: human body, development, and behavior. Athletic Trainers: BOC provider #P2047, category A. This course has not been submitted for Evidence-Based BOC approval.
fact_check Accreditation Verification
View PT, PTA, OT and AT Continuing Education Course State Accreditation
Responsible CME® - Testimonials
---
The instructor was very knowledgeable and current, providing tools to utilize immediately in clinical practice. -- Steven, PT

I appreciated all of the clinical demonstrations to help an online course come to life! -- Wendy, PT

This course was very well done. Thank you so much. -- Aaron, Athletic Trainer

Well thought out and presented course! Up to date information that is relevant in the clinic! -- Justin, PT

Loved that this course was based factual, research based evidence and made applicable to the treating therapist. I really enjoyed the formatting of the online independent study with the live course to drill it home. The tech support and fantastic also and the collaboration between speaker and support was great. Content well presented, well explained, easy to stay engaged. -- Kim, PT

The Evaluation and Treatment of Sports Related Concussions was an excellent course with lots of evidence based information that can be applied directly following the course. Becky is very knowledgeable and passionate about this topic, and the live portion was my favorite! -- Diana, PT

I really appreciated the use of both asynchronous and synchronous material. -- David, Physical Therapist

Great course on complicated material. I enjoyed it and learned a lot. -- Allyson, PT
Meet your Continuing Education License Requirements for $189
BEST VALUE - Includes this course and all our online courses
Subscribe Today
theaters Purchase Now, Instant Online Course Access
Sports Concussion - an Evidence-Based Course
$175.00
CE Hours: 8.5 hrs, .85 CEU
Delivered: Online
Instant Online Access, PDF Manual for Download, 365 days of access, Mobile Ready
All Access Subscription
---
$189
All Access Video Subscription
1 Year Access with Annual Renewal
State specific course completion certificates.
Chat support
Prices are in US dollars
12 months of access to all online courses, course tests and state approval certificates.
Meet all your CE requirements. Pre-approved for PT, PTAs in AK, AL, AZ, CA, CO, CT, DC, DE, GA, HI, IA, ID, IL, IN, KS, MA, ME, MI, MO, MS, MT, NC, ND, NE, NH, NM, NV, NY, OR, PA, RI, SC, SD, TN, TX, UT, VA, VT, WA, WI, and WY.
AOTA approved.
Designed for Physical Therapists, Occupational Therapists, Athletic Trainers and Assistants.
Access to future courses and content.
Start, stop and resume, right where you left off in a course.
Real patient interviews.
Medical expert contributors.
3D anatomy and medical illustrations.
Easy to use learning system for fast access to your courses.
Award winning content.
Top instructors teaching evidence based skills and techniques.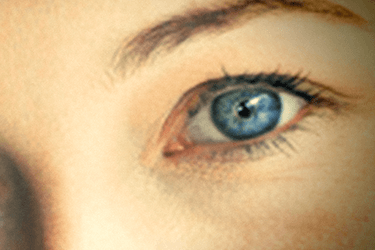 Upon successful completion of this course the participant will be able to:
Describe the pathophysiology and current management of sport-related concussion and the diagnosis of SRC to include evidenced-based recommendations from the 2016 Consensus Statement.
Identify the clinical trajectories specific to SRC to improve impairment identification to guide treatment.
Identify the 11 r's associated with sport-related concussion.
Identify outcome measures available to aid in diagnosis and objective measurement of ongoing symptoms to include: SCAT 5, Ocular (NPC, King-Devick, Cover/Uncover, Alternate Cover Test), Cervical JPE, Vestibular (DVAT, Head Thrust, VOR Cancellation, GST), Balance Tools.
Perform an orthopedic evaluation to include cervical stability assessment, joint position error test, and postural contribution.
Perform a Neurological exam of oculomotor and vestibular/balance dysfunction to include assessment of oculomotor ROM, smooth pursuits, saccades, convergence, VOR function, BPPV, ocular alignment and static and dynamic postural control.
Perform a comprehensive concussion evaluation to include cervical examination, vestibular ocular examination, and exertional testing to quantify impairments commonly occurring with a concussion injury.
Describe the post-traumatic headache differential diagnosis considerations.
Perform clinical decision making when recommending guidelines and/or accommodations specific to identified impairments to facilitate return to activity to include return to learn considerations.
Identify driving subtypes via clinical trajectories specific to individual patients in order to facilitate return to sport in a timely fashion when appropriate.
Identify patient education resources for up to date concussion protocols.
Identify physiological considerations in prescribing rest, and graduated return-to play protocols, based on the current literature and the 2016 consensus statement.
Develop appropriate impairment-driven treatment strategies for Cervical, Ocular, Vestibular and Exertional intervention based on objective test results.
Develop appropriate impairment-driven treatment strategies for multimodal sport specific interventions.
Develop appropriate impairment-driven treatment strategies for higher level athletic activities that include sport specific training of identified impairments.
Develop appropriate impairment-driven treatment strategies for use of multimodal and dual-task intervention to facilitate recovery.
Identify and implement timeframes and activities for return- to-play protocols based upon the 2016 consensus statement.
Develop clinical decision making on when to initiate RTP.
Develop a communication pathway with other Healthcare providers and caregivers and identify the important role of each member of the multidisciplinary team.
Refer patients to other members of the healthcare team for further assistance in postconcussive management.
Learn from the Expert Becky Bliss, PT, DPT, NCS
---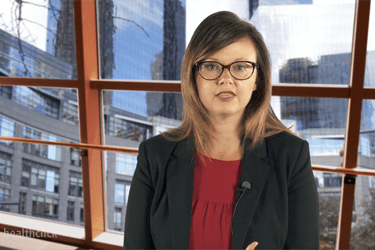 Becky Bliss, PT, DPT, NCS is an Assistant Professor in the Doctor of Physical Therapy program at Wingate University and is a board certified in Neurological Physical Therapy. She holds her Certificate in Vestibular Rehabilitation from the APTA and is an Impact Trained Physical Therapist. Dr. Bliss graduated from Ithaca College Department of Physical Therapy with a combined undergraduate-graduate Master of Physical Therapy in 2001. She completed her Doctorate in Physical Therapy from Des Moines University in 2014 and is currently enrolled in the Doctorate of Health Science Program at the University of Indianapolis. Dr. Bliss has been actively practicing in the field of physical therapy for 16 years with specialization in concussion management. She has presented at both the state and national level meetings for both physical therapy and athletic training on topics to include the multi-disciplinary approach to concussion rehabilitation and management specific to sport related concussion. Her research interests include dysfunction of the vestibular ocular reflex following mild traumatic brain injury as well as early detection of impairments that lead to post-concussion syndrome. Dr. Bliss is active within the Academy of Neurological Physical Therapy and has served as chair of the Nominating Committee of the Vestibular Special Interest Group as well as on multidisciplinary committees for the state chapters of the Brain Injury Association.
Current Research, Definition of a Concussion, Common Signs and Symptoms and Specific Assessment tools
---
Latest research for concussions
Defining a concussion
Signs and symptoms and common features
Biomarkers, PET scans
Blood bile markers
The metabolic crisis of a Concussion
Isolated and multifactorial signs and symptoms
Duration of Concussion symptoms
The role of athletic trainers
Understanding assessment tools
Rate of recovery for children
What is happening physiologically?
Baseline testing recommendations
Genetic testing and markers
Re-evaluation, Recovery and the Multimodal Approach
---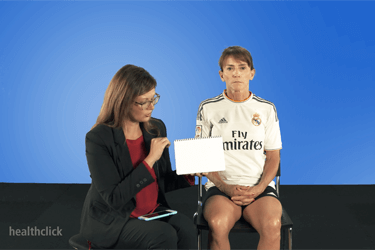 Recovery guidelines-gradual reintegration
Post concussive symptom checklist
Multimodal approach, When do we initiate rehab?
Clinical Trajectories, Clinical Subtypes and the Multidisciplinary Approach
---
Clinical trajectories
Defining clinical subtypes that drive symptomatology
Prioritizing treatment
The Multidisciplinary Approach
Oculomotor dysfunction
Definitions and patient examples
Cranial nerve function and the visual system
Oculomotor and Vestibular System
---
Understanding the Oculomotor system
Learn about Ganglion cells
The Parocellular–focal–ventral pathway
The magnocellular–ambient–dorsal pathway
Saccades
The Convergence Test
The smooth pursuit test
The King Devick Test
Concussion Assessment for the Rehab Professional
---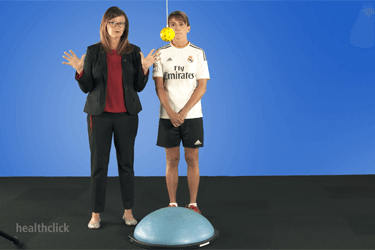 Concussion assessment
The most common symptoms of Concussions
A comprehensive treatment approach detailed
Understanding past medical history
Learn the current assessment tools
The role of rehabilitation
Setting priorities
Feasibility Study 2017
How to train all the systems
Exertional testing-objective measures
The treadmill test
Submaximal threshold
How do you know if a test is complete
The first signs of exacerbation
Buffalo Concussion Treadmill Test
Modifying exertional tests
Sports specific drills
Establishing Baselines
Patient Evaluation and Demonstrations
---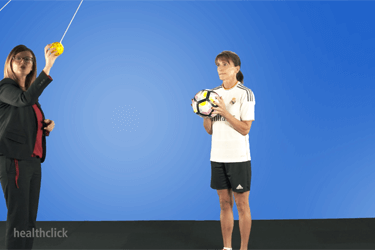 Concussion exam components
Examination of the musculature around the neck
Movement of joints above and below the targeted assessment.
Cervical Evaluation
Range of Motion
Ligamentous stability
Cervical Joint Proprioceptive Error Test
Testing for spontaneous and fixed gaze nystagmus
Ocular motor range of motion
Saccades
Reflexive saccade
King-Devick Test
Convergence
Tropia
Phoria Cover Test
Vestibular Ocular Motor Screening Tool
The VOR test
Convergence
Smooth pursuit
Horizontal smooth pursuits
Saccades
Vertical saccades
Visual motor speed
Visual motor sensitivity
Understanding the score to the screening tool
Ocular alignment exercises
Convergence training
Ocular Motor Exercises for athletes
Combining ocular and vestibular exercises
Eye hand coordination
Fine motor skills
Gross motor skills
Convergence
Smooth pursuit
VOR Cancellation
Progressing the challenge with cognitive tasks
Progress your athlete using critical thinking and judgement
Adding in a balance component
Multitasking dual tasking reaction time
Multi visual systems
Switching between magno and parvo-progressing
Near far chart
Saccadic motion exercises for the athlete
Initiating vestibular-ocular exercises
Progressing to higher function
What if a patient can't regulate their hemodynamics?
Instituting vestibular therapy when the patient has neck problems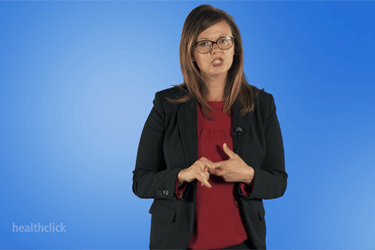 Graduated return to play protocol
Guidelines of activity
Factors that May Trigger or Exacerbate Headaches
---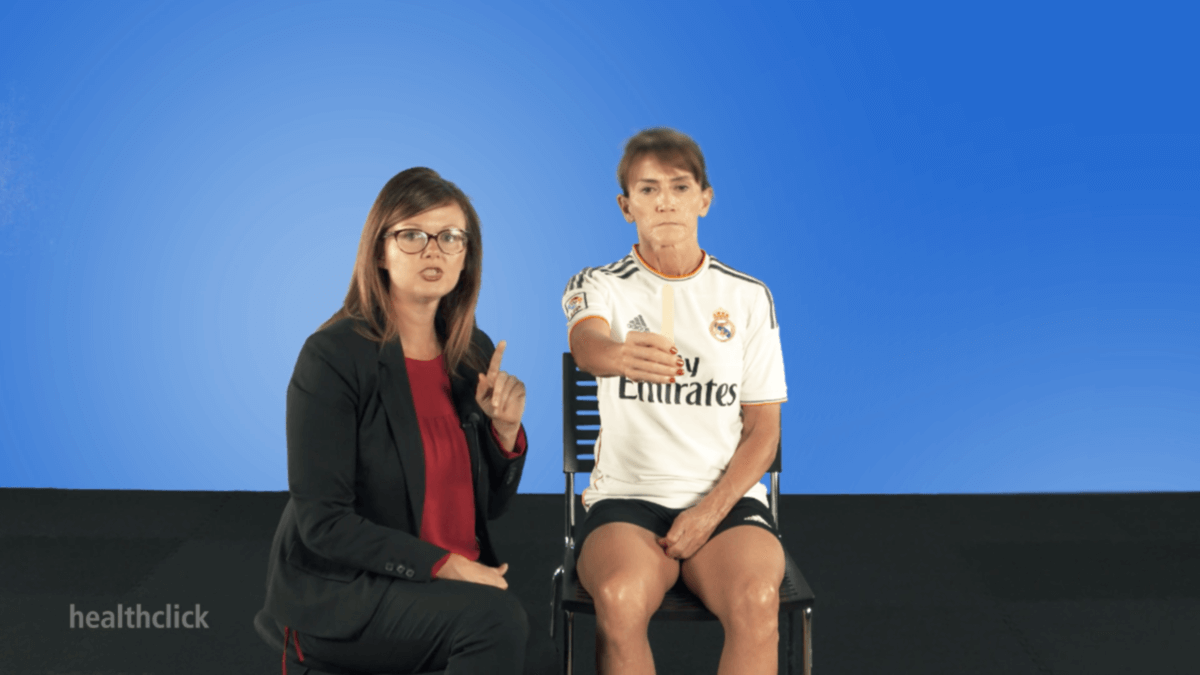 Understanding headaches
Cervical spine injury
Impaired sleep
Higher level cognition
Vision Hearing sensitivity
The influence of Exercise
Patient Case Study Review
---
Cognitive fatigue patinet with cervical issues and ocular as the subdriving types
Proper evaluation and building a comprehensive treatment program
Bonus Section: Dr Bliss Discusses Moderate to Severe TBI
---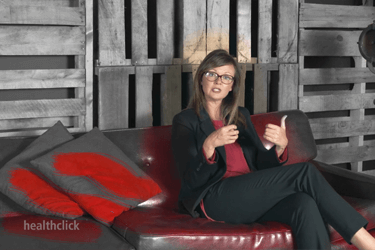 More moderate to severe TBI
Variability of recovery
Course Test - Evaluate your knowledge
---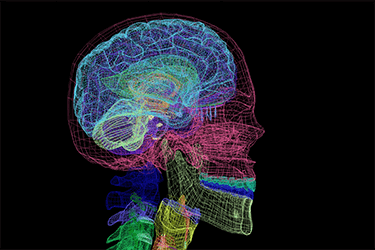 Use the Healthclick proprietary online education system which provides the online student with:

Worldwide access to high definition video, anatomical animations and images, and written information
The highest quality film in the industry, you can see the difference!
Stop and resume within a course, the Healthclick system will optimize your course based on your device, connection and remembers where you left off.
Real-time course updates. We are always adding to each courses, updating content, adding animations, these are not static courses!

Evaluate your knowledge with the course test on any device.
Print your state course certificate for CE credit.
Take the online test as many times as need in order to achieve a 70 % or greater score.