Elbow, Wrist, and Hand Injury and Orthotic Fabrication
Learn something now! - Watch the CEU Course Trailer
Why should a physical therapist, occupational therapist, or athletic trainer take this elbow, wrist, and hand continuing education course?
A clinician should take this course to improve their understanding of the forearm wrist and hand's anatomy, biomechanics, the relationship to injuries, and orthotic fabrication. The information provides the foundation for a greater understanding of common injuries, tissues implicated, and healing times. The in-depth understanding of the structures involved with specific injuries provides the foundation for developing effective treatment programs. This course heavily focuses on the anatomical tissues and structures involved with specific injuries to enhance the clinician's overall understanding of healing and optimize treatment for improved functional outcomes.
Rehab clinical tools instructed in this elbow, wrist, and hand rehab continuing education course in order to enhance your functional outcomes.
Mnemonics for palpating muscles and articulations of the forearm, wrist, and hand.
Engaging demonstration of palpation techniques for the 20 muscle groups, joints, and bony prominences of the forearm, wrist, and hand.
Step by step instruction and demonstration for fabricating: a thumb spica, volar cock up splint, Sarmiento brace, long arm orthosis, distal radius fracture splint
Specific instruction will enhance your understanding and ability to deliver better patient care.
Anatomic tissues and structures are identified while associated with common injuries.
A thorough discussion of functional anatomy, biomechanic nerve innervations.
Fabricating specific orthotics while maintaining proper anatomical integrity and function.
Demonstrations of orthotic fabrication using BSN material.
Discussion of anatomic structures involved with common inquiries and surgical procedures.
Discussion of specific case studies, and applying the information to real case scenarios such as distal phalanx amputation, CMC arthroplasty, and anterior interosseous nerve release, open reduction internal fixation of the fourth metacarpal, capitate and hamate, metacarpal fracture, distal humerus fracture.
Professional Accreditation
This is an introductory-level course applicable for PT, PTA, OT, AT. Physical Therapy Accreditation: For specific states, information uses the accreditation verification menu and select your state of license. North American Seminars, inc. an AOTA Approved Provider of professional development. PD activity approval ID 4487. This online course is offered at the CEU listed in the pulldown menu below after selection of your state. These CEUs are introductory level, Occupational Therapy Service Delivery, evaluation, and intervention, and Foundation Knowledge: human body. The assignment of AOTA CEUs does not imply endorsement of specific course content, products, or clinical procedures by AOTA. Athletic Trainers: BOC provider P2047, category A. This course has not been submitted for Evidence-Based BOC approval.
fact_check Accreditation Verification
View PT, PTA, OT and AT Continuing Education Course State Accreditation
Meet your Continuing Education License Requirements for $189
BEST VALUE - Includes this course and all our online courses
Subscribe Today
theaters Purchase Now, Instant Online Course Access
Elbow, Wrist, and Hand Injury and Orthotic Fabrication
$185.00
CE Hours: 5.0 hrs, .5 CEU
Delivered: Online
Instant Online Access, PDF Manual for Download, 365 days of access, Mobile Ready
All Access Subscription
---
$189
All Access Video Subscription
1 Year Access with Annual Renewal
State specific course completion certificates.
Chat support
Prices are in US dollars
12 months of access to all online courses, course tests and state approval certificates.
Meet all your CE requirements. Pre-approved for PT, PTAs in AK, AL, AZ, CA, CO, CT, DC, DE, GA, HI, IA, ID, IL, IN, KS, MA, ME, MI, MO, MS, MT, NC, ND, NE, NH, NM, NV, NY, OR, PA, RI, SC, SD, TN, TX, UT, VA, VT, WA, WI, and WY.
AOTA approved.
Designed for Physical Therapists, Occupational Therapists, Athletic Trainers and Assistants.
Access to future courses and content.
Start, stop and resume, right where you left off in a course.
Real patient interviews.
Medical expert contributors.
3D anatomy and medical illustrations.
Easy to use learning system for fast access to your courses.
Award winning content.
Top instructors teaching evidence based skills and techniques.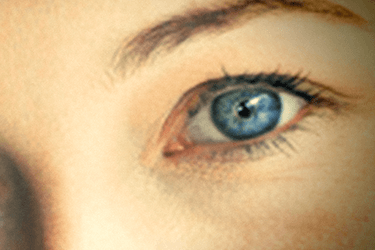 Upon Successful Completion of this course, the participant will be able to:
Identify the 20 muscle groups of the forearm.
Palpate the 20 muscles of the forearm.
Identify and palpate the bones and articulations of the elbow wrist and hand.
Identify and palpate the intrinsic muscles of the hand.
Identify nerve innervations and implications after injury.
Discuss the importance of the position of the interosseous membrane during injury.
Identify claw hand deformity, and Martin-Gruber anastomosis.
Identify the action of the flexor digitorum profundus, pulley system, pulley injuries.
Identify the function of the collateral ligaments at your MCP joint versus IP joints.
Discuss a Boxers fracture, splinting, and healing implications on rotation, and the importance of understanding the specific options for surgical procedures.
Identify distal radius fracture mechanism, common pain complaints, classifications of radial head fractures; Type I and Type II, surgical repair, splinting options.
Discuss the importance of the TFCC.
Describe how to initiate an evaluation for a distal radial fracture-closed reduction.
Identify appropriate ways to measure edema.
Describe common complications after a fracture and how to minimize them with proper rehab and splinting.
Discuss the differences between the Galeazzi fracture, the Monteggia, and the Essex-Lopresti fracture.
Describe post-surgical rehab management of mallet finger.
Discuss radial head fractures, heterotopic ossification, and preparatory methods prior to ROM.
Describe postoperative rehabilitation and re-education of any nerve repair or nerve transfers.
Identify appropriate postoperative splinting for isolated digital nerve injuries.
Identify extensor tendon Injury, complications, gapping and ruptures, and zones.
Describe techniques for early mobilization for flexor tendon repairs.
Describe the differences in post-op exudate on surgical bandages and the importance of managing the phases of healing.
Difference between nonadherent,moisture-retentive dressings and the importance of application after surgery.
Identify how to properly manage wound healing after a Mccash procedure.
Discuss the biomechanics behind fabricating orthotics, and the function of basic universal splints.
Discuss the blocking splint and proper wear times, precautions.
Describe how to fabricate an orthotic after thumb ligament reconstruction.
Describe how to fabricate a volar cock up splint and timelines for wearing.
Identify complications, therapy, and wear time, for humeral bracing for the mid humeral fracture.
Discuss the purpose of a long arm orthosis, with and without the wrist for either ulnar nerve compression, cubital tunnel compression, or a fracture.
Describe the important components of an orthosis for radial and ulnar fractures.
Describe the orthosis for a CMC arthroplasty.
Learn From the Expert -Rozanni Senanayake, OT-RL, CEAS, CHT, MS
---
Rozanni Senanayake, OT-RL, CEAS, CHT, MS is an occupational therapist, hand occupational therapist, and physical rehabilitation occupational therapist. She has more than 26 years of experience as a clinician. Ms. Senayake has managed independent clinics and expanded her practice throughout the Washington area.
Anatomy, Biomechanics, and injuries
---
Articulations of radioulnar, radiohumeral joint, and relation to mobilizations post-fracture
Ligaments involved with specific injuries such as radial head fractures
Importance of the interosseous membrane and forearm position during injury
Nerve positions and implications during specific injuries
Mnemonics for palpation of the 20 muscle groups of the forearm
Action for the 20 muscle groups of the forearm
Potential injuries to specific muscles and implications for rehab
Mnemonics for palpating the carpal and metacarpal bones, discussion of common injuries
Biomechanics of the wrist and implications for injuries
The action of the flexor digitorum profundus, pulley system, pulley injuries, collateral ligaments at your MCP joint versus IP joints, distal radial fracture and Scaphoid fracture
TFCC attachments and importance
Boxers fracture, structures involved, surgical options
"Gaming" Thumb
Implications for falling on an outstretched hand
The upper quadrant, distal radius fracture mechanism, common pain complaints, classifications of radial head fractures; Type I and Type II, surgical repair, splinting options
Initial assessment
Evaluation: history, observation, an example of an evaluation for a distal radial fracture-closed reduction; initial evaluation, post-surgical dressings, checking incisions, bony landmarks, UE eval, nerve tests
DASH form
Observing post-surgical dressings
Palpations
ROM
Nerve function
Positive ulnar variance
Edema measurements
Intro to fractures, stiffness after fractures, phalange stiffness
Three phases of healing and rehab
Radiographs during the repair stage, callus formation, and ROM
Complications that can occur
Galeazzi fracture
Monteggia fracture
Essex injury
Hand fractures
Mallet finger
Radial head fracture
Activities and splinting
Nerve compression and injury
Postoperative rehabilitation and re-education of any nerve repair or nerve transfers.
Postoperative splinting for isolated digital nerve injuries
Extensor tendon injury, complications, gapping and ruptures, and zones
Tips for fabricating orthotics for extensor injuries
Techniques for early mobilization for flexor tendon repairs
Reason for a dorsal blocking splint and application
Patient education on the progression of activities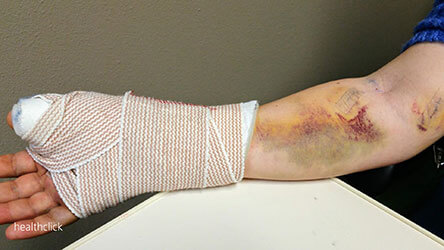 McCash Procedure, wound management
Post-op bandages, examination of exudate, three-color wound principle
Surgical dressings: non adherent dressing, gauze, moisture-retentive dressing
Orthotic fabrication using BSN material
Clinical pearls, and reasoning for a specific orthotic for ligament reconstruction of the thumb
Volar cock-up splint: finalizing the splint clearing the edging to ensure proper ROM, guidelines for wearing time
Fabrication of a Sarmiento
Complications, therapy, and wear time, for humeral bracing for the mid humeral fracture
Longarm orthosis, with and without the wrist for either ulnar nerve compression, cubital tunnel compression, or fracture
Review of biomechanics for fabricating orthotics, description of functional basic splints that can be fabricated for many diagnoses
Example orthosis for radial and ulnar fractures
Distal phalanx amputation
CMC Arthroplasty and the Anterior Interosseous Nerve Release
Fractured forearm and wrist
Metacarpal fracture
Right distal humerus fracture