Current Concussion Evaluation and Treatment Approaches
Learn something now! - Watch the CEU Course Trailer
Why should a physical therapist, or athletic trainer take this concussion continuing education course
A concussion is a type of mild traumatic brain injury, mTBI. A concussion is typically not life-threatening;however, it can be life - altering. Symptoms can include dizziness, fatigue, confusion, depression, inability to focus, and intolerance for noisy environments. Physical therapists, occupational therapists, and athletic trainers are trained to assess and treat concussions properly. Managing the symptoms in a timely fashion is critical for the successful progression back to life and function.
This evidence-based concussion course provides the clinician with the tools necessary to evaluate and treat the concussion patient's many symptoms.
Rehab clinical tools instructed in this concussion continuing education course to enhance your functional outcomes.
A progressive treatment approach to improve symptoms related to BPPV, oculomotor issues such as gaze stabilization, accommodation deficits, and convergence deficits, as well as static and dynamic balance motion sensitivity
Additional tests to identify the underlying cause of symptoms, including the Modified Clinical Test of Sensory Integration on Balance and Dynamic Balance Testing
Pathophysiology of a concussion and its associated symptoms from medical, neuropsychological, and therapeutic perspectives
Demonstration of tests to identify joint position sense deficits, BPPV, and causes of motion sensitivity
A certified orthopedic specialist performs assessment techniques to rule out the cervicogenic origins of symptoms and demonstrates standard treatment techniques to address the musculoskeletal dysfunction, which may present as a headache or migraine
Demonstration on the Balance Master® to assess a patient's balance abilities and his or her ability to use different sensory systems
Specific instruction that will enhance your understanding and ability to deliver better patient care.
Identify red flags, develop proper communication skills, and in turn, promote patient compliance throughout the rehabilitation process
Oculomotor screening and common tests utilized within the oculomotor exam to rule out convergence, accommodation, VOR deficits, ocular misalignment, and static and dynamic acuity issues
Features unique to this concussion and vestibular continuing education course
Essential concussion evaluation and treatment techniques to progress a patient through rehab
Demonstration on the Balance Master® provides an excellent summary of how to assess a patient's balance abilities and ability to use different sensory systems. Information on how to apply this type of testing in the clinical setting for the clinical settings that do not have access to a Balance Master®
Multidisciplinary approach and coordinated communication to treatment
Emotional testimonials of three people who suffered concussions/TBI and their journeys. Exposure to their perspectives enhance the understanding of the patient experiences throughout the healing process and post -concussion symptoms
Professional Accreditation
This is an intermediate level course applicable for PT, PTA, OT, AT. Physical Therapy Accreditation: For specific state information, use the accreditation verification menu and select your state of license. AOTA: provider #4487, Occupational therapy professional development activity: Occupational Therapy Service Delivery, evaluation and intervention, and Foundation Knowledge: human body, development, and behavior. Athletic Trainers: BOC provider #P2047, category A. This course has not been submitted for Evidence-Based BOC approval.
fact_check Accreditation Verification
View PT, PTA, OT and AT Continuing Education Course State Accreditation
Responsible CME® - Testimonials
---
This Material is fresh compared to courses on both Vestibular Therapy and concussion that I took a couple of years ago. Material was presented in a very comprehensive and easy to follow way. I would highly recommend this course. -- Karen, Physical Therapist

I was skeptical about whether or not an online course was really going to be valuable to me. The videos were well done and really helped my learning. I was able to go at my own pace and work on the course when it was convenient for my schedule. Overall, I was pleasantly surprised but what a high quality course it was! -- Amy, Physical Therapist

This course was a good refresher with some new added information recovering covering all areas concussion treatment with the variety of symptoms. -- Kristen, OT

The information was easy to follow and understand. I am excited to apply a more comprehensive visual and balance evaluation to post-concussion patients. -- Kelly, Physical Therapist

I've been treating patients with vestibular disorders but haven't seen post-concussive cases yet. After taking this course, I feel confident to eval and treat and post-concussive patient with vestibular dysfunction. There were very helpful, clinic tips in here for both assessment and treatment, and I feel very confident moving forward with this information in my practice. Thank you! -- Sarah, PT

Good introductory course providing basic skills to manage concussion patient population. -- Michael, Physical Therapist

Great demonstrations in videos and wonderful patient testimonies -- Melissa, PT

Very good background course on concussion. Good review of tests and exercises. -- Jean, Physical Therapist

Lots of wonderful hands on videos for understanding testing. Great patient experiences presented. Loved how this program is interdisciplinary. -- Boni, Occupational Therapist

One of the best courses I've ever taken. Organized well and very easy to understand. Speaker was excellent! Thank you!! -- Elizabeth, PT

It was very helpful and concise. I feel I can now start treating patients more confidently -- Jose, PT

The instructors are very knowledgeable and provide instructions in an easy way to learn -- Gayle, OT

Great Course! Good foundation for concussion rehab with some valuable treatment interventions. A truly integrative approach! -- David, PT

This is a great, informative course. The information is presented in a manner that is easy to follow and the video is very helpful for learning how to use the concepts in practice -- Rhonda, ATC

Excellent course for a good overview of concussion management and in depth look at vestibular tests and measures for concussion patients. -- Kelly, PT

Great course for new professional and person who has been in the game for a while -- Gregory, OT

Well rounded, in-depth and covers all areas -- A.J., OT

Really appreciate the use of cases to explain and show how the assessment/tests are utilized. I felt it was a much more effective way to promote learning when we can visualize these tests and see the potential positive outcomes versus testing on a healthy subject. -- Loren, PT
Meet your Continuing Education License Requirements for $189
BEST VALUE - Includes this course and all our online courses
Subscribe Today
theaters Purchase Now, Instant Online Course Access
Current Concussion Evaluation and Treatment Approaches
$200.00
CE Hours: 13.0 hrs, 1.3 CEU
Delivered: Online
Instant Online Access, Color 175 Page PDF Manual for Download, 365 days of access, Mobile Ready
All Access Subscription
---
$189
All Access Video Subscription
1 Year Access with Annual Renewal
State specific course completion certificates.
Chat support
Prices are in US dollars
12 months of access to all online courses, course tests and state approval certificates.
Meet all your CE requirements. Pre-approved for PT, PTAs in AK, AL, AZ, CA, CO, CT, DC, DE, GA, HI, IA, ID, IL, IN, KS, MA, ME, MI, MO, MS, MT, NC, ND, NE, NH, NM, NV, NY, OR, PA, RI, SC, SD, TN, TX, UT, VA, VT, WA, WI, and WY.
AOTA approved.
Designed for Physical Therapists, Occupational Therapists, Athletic Trainers and Assistants.
Access to future courses and content.
Start, stop and resume, right where you left off in a course.
Real patient interviews.
Medical expert contributors.
3D anatomy and medical illustrations.
Easy to use learning system for fast access to your courses.
Award winning content.
Top instructors teaching evidence based skills and techniques.
Highlights of this Online Course
---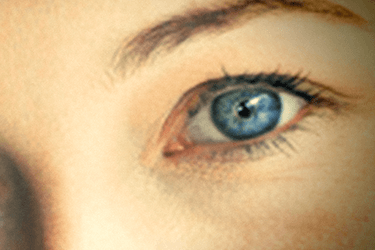 Course Objectives
Identify the importance of the multidisciplinary rehab team when developing a comprehensive rehab program for successful functional outcomes.
Describe the underlying pathophysiology of a concussion, common symptoms and the factors involved with recovery..
Develop problem-solving skills to identify the most appropriate assessment tool for differentiating the source of the problem in order to avoid over stimulation and fatigue.
Identify common red flags that are associated with a concussion and determine when a referral is needed.
Perform a cervical screen to rule out cervicogenic headaches.
Discuss common tools utilized among the interdisciplinary team to assess executive functioning abilities.
Discuss the importance of mindfulness and sleep patterns with your patients so they have the tools necessary to achieve better functional outcomes.
Understand the patient's perspective on symptoms by listening to specific testimonials and then incorporate this information into a comprehensive plan.
Perform a comprehensive oculomotor exam by establishing the patient's baseline.
Perform evidence-based test for convergence and accommodation issues, saccadic eye movements, vestibular-ocular reflex, VOR cancellation and ocular misalignment.
Properly perform the motion sensitivity test to determine severity of symptoms with specific movements.
Identify when modification of the treatment plan is necessary to avoid overstimulation and regression of gains.
Perform specific tests to rule out BPPV as a cause of the symptoms.
Determine when it is appropriate to use infrared goggles in your assessment plan.
Utilize evidence-based assessments and tools such as: Accommodation Tool, King-Devik, Functional Gait Assessment to establish baselines for treatment.
Develop appropriate rehab programs that incorporate the synergistic coordination of multileveled sensory integration.
Develop challenging and progressive treatment sessions to improve visual motion sensitivity, dynamic balance, oculomotor control, joint position awareness and endurance.
Perform the Modified Test for Sensory Interaction on balance and accurately interpret your findings.
Develop tools to help your patient successfully apply rehab activities to real life situations, functional activities and daily tasks.
Understand how to perform the six steps within the Sensory Organization Test and accurately interpret the findings to establish a proper treatment progression program.
Test and treat for advanced sensory integration and balance deficits.
Understand how the Balance Master assists in reaching overall goals and how to apply the concepts of the Balance Master into your treatment approach if it is not accessible in your clinic.
Be an advocate for post-concussion patients who can't advocate for themselves.
Introduction to the Certified Neurological Clinical Specialist
---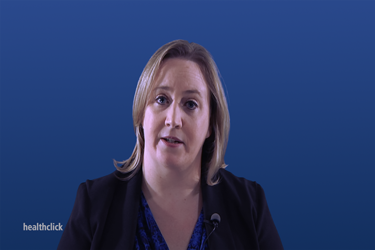 Educators background and clinical experience
What is a vestibular specialist?
What is a Concussion? How do you Effectively Approach the Evaluation and Treatment Plan?
---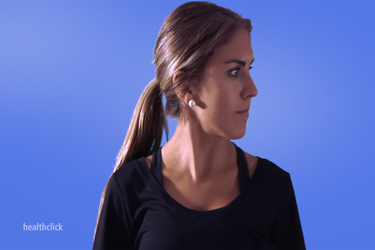 What is a concussion and how is it diagnosed?
Determining the severity of a concussion determined?
Pathophysiology of a concussion.
Physiological systems involved with a concussion.
Interview : Board Certified Concussion Specialist MD
---
Importance of a unified team approach when treating a patient with a concussion
Common problems associated with a concussion
Importance of a cognitive screening
The use of Computerized Neuropsychological Testing
Neurometabolic dysfunction
Red flags
Research-biomarkers
Neuropsychology and its Contribution to the Treatment Team
---
The role of the Neuropsychologist
Specific tests performed by a Neuropsychologist to establish barriers, strengths and weaknesses
Mindfulness meditation
Therapy Overview for Patients with Concussions
---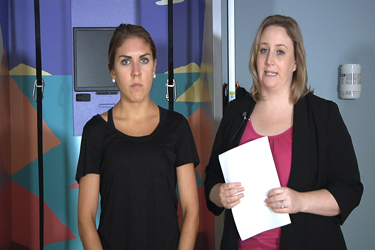 Components of the evaluation
Balance
Motor control
Gaze stabilization
Convergence issues
Orthopedic considerations
Vestibular involvement
Cognitive deficits
Oculomotor and visual deficits
Prioritizing your approach
Case Presentation: Young Athletic Patient with a Concussion
---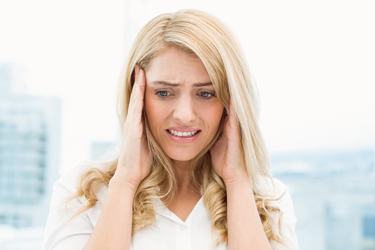 Rehab summary
Case study- the journey to a proper diagnosis
Establish an understanding of the post concussive journey from a patient's perspective
Orthopedic Screening and Treatment for Cervicogenic Headaches
---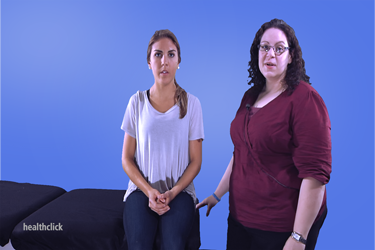 Ruling out underlying orthopedic issues
Performing an upper quarter screen
Joint mobilization-cervical-thoracic
Cervical neck flexor endurance test
Checking for compensatory motion
Joint mobilizations-treatment
Establish a baseline
Specific tests
Vestibulo-ocular reflex-VOR
Head thrust test
VOR cancellation
Dynamic visual Acuity
Ocular misalignment
Conversion test
Establishing a baseline
Motion Sensitivity Quotient test
King-Devick Test
What is considered a positive test for BPPV?
Ruling Out BPPV
Post traumatic BPPV
Dix hallpike test
Roll test
Testing the vestibular system with visual fixation removed
Gaze evoked nystagmus
Shake Test
Functional Gait Assessment
Tandem walking-easy to challenging
Horizontal BPPV
BBQ Roll
Epley Maneuver
Treatments for : Gaze Stabilization; Convergence Insufficiency; Oculomotor Issues; dynamic Balance; Visual Motion Sensitivity
---
Variety of treatment activities and progression of activities to increase function
Gaze stabilization exercises
VOR x 2
Convergence training activities
Brock String and modifications
Oculomotor activities
Activities to improve tracking
Working on saccadic eye movement
Dynamic balance activities
Optokinetic stimulation
Case Presentation: Actual Patient Story-Post Concussion
---
Rehab summary
Case study- the journey to a proper diagnosis
Most challenging symptoms
Establish an understanding of the post concussive journey from a patient's perspective
Test to determine joint position sense in the neck
Test to determine static balance
Modified CTSIB
Assessing for the Ability to Converge
Establishing a baseline
Case Presentation: Actual Patient Story-Post TBI
---
Rehab summary
Case study- the journey to a proper diagnosis Most challenging symptoms Establish an understanding of the post concussive journey from a patient's perspective
Modified Clinical Test of Sensory Integration on Balance
Advanced Sensory Integration
Sensory Organization Test-six conditions demonstrated on Balance Master and modified for when a Balance master is not available
Course Test - Evaluate your knowledge
---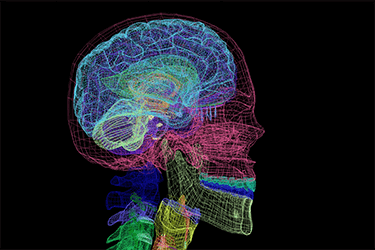 Use the Healthclick proprietary online education system which provides the online student with:

Worldwide access to high definition video, anatomical animations and images, and written information
The highest quality film in the industry, you can see the difference!
Stop and resume within a course, the Healthclick system will optimize your course based on your device, connection and remembers where you left off.
Real-time course updates. We are always adding to each courses, updating content, adding animations, these are not static courses!

Evaluate your knowledge with the course test on any device.
Print your state course certificate for CE credit.
Take the online test as many times as need in order to achieve a 70 % or greater score.