Comprehensive Management of the Elbow, Wrist and Hand
This course is available for our private and course sponsor program
---
Why take this course?
---
This unique intermediate level course has been designed by an instructor that has worked closely with fellowship trained hand surgeons. This course will provide the medical professional with information needed to effectively evaluate and treat conditions of the elbow, hand and wrist through advanced clinical algorithmic solving. This course offers an in-depth look into the fascinating anatomy of the upper extremity. Specific complex case studies were selected to review treatment options of the elbow, wrist and hand and will be followed by in-depth discussion of the various rehabilitation approaches. This course will also provide information that will improve outcomes by providing information on how to build a cutting-edge upper extremity therapy program. Topics that will be discussed include: soft tissue injuries, flexor and extensor tendon repair and rehabilitation, edema management, scar remodeling, the stiff hand, fractures, splinting concepts and arthritis. Surgical considerations and techniques will be presented to assist the clinician with the development of a thorough treatment program. Special attention is provided to "clinical pearls" tips for the clinician in managing complex wrist and hand disorders. This course has been designed for the therapist to immediately apply the information in the clinical setting. This course is applicable for PT, PTA, OT, ATC.

Course Objectives
---
Describe detailed aspects of the anatomy and biomechanics of the elbow, wrist and hand.
Describe the correlation between the functional anatomy of the upper body and current surgical procedures to develop comprehensive therapeutic rehabilitation programs.
Describe carpal and phalanx fractures and understand treatment of both conservative and surgical intervention.
Identify the 3 phases of healing tissue and describe how clinical protocols are predicated on the stages of tissue healing.
Perform a thorough examination of the distal upper extremity, integrating biomechanical assessment with clinical problem solving.
Develop assessment techniques and treatment strategies of the elbow, wrist and hand to include soft tissue injuries, fractures, flexor and extensor tendon injuries, nerve compression and common arthritic problems.
Instructed by: Edward Fiore, OTR/L, CHT, MED
---
Understanding a surgeon's "algorithm" enabled me to identify specific surgical procedures and the projected outcomes.
There are no course dates available for this course. This is available for a private course at your facility,
Learn more
State Continuing Education Course Approvals
---
All courses are pre-approved by the state licensing boards for physical therapists, physical therapy assistants and occupational therapists, occupational therapy assistants and athletic trainers for license renewal in the state the course is offered.
Courses provided by AOTA providers are accepted by NBCOT. 1 hour = 1.25 PDU. North American Seminars is an AOTA provider, provider #4487
North American Seminars, Inc. (BOC provider #P2047) is approved by the Board of Certification, Inc. to provide continuing education to Athletic Trainers. This program is eligible for the maximum stated hours of Category A hours/CEUs. Athletic Trainers should claim only those hours actually spent in the education program.
Special Need Request - Please submit a help ticket if you require any special needs in regards to registering or attending a course.
Private - Sponsorship or Custom Version of this Course for your Team
---
Submit a Request
Online Continuing Education Course Resource For This Course
---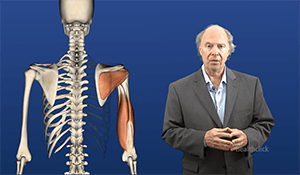 Biomechanics of the Shoulder
Instant Online Access, Color 152 Page PDF Manual for Download, 365 days of access, Mobile Ready
Price when purchased with registration: $ 145.00
Delivery: Online
More Info
*Promotional prices for e-learning products are only provided when registering for live course attendance