Learn something now! - Watch the CEU Course Trailer
Why should a physical therapist, occupational therapist or athletic trainer take this advanced vestibular continuing education course?
Complex vestibular patients often present with symptoms related to cervicogenic dizziness, atypical BPPV, Persistent Postural-Perceptual Dizziness (PPPD), Vestibular migraine, Acoustic schwannoma, superior canal dehiscence. This advanced vestibular course provides the tools to effectively evaluate and treat patients with these and other complex vestibular related comorbidities.
Rehab clinical tools instructed in this vestibular rehab course that will enhance your functional outcomes.
Differentiate various types and results of BPPV tests.
Guidelines on progressing complex vestibular disorders.
Clinical pearls for performing optimal oculomotor exams.
Techniques to identify peripheral vs central vestibular dysfunction.
Specific instruction that will enhance your understanding and ability to deliver better patient care.
Screen for comorbidities that impact vestibular function.
Extensive lab techniques with step-by-step instruction.
Screen for fistula, cervicogenic dysfunction, acoustic neuroma, migraine and all canals
Features unique to this advanced vestibular course
Real patient case studies address bilateral hypofunction, assessment, and progression of treatment with the intent of getting the Samuel Hunter, MD, a top neurologist, explains the vestibular system and discusses the complexities of BPPV and Meniere's
Patient diagnoses discussed include cervicogenic dizziness, atypical BPPV, Persistent Postural-Perceptual Dizziness (PPPD), Vestibular migraine, Acoustic schwannoma, superior canal dehiscence, bilateral hypofunction.
Professional Accreditation
This is an advanced level course applicable for PT, PTA, OT, AT.Physical Therapy Accreditation: For specific state information use the accreditation verification menu and select your state of license. AOTA: provider #4487, Occupational therapy professional development activity: Occupational Therapy Service Delivery, evaluation and intervention, and Foundation Knowledge: human body, development, and behavior. Athletic Trainers: BOC provider #P2047, category A. This course has not been submitted for Evidence-Based BOC approval.
fact_check Accreditation Verification
View PT, PTA, OT and AT Continuing Education Course State Accreditation
Responsible CME® - Testimonials
---
Laura is an excellent teacher who is able to impart her huge knowledge base in a down to earth and relatable manner. I would definitely like to take a course from her again. -- Christine, Physical Therapist

This course helped me, a relative beginner in vestibular rehab, better understand and retain information related to the diagnosis and management of peripheral and central vestibular disorders. -- Crispino, PT

I highly recommend this course. It is current, evidence based and includes excellent canal repositioning videos to aid in reproducing these maneuvers in the clinic. Laura Morris is an engaging speaker. -- Susan, PT

This is a great course especially for vestibular dx and if you are wanting to go into the specialty arena of vestibular therapy. -- Alexandra, Physical Therapist

content was clear and informative. -- Lyndsay, PT

Laura Morris is an exceptional presenter. She knows more than I will ever hope to know about the Vestibular System and is gifted at sharing her knowledge. -- Helen, OT

good intro to vestibular information. -- Melissa, PT

Very good course if you have some background already in Vestibular and you want to advance you knowledge in being able to take care of this population -- Carolyn, Physical Therapist

This course was very helpful in better understanding vestibular disorders and the video demonstrations for BPPV were a very nice touch -- Sarah, PT

very knowledgeable and personable -- Debbie, PTA

This course was very well done for an online course. I appreciated the videos of the maneuvers and the clear instructions that were provided. This course will help me fine tune a lot of my skills with vestibular evaluation and treatment. -- Megan, PT
Meet your Continuing Education License Requirements for $189
BEST VALUE - Includes this course and all our online courses
Subscribe Today
theaters Purchase Now, Instant Online Course Access
Restoring Synergy
$175.00
CE Hours: 10.0 hrs, 1.0 CEU
Delivered: Online
Instant Online Access, 365 days of access, Mobile Ready
All Access Subscription
---
$189
All Access Video Subscription
1 Year Access with Annual Renewal
State specific course completion certificates.
Chat support
Prices are in US dollars
12 months of access to all online courses, course tests and state approval certificates.
Meet all your CE requirements. Pre-approved for PT, PTAs in AK, AL, AZ, CA, CO, CT, DC, DE, GA, HI, IA, ID, IL, IN, KS, MA, ME, MI, MO, MS, MT, NC, ND, NE, NH, NM, NV, NY, OR, PA, RI, SC, SD, TN, TX, UT, VA, VT, WA, WI, and WY.
AOTA approved.
Designed for Physical Therapists, Occupational Therapists, Athletic Trainers and Assistants.
Access to future courses and content.
Start, stop and resume, right where you left off in a course.
Real patient interviews.
Medical expert contributors.
3D anatomy and medical illustrations.
Easy to use learning system for fast access to your courses.
Award winning content.
Top instructors teaching evidence based skills and techniques.
Highlights of this Online Continuing Education Course
---
Upon completion of this course the participant will be able to:
Perform a comprehensive oculomotor exam and interpret findings for the management of vestibular dysfunction.
Describe the physiological process of BPPV and explain how specific techniques can help resolve the symptoms associated with BPPV.
Describe common and complex causes of vestibular dysfunction.
Identify vestibular complications post mTBI and properly assess for dysfunction.
Identify psychological problems, such as PPPD, that can affect the management of vestibular disorders and modify treatment programs and goals to incorporate plans to address the psychological problem.
Recognize episodic vestibular disorders like Meniere's disease and migraines.
Identify the role of migraines as both a primary and secondary source that contributes to dizziness and the impact on function and rehab.
Identify peripheral vestibular hypofunction as it relates to fistula and acoustic schwannoma and the management of bilateral vestibular hypofunction.
Recognize positional vertigo that has a central etiology.
Recognize when it is appropriate time to refer a patient to other medical practitioners and present with professional communication skills to the team.
Identify effective communication skills to understand the whole person, their specific goals to the environment they live in.
Develop comprehensive differential diagnostic skills and techniques to identify the underlying cause of dizziness.
Identify the clinical presentation of patients with superior canal dehiscence and current treatment strategies.
Perform repositioning maneuvers to treat canalithiasis and cupulolithiasis for all the semicircular canals.
Learn From the Expert - Laura Morris, PT, NCS
---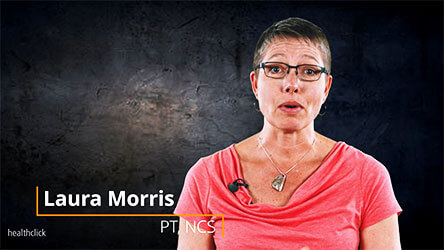 Laura Morris, PT, NCS is a physical therapist and lecturer with over 25 years of experience in the management of adults with neurologic disorders.
Learn More about Laura Morris
Understanding the Vestibular System
---
Learn from an expert vestibular/dizziness physician specialist on the anatomy and function of the vestibular system
Build a foundation of examination and treatment on an understanding of the Vestibular System
Understand vestibular dysfunction and common causes
Develop a Greater Understanding of the Oculomotor System and Impairments
---
Vestibular system impairment oculomotor screen
Central involvement, anatomy postural control, autonomic nervous system, oculomotor exam
Ocular assessment-nystagmus
Fistula problems - Explanation of a positive test for fistula, vestibular oculomotor screen
How to apply test results into practice
Medications and convergence impairments
Explore intervention for oculomotor impairments
Intervention and challenges with accommodation
Explore Anxiety and Persistent postural-perceptual dizziness (PPPD)
---
The issue of psychological factors that may also affect dizziness
Symptoms of panic attack
Reported symptoms of anxiety
Persistent Postural-Perceptual Dizziness (3PD or PPPD)
Characteristics of PPPD
Assessment
Intervention
Benign Paroxysmal Positional Vertigo (BPPV)
---
New studies
Terms and definitions
Etiology of BPPV
Assessment
Canal identification
Post maneuver instructions
BPPV management
Other BPPV considerations
Cenral positional nystagmus vs. BPPV
Self maneuvers
Complex Vestibular Disorders
---
Episodic dizziness: Meniers vs. Migraine
Episodic Vestibulopathy
Meneries disease, diagnosis and interventions
Migraine, diagnosis, and intervention
Migraine aura
Vestibular migraine, diagnosis and intervention
Peripheral Vestibular Hypofunction
Vestibular Labyrinthitis
Vestibular Neuritis
Perilymphatic Fistula, diagnosis, and treatment
Superior Canal Dehiscence Syndrome, signs and symptoms, diagnosis and intervention
Acoustic schwannoma
Bilateral vestibular hypofunction/loss
Clinical Practice Guideline for Peripheral Vestibular Hypofunction
Patient Case Studies of Complex Vestibular Disorders
---
Bilateral hypofunction due to toxicity
Assessment utilizing standard assessment tools
Progression of function - inactivity to walking with poles
Patient challenges to recovery
ADL's and community ambulation
Demonstration and Explainations of Vestibular Tests
---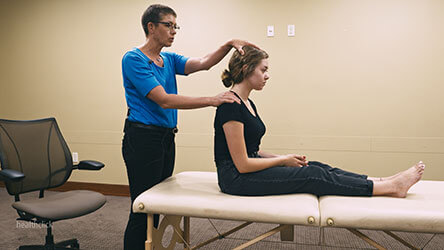 Sermont Maneuver-description and demo
Deep Head Hanging Maneuver
Anterior Canal Maneuver
Anterior Canal Kim Maneuver
Canalithiasis vs cupulolithiasis
Horizontal canal canalithiasis
Liberatory Maneuver
Alternate Maneuver for Cupulolithiasis
Dynamic Acuity Test
Head Thrust Test
Tips and Commonly Asked Questions on Specific Topics
---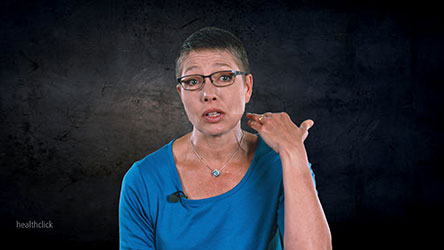 Oculomotor pearls to testing
Multiple canal involvement
Diplopia
Endpoint nystagmus
Spontaneous nystagmus
Smooth Pursuit
Saccadic test
Saccadic intrusions
Gaze evoked nystagmus
Course Test - Evaluate your knowledge
---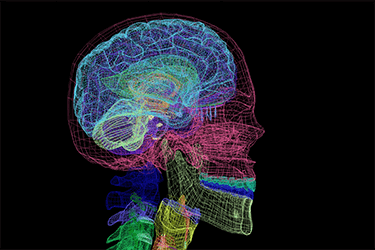 Use the Healthclick proprietary online education system which provides the online student with:

Worldwide access to high definition video, anatomical animations and images, and written information
The highest quality film in the industry, you can see the difference!
Stop and resume within a course, the Healthclick system will optimize your course based on your device, connection and remembers where you left off.
Real-time course updates. We are always adding to each courses, updating content, adding animations, these are not static courses!

Evaluate your knowledge with the course test on any device.
Print your state course certificate for CE credit.
Take the online test as many times as need in order to achieve a 70 % or greater score.