Critical Analysis and Treatment Strategies for the Complex Shoulder
Learn something now! - Watch the CEU Course Trailer
Why should a physical therapist, or athletic trainer take this shoulder continuing education course?
Shoulder disorders from musculoskeletal problems can cause pain and loss of function. Some common shoulder injuries include shoulder instability, rotator cuff tears, impingement syndromes, and frozen shoulder. The traditional way to assess the disorder is to try and find the pathology in the anatomical component contributing to the condition. Is this effective? The current approach is the classification system, which relies more on identifying the irritated tissue and impairments. This system lays down the foundation for developing strategies for rehab training and intensity.
Learn to identify and create the optimal treatment method for the specific shoulder injury presented by your patients using the classification system. The classification system, presented in this course, has been clinically proven to produce clinical outcomes that are better than they would be if we were to try to chase pathologic anatomy.
Rehab clinical tools instructed in this shoulder injury continuing education course to enhance your functional outcomes.
Tools to work within the classification system, clinically proven to produce clinical outcomes
Subacromial pain or subacromial pain syndrome, instability, adhesive capsulitis, post-operative pain, and acromioclavicular joint problems are categorized and integrated into the evaluation and treatment model
Specific instruction that will enhance your understanding and ability to deliver better patient care.
Examine a patient's history, objectives, and the exam findings, classify them according to what initial treatment approach makes the most sense
Identify the optimal treatment method for the specific shoulder injury presented by your patients using the classification system
Mobilization techniques for the shoulder complex
Features unique to this shoulder CE course
Evidence from shoulder treatment related to literature-based research and clinical experience and judgment
Thoracic spine posture and mobility influence on scapular kinematics
Professional Accreditation
This is an intermediate level course applicable for PT, PTA, OT, AT. Physical Therapy Accreditation: For specific state information, use the accreditation verification menu and select your state of license. AOTA: provider #4487, Occupational therapy professional development activity: Occupational Therapy Service Delivery, evaluation and intervention, and Foundation Knowledge: human body, development, and behavior. Athletic Trainers: BOC provider #P2047, category A. This course has not been submitted for Evidence-Based BOC approval.
fact_check Accreditation Verification
View PT, PTA, OT and AT Continuing Education Course State Accreditation
Responsible CME® - Testimonials
---
Excellent course for experienced clinicians who would like to advance their knowledge base on treatment of the shoulder using manual therapy with evidence based practice -- Mitchell, OT

This course provided great oversight to shoulder pathology and provided great tests and rehab to address shoulder impairments . -- Andrew, OT

A very good and informative course. Good that they look at other things besides just the shoulder for shoulder pain. -- Shayna, ATC

I think this course was organized well, and it was helpful to my clinical practice. -- Natalie, PT

This course is very up to date on current evidence and educates on various ways to treat a condition in the shoulder based upon signs and symptoms. -- Lyndsi, PT

The course had great information from a senior physical therapist to novice. -- Heather, PT

Great course well organized -- Craig, Physical Therapist

This was a very useful course -- Adam, PT

Great graphics, awesome instructor! -- Thomas, PTA

Great review of common shoulder pathologies, manual therapy techniques, and therapeutic exercise with an emphasis on evidence based practice. -- Michelle, Physical Therapist

The course was well designed and easy to follow. The speaker was knowledgeable and well spoken. -- Cliff, PT
Meet your Continuing Education License Requirements for $189
BEST VALUE - Includes this course and all our online courses
Subscribe Today
theaters Purchase Now, Instant Online Course Access
Critical Analysis and Treatment Strategies for the Complex Shoulder
$175.00
CE Hours: 12.0 hrs, 1.2 CEU
Delivered: Online
Instant Online Access, Color 136 Page PDF Manual for Download, 365 days of access, Mobile Ready
All Access Subscription
---
$189
All Access Video Subscription
1 Year Access with Annual Renewal
State specific course completion certificates.
Chat support
Prices are in US dollars
12 months of access to all online courses, course tests and state approval certificates.
Meet all your CE requirements. Pre-approved for PT, PTAs in AK, AL, AZ, CA, CO, CT, DC, DE, GA, HI, IA, ID, IL, IN, KS, MA, ME, MI, MO, MS, MT, NC, ND, NE, NH, NM, NV, NY, OR, PA, RI, SC, SD, TN, TX, UT, VA, VT, WA, WI, and WY.
AOTA approved.
Designed for Physical Therapists, Occupational Therapists, Athletic Trainers and Assistants.
Access to future courses and content.
Start, stop and resume, right where you left off in a course.
Real patient interviews.
Medical expert contributors.
3D anatomy and medical illustrations.
Easy to use learning system for fast access to your courses.
Award winning content.
Top instructors teaching evidence based skills and techniques.
Highlights of this Online Continuing Education Course
---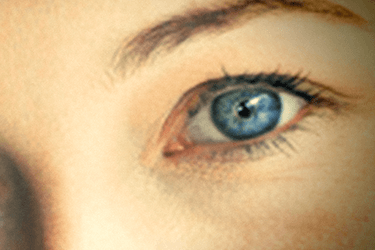 Course Objectives
Upon completion of this course, participants will be able to:
Describe the different classification systems and schemes as an approach instead of a tissue specific approach to shoulder dysfunction.
Explain the etiology of adhesive capsulitis, shoulder impingement, glenohumeral joint instability, and rotator cuff tears.
Identify how to solve complex shoulder problems through greater appreciation of the intimate relationship between the thoracic spine and shoulder complex.
Develop evaluation skills to be able to group different shoulder issues into subacromial pain syndrome, instability, adhesive capsulitis, AC joint problems post-op conditions and rotator cuff tears
Perform clinical tests to identify the presence or absence of acromioclavicular joint pain, glenohumeral impingement, glenohumeral instability, glenoid labral injury, or rotator cuff tears.
Perform a differential diagnosis examination to formulate a comprehensive rehab program.
Perform manual therapy techniques for the thoracic spine to treat shoulder pain.
Perform mobilization techniques for the scapula and glenohumeral joint to improve shoulder function.
Formulate therapeutic exercise programs for patients with shoulder disorders using evidence on muscle activation during different exercises.
Learn from the Expert - Chris Durall, PT, DPT, SCS, LAT, CSCS
---
Dr. Chris Durall PT, DPT, SCS, LAT, CSCS is the Director of the Student Health Center Physical Therapy Department and a graduate faculty member at the University of Wisconsin-LaCrosse. A practicing outpatient orthopedic/sports clinician since 1993, Dr. Durall earned Baccalaureate and Advanced Masters degrees in Physical Therapy from UW-LaCrosse, and a Doctorate in physical therapy from Creighton University. He is a graduate of the yearlong Gundersen-Lutheran Sports Physical Therapy Residency program, a board-certified sports physical therapist, a licensed athletic trainer, and a Certified Strength and Conditioning Specialist since 1997. Dr. Durall has authored and co-authored numerous textbook chapters and published research and review articles in PT Magazine, Physiotherapy, the Journal of Manual and Manipulative Therapy, the Journal of Back and Musculoskeletal Rehabilitation, Isokinetics and Exercise Science, the Journal of Sport Rehabilitation, the Strength and Conditioning Journal, Critical Reviews in Physical Medicine and Rehabilitation, and the Journal of Athletic Training.
Overview of what you should expect from this course
Evidence in the form of literature-based research and clinical experience and judgement
Critical thinking, how to determine if the literature is relevant
Critical thinking -how to determine when to utilize specific tests
Special tests: sensitive or specific tests
Statistical tests to determine if a person has a specific condition
Impairment and symptom classifications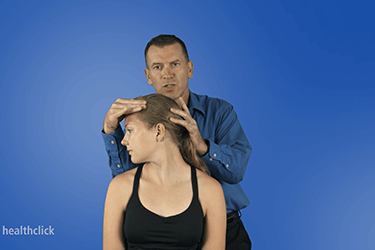 Logical format to examination
Clear the cervical spine as a source of shoulder symptoms
Cervical facet and disc referral pain pattern
Assess function of the thoracic spine
Thoracic curvature and the effect on scapular position
Scapular tipping
Thoracic spine posture and mobility influence on scapular kinematics
Adhesive Capsulitis: Discussion
---
Definition of adhesive capsulitis
Adhesive capsulitis predictable stages
Common findings
How to categorize adhesive capsulitis
Treatment suggestions
Manual therapy
Self management
Adhesive Capsulitis Examination and Treatment
---
The systematic examination
What is normal motion
Pathology
What are typical motion loss patterns
Expected motion patterns from specific loss in different directions
Mobilization techniques for glenohumeral joint
Duration and intensity of mobilizations for optimal benefits
Mobilization of the scapularis and the rotator interval
Dynamic mobilization techniques
Manual stretch techniques for inferior capsule
Inferior humeral head glide
How to determine the appropriate technique?
Exercises to increase motion
Summary of the examination and treatment options and estimated time frame for progression
Normal function
Pathology
Common injuries
Common symptoms and complaints
AC Joint sprains: pathology and clinical presentation
AC joint DJD
Distal clavicle osteolysis
AC joint palpation
Special tests to rule out AC joint pathology: sensitive or specific
Accuracy of tests
Manual therapy techniques-variety of techniques presented
Taping techniques
Exercises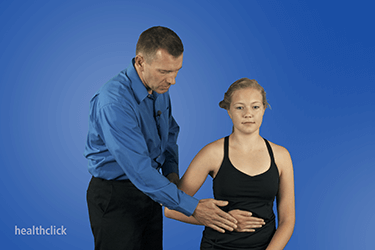 Classification of tears
Common presentation of symptoms with specific tears
Most common type of tear
Testing the supraspinatus tendon
Testing the infraspinatus and teres minor
Testing the subscapularis
Sensitivity and specificity
Non operative care vs. operative
Rehab considerations

Conservative
Moderately accelerated
Accelerated

Rotator cuff repair
What if they have a shoulder immobilizer?
Progression of exercises
Does instability = laxity?
The role of the nervous system and laxity
Goal of instability tests
Type of tests and systematic sequence
Apprehension test accuracy
Relocation test accuracy
Release test accuracy
Jerk test accuracy
Shoulder laxity/humeral head translation tests
Instability tests
Anterior laxity tests
Test for the superior glenohumeral ligament
Sulcus test -grading system
Review of the tests and summary of how to develop a plan
How to diagnose
Determine the location of the tear
Common findings
Types of tears and classification
Clinical tests for tears-sensitivity and specificity
Crank test
Superior labrum tests-sensitivity, specificity and accuracy
Active Compression (aka O?Brien's Test)
Anterior Slide
Biceps Load I
Biceps Load II
Biceps Tension
Additional tests also listed
Exercises
Improve stability and strength

Improve scapular positioners
Maximize neuromuscular control
Improve proprioception
oncavity compression retraining
Most common source of subacromial pain
Shoulder impingement syndrome

Intrinsic factors
Extrinsic factors

Thoracic mobility assessment techniques
Assess thoracic rotation mobility relative to the shoulder
Assess pectoralis minor
Assess scapular function

Static and dynamic tests
Sensitivity, specificity

Scapular muscle assistance test
Classic impingement tests- How to perform, specificity and sensitivity
Posterior shoulder tightness
Sternoclavicular joint testing
AC joint assessment
Middle and lower trapezius testing
Thoracic spine rotation mobilization
Pectoralis minor stretch -specific
Scapular mobilizations
Thoracic extension mobilizations prone and sitting
Glenohumeral joint mobilizations

Demonstration
Research to support treatment and expected outcomes
Exercises to elicit high levels of activation in targeted muscles
Manual therapy combined with exercise for mid trap
Infraspinatus and teres Minor
Resisted exercises-benefits
Empty can-research validity
Serratus anterior
Exercises for higher level clients
Progression of exercises
Course Test - Evaluate your knowledge
---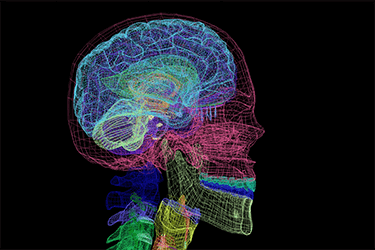 Use the Healthclick proprietary online education system which provides the online student with:

Worldwide access to high definition video, anatomical animations and images, and written information
The highest quality film in the industry, you can see the difference!
Stop and resume within a course, the Healthclick system will optimize your course based on your device, connection and remembers where you left off.
Real-time course updates. We are always adding to each courses, updating content, adding animations, these are not static courses!

Evaluate your knowledge with the course test on any device.
Print your state course certificate for CE credit.
Take the online test as many times as need in order to achieve a 70 % or greater score.