Advanced Post Surgical Rehabilitation of the Lumbar and Cervical Spine
Learn something now! - Watch the CEU Course Trailer
Why should a physical therapist, occupational therapist or athletic trainer take this Advanced Rehabilitation for Cervical and Lumbar Spine Procedures education course?
This advanced program covers pre and post-surgical topics with comprehensive details on the importance of early intervention for rehab. Three surgeons review the standard and cutting edge surgical procedures, which lay the foundation for comprehending anatomical structures involved for developing pre and post-surgical rehab programs.
Critical evaluation and treatment techniques focus on follow-up by augmenting the surgery effects with therapy to ensure that the patient can get the best outcome. Troubleshooting common areas and ways to help patients who don't necessarily follow the typical, expected results of the surgery enhance the clinician's overall understanding of the components involved in developing a comprehensive program.
Rehab clinical tools instructed in this Advanced Rehabilitation for Cervical and Lumbar Spine Procedures CE course to enhance your functional outcomes.
Pre and Post surgical evaluation and treatment techniques.
Manual Therapy and exercise techniques to improve mobility.
Exercise Instruction to improve strength and balance for key muscles to support the spine.
Techniques to improve posterior girdle strength.
Techniques to load specific tissues after regenerative surgical approaches to rebuild the structures.
Cardiopulmonary techniques to improve endurance pre and post surgery.
Step by step instruction on patient education.
Case study presentations to apply information.
References to evidence based resources for techniques and protocols to optimize function.
Resources for different ways to approach spine pathologies, neurological problems, and musculoskeletal problems that accompany surgical procedures.
Specific instruction will enhance your understanding and ability to deliver better patient care.
In-depth information on spine surgery rehab, in addition, general characteristics of the more common surgeries and choices for therapeutic interventions.
An in-depth conversation regarding the specificity of the rehabilitation techniques, by attention to tissue healing, optimizing mechanics, muscle control, and condition, really dealing with the whole patient.
The physicians' segments in this program will help improve our knowledge of various opinions and their clinical decision-making for each patient's diagnostics and procedures.
Sharing of several cases of some of the more complicated or involved pathologies.
Techniques to improve strength and postural alignment for clients at any age.
Techniques for active recovery for surgical spine patients.
Professional Accreditation
This advanced course is applicable for PT, PTA, OT, AT. Physical Therapy Accreditation: For specific states, information uses the accreditation verification menu and select your state of license. North American Seminars, inc. an AOTA Approved Provider of professional development. PD activity approval ID 4487. This online course is offered at the CEU listed in the pulldown menu below after selection of your state. These CEUs are introductory level, Occupational Therapy Service Delivery, evaluation, and intervention. The assignment of AOTA CEUs does not imply endorsement of specific course content, products, or clinical procedures by AOTA. Athletic Trainers: BOC provider P2047, category A. This course has not been submitted for Evidence-Based BOC approval.
fact_check Accreditation Verification
View PT, PTA, OT and AT Continuing Education Course State Accreditation
Meet your Continuing Education License Requirements for $189
BEST VALUE - Includes this course and all our online courses
Subscribe Today
theaters Purchase Now, Instant Online Course Access
Advanced Post Surgical Rehabilitation of the Lumbar and Cervical Spine
$175.00
CE Hours: 9.0 hrs 0.9 CEU
Delivered: Online
Instant Online Access, PDF Manual for Download, 365 days of access, Mobile Ready
All Access Subscription
---
$189
All Access Video Subscription
1 Year Access with Annual Renewal
State specific course completion certificates.
Chat support
Prices are in US dollars
12 months of access to all online courses, course tests and state approval certificates.
Meet all your CE requirements. Pre-approved for PT, PTAs in AK, AL, AZ, CA, CO, CT, DC, DE, GA, HI, IA, ID, IL, IN, KS, MA, ME, MI, MO, MS, MT, NC, ND, NE, NH, NM, NV, NY, OR, PA, RI, SC, SD, TN, TX, UT, VA, VT, WA, WI, and WY.
AOTA approved.
Designed for Physical Therapists, Occupational Therapists, Athletic Trainers and Assistants.
Access to future courses and content.
Start, stop and resume, right where you left off in a course.
Real patient interviews.
Medical expert contributors.
3D anatomy and medical illustrations.
Easy to use learning system for fast access to your courses.
Award winning content.
Top instructors teaching evidence based skills and techniques.
Advanced Rehabilitation for Cervical and Lumbar Spine Procedures Course Objectives
---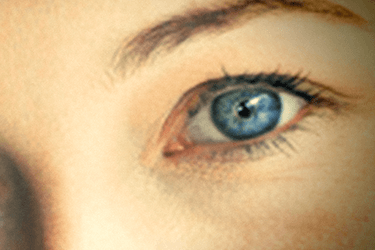 Upon completion of this course the participant will be able to:
Identify key references for rehabilitation pre and post surgical spine intervention.
Identify the importance of early intervention for surgical spine for ACF patients and other surgical procedures.
Discuss a variety of options to approach spine pathologies, neurological problems, and musculoskeletal problems that accompany surgical procedures.
Recognize the theories of plasticity as applied to the spinal cord, nerve pathways.
Identify techniques to improve nerve function and facilitating muscles to support the spine.
Recognize the importance of the team approach and communication with the surgeons.
Recognize and train a patient on key postural alignment with and without activities.
Select and plan spine specific interventions, assess effectiveness, phase in prevention for patients.
Describe new regenerative medicine techniques for spinal structure repair vs. removal or replacement.
Identify the benefits of regenerative medicine and the importance of stressing specific structures to rebuild the target tissue.
Identify the techniques utilized for specific spinal surgeries and develop a protective progressive rehab program to optimize function and healing.
Discuss some exceptions to rehab spinal protocols and identify techniques to utilize to safely progress the patient.
Discuss the importance of muscle balance and how specific imbalance affects the foraminal opening leading to neurological symptoms.
Integrate pain management approaches, with active recovery when possible from acute to chronic.
Describe the importance and applicability of motor control exercise for optimal recovery of spinal disorders and spinal protection.
Address neurologic components of recovery utilizing current evidence on management.
Describe needed cardiopulmonary therapies to help with the overall surgical and musculoskeletal recovery.
Utilize approaches to maximize joint mobility without pain for restoring spinal function.
Identify appropriate treatments for an activity based management rehab program.
Educate surgical spine patients on exercise, mobility and strengthening guidelines.
Teach post surgical patients how to appropriately progress ADL's
Learn from the Expert - Carol McFarland PT, PhD, OCS
---
Carol McFarland PT, PhD, OCS has been a full time practicing PT since 1975, in Texas since 1980 in acute, outpatient and home health settings. She and her husband owned a private practice for a number of years, during which she obtained Orthopedic Clinical Specialist (OCS) certification from the American Board of Physical Therapy Specialties in 1990. This has been renewed twice and extends through 2018. For the past 35 years she has been working mostly with orthopedics and has done specialized work with spine. She was active with American Back Society which helped develop post surgical protocols for spine with colleagues over several years. These protocols were published in a non peer reviewed format in 2001. The work with these protocols also opened a door for her to teach seminars on post surgical spine rehabilitation for North American Seminars for the past 16 years. Between this teaching and clinical practice, she decided to complete a PhD in Physical Therapy in 2012 with a dissertation study that was a clinical study of early therapy intervention after anterior cervical fusion. She has continued research interests in the area of exercise and activity based management of orthopedic disorders, and has published studies in the Journal of Geriatric Physical Therapy and in the Journal of Back and Musculoskeletal Research. She is also active in the Texas Physical Therapy Foundation for research and more recently North American Spine Foundation, and North American Spine Society.
Overview of the Course and Introduction to the Contributing Physicians
---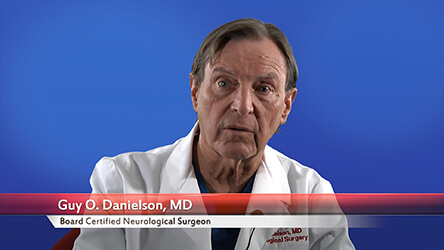 Background for surgeons contributing to the course.
Aaron K Calodney, MD, Board Certified Anesthesiologist.
Guys O. Danielson, MD,Board Certified Neurosurgeon, first surgeon to use ProDisc.
Dr. Stuart Crutchfield,MD, Board Certified Neurosurgeon.
Importance of early intervention and an overview of the course.
Discussion of randomized clinical trial for ACF patients and early interventions.
Background for surgeons contributing to the course.
Evidence For Active Recovery, Functional Loss Characteristics, Microdisc Surgery
---
Active recovery, functional loss characteristics.
Microdisc Surgery
Four characteristics of functional loss.
Pre and Post Surgical Evaluation, Treatment and Surgical Descriptions
---
Evaluation and testing for inpatient specific to surgery.
Spinal control patient education, dynamic control.
Dr Calodney, MD-Biological injections, fibrin, platelet-rich plasma injection, stem cell injection.
Dr Calodney, MD-IDET
SAID principle
Case study: herniated nucleus pulposus
Segmental stabilizers
Dr. Crutchfield, MD-Spinal stenosis surgical procedure, preservation of soft tissues, and active therapy treatment.
Dr. Crutchfield, MD-Minimally invasive lumbar decompression surgery procedure.
Dr Calodney, MD - Discography
Dr Calodney, MD - Medial branch block
Dr Calodney, MD - advice for clinicians
Active and assisted approaches that assist with posterior element pain.
Case study: Older patient with spinal stenosis
Manual therapy for spinal decompression, demonstrations
JOSPT clinical study on spinal decompression
Unloading exercises and activities, demonstrations
Problematic muscles that can impair recovery
Self traction-demonstrations
Postural strengthening, demonstrations
Testing, exercise prescription, and specific applications for spine rehab and progression.
---
Evidence based resources
Activity based management
Repetitive movements
Facilitation of flexibility
Thoracic spine therapeutic exercises
Demonstrations: rib cage routine, testing segmental stabilizers, interim testing
PCT test-interem test
Return to lifting protocols
Working on Posterior Shoulder Girdle and Postural Strength with Weights
---
Demonstrations:
Posterior girdle routine
Strengthening series:

triceps
rotator cuff
hip hinge with exercises
weights
resistance band
rotary stabilization
Active Recovery for Imbalances and Restoring Functional Mobility
---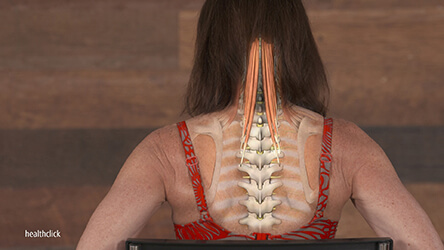 Motor control
Hodge's motor control
Demonstrations: stabilization, quadruped, dynamic and static strengthening.
Devices utilized for advanced exercises.
Newer Alternatives to Repairing Disc Pathologies, Minimally Invasive Techniques, Regenerative Medicine
---
Dr. Calodney, MD - presenting promising interventions in regenerative medicine.
Dr. Calodney, MD - Treatment options for degenerative disc.
Dr. Calodney, MD - Injection procedures
Clinical studies
Dr. Calodney, MD - Interventional biologics
Dr. Calodney, MD - Mesenchymal stem cell injections
Specialized Treatments with Specific Therapy Follow Up
---
Reasons for failed surgical procedures-Guy Danielson, MD
Anterior cervical fusion
Dr Crutchfield, MD - Are the paraspinals damaged or impaired with a posterior surgical approach?
Dr Crutchfield, MD - Decompression versus fusion
Dr Crutchfield, MD - Fusion surgery
Dr Crutchfield, MD - Is there a greater risk of displacement from a lordotic cage placed anteriorly?
Dr Crutchfield, MD - which surgical approach results in less pain?
Dissertation Study on ACF
---
Early intervention can help patients after anterior cervical fusion.
Radiographic view of anterior cervical fusion showing anterior plate and screws.
Instruction on how to manage or control the pain.
Guidelines about how they can protect the surgery without causing any damage.
Patient Education and Muscle Training, Artificial Disc Replacements
---
Essential to educate the patients for cervical spine muscle training.
Demonstrations: Crown-up, scapular control, rotator cuff. Resistance band exercises, bow and arrow movement, double arm activity, rotation, gravitational tractio
Post-op instructions, active recovery, segmental stabilizations, recruiting deep cervical flexors, traction forces for the c-spine.
Mobility Work for the Spine, Rotation Techniques.
Demonstrations: Series of exercises are done to help gain mobility through the cervicothoracic area.
Thoracic spine self mobilization.
Shirley Sahrmann's wall exercises
Cardiopulmonary Training, Exercises and Mobility Techniques
---
Cardiopulmonary training for any of the post-surgical patient.
Circuit training is also helpful for cardio training.
The American College of Sports Medicine Guide to Exercise Testing and Prescription.
Borg Scale of Perceived Exertion Scales.
Cardiovascular reconditioning and strategies.
Training patients with COPD for recovery of cardiopulmonary endurance.
Efficacy of in-home pulmonary rehab.
Exercise demonstrations and manual mobility techniques.
Demonstrations and step by step instructions on information provided to surgical spine patients.
Guidelines for movement and lifting.
Precautions
Return to housework, ADL guidelines.
Strengthening guidelines.
Posterior cervical fusion.
Osteoporosis, compression fractures, Kyphoplasty and vertebroplasty, balance screen
Multilevel fusion