Acute Care Rehabilitation
Learn something now! - Watch the CEU Course Trailer
Why should a physical therapist, occupational therapist or athletic trainer take this acute care continuing education course?
Develop the knowledge and skills necessary to effectively integrate your rehabilitation skills into the acute care hospital environment. A trained acute care therapist can help mitigate the effects of immobility on the respiratory, cardiac, neurologic, and musculoskeletal systems. Recent studies have identified improved respiratory function with early mobilization techniques such as proning. Learn the skills necessary to identify yourself as an essential part of the acute care team is critical, especially in pandemics such as COVID.
Rehab clinical tools instructed in this continuing education course to enhance your functional outcomes.
Interpret vital signs received from specific hospital equipment, labs, and devices in order to provide a reliable indication of a patient's tolerance to rehab related activities.
Overview of the cardiovascular, respiratory, and musculoskeletal systems and the effect that immobility in the acute care environment has on each system.
Specific instruction that will enhance your understanding and ability to deliver better patient care.
Normal function and values necessary for each physiological system to work efficiently.
Specific lab values, common tests, and drugs utilized with cardiac patients and the factors that can impact vital signs during therapy and decisions for rehab progression.
Factors that can impact vital signs during therapy and decisions for rehab progression
How to manage lines and tubes when progressing toward mobility
Managing the orthopaedically and neurologically complex patient
Features unique to this acute care rehab course
Instruction for ventilator-dependent; critically ill patient; orthopedically and neurologically complex patient and behaviorally challenged patients.
Basic mobility training along with auscultations in the acute care setting.
Mobility progression
Prone positioning for patients with respiratory distress
Lab demonstration for auscultation, percussion, and progressive mobilization
Professional Accreditation
This is an intermediate level course applicable for PT, PTA, OT, AT.Physical Therapy Accreditation: For specific state information use the accreditation verification menu and select your state of license. AOTA: provider #4487, Occupational therapy professional development activity: Occupational Therapy Service Delivery, evaluation and intervention, and Foundation Knowledge: human body, development, and behavior. Athletic Trainers: BOC provider #P2047, category A. This course has not been submitted for Evidence-Based BOC approval.
fact_check Accreditation Verification
View PT, PTA, OT and AT Continuing Education Course State Accreditation
Responsible CME® - Testimonials
---
I enjoyed the instructor and her method of presentation. Easy to follow -- Gayle, OT

It is great to have a course that focuses on acute care. The information was valuable but also gave me confidence that I am on the right track with my patient care. The course made me excited to get back to the ICU. -- Mary, PT

Sharan Zirges is very knowledgeable and thorough. I would have loved to hear more from an OT perspective and how the team works together to coordinate early mobilization in ICU. -- Edlyn, Occupational Therapist

Excellent course, well taught, very informative -- Julie, OT

very informative course, helpful information, good speaker -- Alicia, PT
Meet your Continuing Education License Requirements for $189
BEST VALUE - Includes this course and all our online courses
Subscribe Today
theaters Purchase Now, Instant Online Course Access
Acute Care Rehabilitation
$175.00
CE Hours: 10.0 hrs, 1.0 CEU
Delivered: Online
Instant Online Access, Color PDF Manual for Download, 365 days of access, Mobile Ready
All Access Subscription
---
$189
All Access Video Subscription
1 Year Access with Annual Renewal
State specific course completion certificates.
Chat support
Prices are in US dollars
12 months of access to all online courses, course tests and state approval certificates.
Meet all your CE requirements. Pre-approved for PT, PTAs in AK, AL, AZ, CA, CO, CT, DC, DE, GA, HI, IA, ID, IL, IN, KS, MA, ME, MI, MO, MS, MT, NC, ND, NE, NH, NM, NV, NY, OR, PA, RI, SC, SD, TN, TX, UT, VA, VT, WA, WI, and WY.
AOTA approved.
Designed for Physical Therapists, Occupational Therapists, Athletic Trainers and Assistants.
Access to future courses and content.
Start, stop and resume, right where you left off in a course.
Real patient interviews.
Medical expert contributors.
3D anatomy and medical illustrations.
Easy to use learning system for fast access to your courses.
Award winning content.
Top instructors teaching evidence based skills and techniques.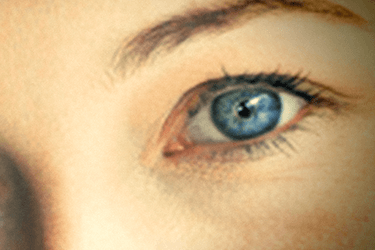 Upon completion of this course, participants will be able to:
Recognize the effects of immobility on the respiratory, cardiac, neurologic and musculoskeletal systems and the importance of early movement.
Identify the evidence based literature for developing higher level mobility goals for all types of patients in the acute care setting.
Differentiate between a medically fragile patient and a general acute care patient when develop appropriate functional goals.
Formulate effective goals and treatment strategies for the behaviorally challenging acute care patient.
Develop intervention strategies cardiac and pulmonary patients in an acute care setting.
Formulate an appropriate plan of care for the critically ill cardiac patient.
Validate an understanding of outcome tools to document and demonstrate progress.
Differentiate between the medically fragile and general acute care patient and demonstrate management techniques and interventions for these populations.
Identify the differences between the cardiac and pulmonary related disease specific management strategies.
State the critical elements of analysis and assessment when treating and progressing the cardiopulmonary patient in an acute care setting.
Demonstrate confidence and aptitude when developing appropriate intervention strategies for cardiopulmonary critical care case scenarios.
Exhibit efficacy in intervention with ventilator dependent treatment scenarios.
Perform proper percussion and drainage techniques.
Formulate an appropriate plan of care for a critically ill cardiac patient.
Integrate existing treatment plans with progression into the plan of care for the neurologically complex patient in the acute care setting.
Establish interventions for the critically ill orthopedic patient to assure management of the effects of immobility and stimulate an earlier return to prior level of function.
Validate an understanding of the outcome tools available for assessment of the acute and critically ill patient.
Execute an efficient use and completion of the outcome tools applicable for the acute care population.
Exhibit an understanding of the components (including equipment), time, and players in an effective mobilization plan for the critically ill population.
Perform a thorough vital sign screening and identify appropriate values for increasing workload safely.
Reference the critical values and analysis required to recognize progression and regression when mobilizing the critically ill population.
Construct relevant treatment plans and interventions for the population requiring early mobilization and the neurologically complex patient in the completion of scenario based case studies.
Learn from the Expert Sharan Zirges, PT, DPT, MSHA
---
Sharan Zirges, PT, DPT, MSHA, is a licensed clinical physical therapist with 30 years of experience in acute, geriatric, and neurological rehabilitation. Sharan has lectured, written and researched on fall prevention, fear of falling, and balance rehabilitation both nationally and internationally. Dr. Zirges has a B.S. in Rehabilitation Counseling Services and Physical Therapy. Additionally, she has a Master's in Health Administration and a DPT. Dr. Zirges has spent more than 20 years in the acute care environment and has developed therapy programs and protocols and provided continuing education for multiple health care systems. She is currently a reviewer for the Journal of Acute Care Physical Therapy and the program director for South University PTA program in Virginia Beach.
Effects of Immobility on the Respiratory, Cardiovascular and Musculoskeletal System
---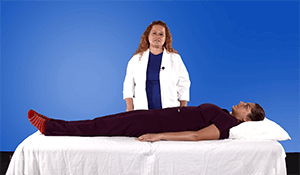 Effects of Immobility on the Respiratory, Cardiovascular and Musculoskeletal System
Learn the effects of immobility on the respiratory system
Deficiency in the ability to clear the lungs because of the compression
Laying in the supine position, the diaphragm cannot be as effective and productive
Review of the respiratory system and some of the disorders that we see in the respiratory system

chronic bronchitis
Emphysema
Asthma
Cystic fibrosis
Pulmonary fibrosis
Pneumothorax
Pneumonia
Pulmonary edema

The effects of immobility on the cardiovascular system
Recognize the importance of a shift in plasma volume
Changes in the function of the microvasculature
How to read the EKG

Characteristics of a Normal Sinus Rhythm
Characteristics of Sinus Bradycardia
Characteristics of Sinus Tachycardia
Characteristics of Sinus Arrhythmia

Learn the 4 different types of heart failure
The hemodynamics of the heart
The signs and symptoms of cardiovascular disease
Learn responses to activity that would be abnormal
The Rate of Perceived Exertion
Wells Score for DVT - The Wells score is a determinant of the risk for a DVT
The effects of immobility on the musculoskeletal system
Intensive Care Acquired Illness, Lab Values and the Cost of Immobility
---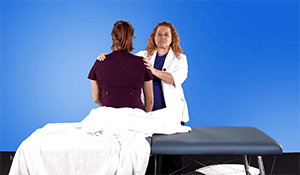 Intensive care unit-acquired weakness
Clinical Features of ICU Chronic Illness
Therapy Considerations Before Intervention
Mean arterial pressure
Understanding laboratory values
Medicare spending for post acute care after hospitalization has increased significantly over the last decade
Basic Goals Across the Spectrum and Therapists Role
---
Assess the patient's readiness for mobility
Endurance day over day because one of our other ultimate goals is for the patient to be able to perform ADLs with assistance
The role of the nurse practioner
We are the musculoskeletal experts
Understand payment and productivity in acute care
Behavioral Management and Managing Expectations from the Patient and Family
---
Managing a refusing patient with case scenario
Managing the expectations of the patient and family
Planning and offering next steps in the level of care
Physical Patient Care Management.
---
Identify all of the equipment and to understand the purpose of each device

Common Equipment, Lines and Tubes
Oxygen
IV stands and IV
Drains
Catheterization
Feeding tubes
Intracranial Pressure monitor (ICP)
Prevention of DVT
Have a Plan Before Mobilization

Safety Screening Criteria for Physical Rehabilitation
Criteria for Cessation of Physical Rehab Session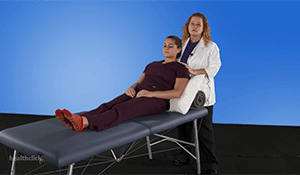 Activities for the low-level functioning patient
Progressive mobilization
Beach chair position
Physiological tolerance and what the parameters
Mobilization of the patient after they test positive for a DVT
Seamless transition for a patient from acute care to outpatient
COPD and CHF
Disease management of post cardiac surgery treatment and progression
Specific cardiac surgeries
Left ventricular assistive device (LVAD)
Extracorporeal membrane oxygenation
Cardiac dysrhythmias and EKG interpretation
Myocardial infarction, post MI, or heart attack
Medically manage a patient with pneumonia
Managing the Ventilator Dependent Patient
---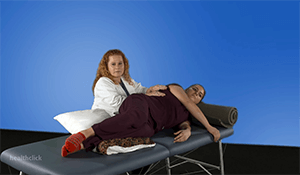 Working with Ventilators
Contraindication for mobilizing a ventilator-dependent patient
Tolerance criteria for mobilization with the ventilator dependent patient
The ABCDE bundle
Four Classes of ABCDE Barriers
High Flow Oxygen
Orthopedic and Neurologically Complex Patients
---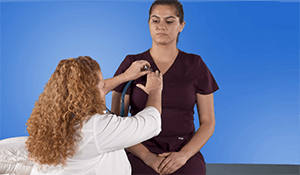 Mobilizing the patient with limited weight bearing options
Mobilization protocols for orthopedics, the clinically most important concepts
Managing a patient with CVA
Traumatic Brain Injury
Helpful outcome tools to use In Acute Care
Demonstration-Progressive Mobilizations, Ausculations, Percussions
---
Therapeutic Activities
Energy Conservation and Activity Pacing
Therapy Interventions
Lung Disorders
Physiology: Lung Volume
Factors Affecting Respiration
Normal Breathing Patterns
Abnormal Breathing Pattern
Normal Breath Sounds
Normal/Abnormal/Adventitious Breath Sounds
Evaluate your understanding of the online continuing education course material
---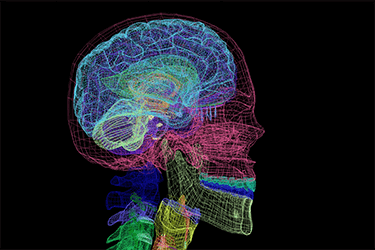 Use the Healthclick proprietary online education system which provides the online student with:

Worldwide access to high definition video, anatomical animations and images, and written information
The highest quality film in the industry, you can see the difference!
Stop and resume within a course, the Healthclick system will optimize your course based on your device, connection and remembers where you left off.
Real-time course updates. We are always adding to each courses, updating content, adding animations, these are not static courses!

Evaluate your knowledge with the course test on any device.
Print your state course certificate for CE credit.
Take the online test as many times as need in order to achieve a 70 % or greater score.