Achieving Advanced Levels of Functional Mobility with PNF Techniques
Learn something now! - Watch the CEU Course Trailer
Why should a physical therapist, occupational therapist or athletic trainer take this PNF Mobility continuing education course?
Bed assistance and the utilization of bed assist rails, handles, and mobility aids do not always have to be permanent after a significant injury. Physical and occupational therapists combine various rehabilitation techniques to work strength, coordination, and endurance to optimize functional movement.
Advanced PNF techniques are an essential tool to have in your toolbox. By incorporating PNF into a well-developed rehab plan, the patient utilizes a comprehensive neuromuscular approach to promote functional movement.
Rehab clinical tools instructed in this PNF Rehab CE course to enhance your functional outcomes.
PNF principles and concepts in addition to exercise, joint mobilization, stretching, and strengthening
Techniques to promote the components of movement within specific tasks
Specific PNF patterns and techniques to facilitate transitional movement from supine to standing
Specific instruction that will enhance your understanding and ability to deliver better patient care.
Hook-lying, bed mobility, scooting, rolling onto our side, sitting up onto an elbow, elbow up into sitting, sitting up into standing, and standing are all broken down into step by step components
Techniques to enhance pre-sitting, pre-standing, and pre-gait activities
Techniques and principles to apply to the neurologically involved, orthopedic, pediatric, geriatric, sports, and acute care patients
Professional Accreditation
This is an intermediate level course applicable for PT, PTA, OT, AT. Physical Therapy Accreditation: For specific state information use the accreditation verification menu and select your state of license. AOTA: provider #4487, Occupational therapy professional development activity: Occupational Therapy Service Delivery, evaluation and intervention, and Foundation Knowledge: human body, development, and behavior. Athletic Trainers: BOC provider #P2047, category A. This course has not been submitted for Evidence-Based BOC approval.
fact_check Accreditation Verification
View PT, PTA, OT and AT Continuing Education Course State Accreditation
Meet your Continuing Education License Requirements for $189
BEST VALUE - Includes this course and all our online courses
Subscribe Today
theaters Purchase Now, Instant Online Course Access
Achieving Advanced Levels of Functional Mobility with PNF Techniques
$135.00
CE Hours: 6.0 hrs, .6 CEU
Delivered: Online
Instant Online Access, PDF Manual for Download, 365 days of access, Mobile Ready
All Access Subscription
---
$189
All Access Video Subscription
1 Year Access with Annual Renewal
State specific course completion certificates.
Chat support
Prices are in US dollars
12 months of access to all online courses, course tests and state approval certificates.
Meet all your CE requirements. Pre-approved for PT, PTAs in AK, AL, AZ, CA, CO, CT, DC, DE, GA, HI, IA, ID, IL, IN, KS, MA, ME, MI, MO, MS, MT, NC, ND, NE, NH, NM, NV, NY, OR, PA, RI, SC, SD, TN, TX, UT, VA, VT, WA, WI, and WY.
AOTA approved.
Designed for Physical Therapists, Occupational Therapists, Athletic Trainers and Assistants.
Access to future courses and content.
Start, stop and resume, right where you left off in a course.
Real patient interviews.
Medical expert contributors.
3D anatomy and medical illustrations.
Easy to use learning system for fast access to your courses.
Award winning content.
Top instructors teaching evidence based skills and techniques.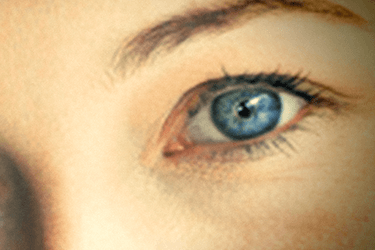 Upon Successful Completion of this course the participant will be able to:
Describe the basic principles and philosophy of PNF.
Recognize common problems in mobility in the CVA population, analyze dysfunctional movement patterns and discuss their implication on functional mobility, as well as prioritize which impairment is having the most significant effect on function.
Utilize Critical thinking and principles of specificity of exercise to implement specific treatment interventions and to progress patient treatment using manual facilitation and exercise.
Recognize the transitional movements, break down each movement into its component parts and utilize techniques to incorporate each piece back into the whole activity.
Utilize techniques that promote stability and mobility in the different phases of movement from supine to standing.
Identify and perform specific PNF patterns and techniques to address mobility issues to enhance patient performance with hook lying, bed mobility, bridging, scooting, rolling on the side, sitting up on the elbow, sitting up on hand and sit to stand.
Develop an organized treatment plan based upon-specific assessment findings to promote synchronized control for functional mobility.
Identify when to combine patterns into mass patterns to promote purposeful movement.
Discuss the evidence-based research that supports specific PNF techniques and principles to enhance movement with a variety of diagnoses and through the different transitional positions.
Perform techniques that promote transitional movement and positions
Recognize when to use stabilizing reversals and other techniques to promote stability within a transitional position.
Recognize the appropriate timing to begin training for mobility with a transitional position.
Identify the evidence-based research that specifies the importance of normal timing when transitioning from sit to stand.
Perform the techniques by utilizing the right amount of resistance and or assistance for the patient at each particular transitional movement.
Discuss the importance of utilizing specific PNF techniques when progressing a patient through supine progression, being on their side, going up onto one elbow, going up onto one hand, up to sitting, standing and pre-gait activities.
Develop comprehensive, progressive manual therapy and exercise based programs to obtain desired functional outcomes.
Learn From the Expert - Cathy Finch, PT
---
Catherine Finch, PT, MOL is a graduate of California State University in Fresno with dual degrees in health science and physical therapy. Her impressive credentials include extensive experience in acute rehabilitation, inpatient rehabilitation, outpatient orthopedics, and 25 years of physical therapy.
More specifically, Ms. Finch has a wealth of knowledge, training and experience in the area of Proprioceptive Neuromuscular Facilitation (PNF).
Learn More about Catherine Finch
Review of the PNF Principles and Philosophy
---
Application of principles and concepts to multiple diagnoses
Review of history and philosophy of PNF
Understand the principles of PNF
Review of principles: Stretch and verbal cues
Review of principles: Resistance and irradiation
Facilitating normal movement patterns
Learn the power of PNF techniques
The instructors experience travelling and utilizing PNF
Lab: Facilitating Transitional Movements from Spine to Standing
---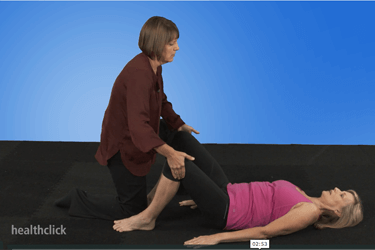 Traditional exercises with PNF principles applied
Bed mobility

Lower trunk rotation
Hip Abduction/Adduction
D1 Flexion/Extension
Bridging
Scooting
Rolling

Hooklying
Stability in Hooklying
Hooklying-Mobility

Hip abduction/adduction
Bridging
Lower trunk rotation
Lab: Overview of Patterns: Mass Flexion and Extension, Advanced Scapular and Pelvic
---
Combining patterns into mass patterns
Upper extremity patterns
Supine leg patterns for transitional movements D1 Flexion and extension patterns
facilitating movement through transitional positions-Supine to transition
Transitional Movements-Bridging
Bridging-mobility
Bridging and scooting
Relate the functional activity of scooting
Lab: Rolling Utilizing Mass Patterns
---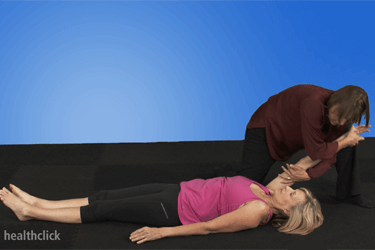 The development of rolling serves as the foundation for strength and neuromuscular integration
Rolling with Mass Flexion
Rolling with Mass Extension
Lab:Upper Extremity Patterns
---
D1 flexion and extension pattern and PNF Patterns
D2 flexion and extension pattern
Proper utilization of upper extremity patterns
Lab: Supine to Sit Progression
---
Relating arm patterns and the positions of the developmental sequence
Facilitating movement through transitional positions
Supine to Sit Transition
Sidelying to Sidesitting
On Elbow to up on hand
Analyzing and using the PNF framework
Lab: Sitting Stability and Mobility
---
Stabilizing reversals in sitting
The purpose of treating a patient in the sitting position
Facilitate pelvic movement
Rhythmic initiation
A combination of isotonics
Lab: Functional Activity of Scooting
---
The functional activity of scooting
A dissociation of the pelvis from the upper trunk
A really great home exercise program
Cue the anterior elevation
Using the weight-shift
Learn to create the stability in this position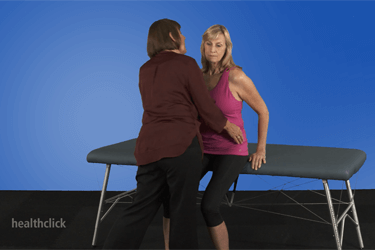 Anticipation of the sit to stand motion
Sit to stand facilitated using assistance or resistance
The therapist is dynamic and mirrors the movement
Facilitation for sit to stand
The cue at the pelvis
Missing momentum from sit to stand?
Lab: Standing Stability and Mobility
---
Stabilization in standing is one of the first activities assessed prior to gait
Teach alignment of the trunk and pelvis
Teach alignment of the trunk and pelvis in the standing position
Facilitate hip extensors, abdominals and lower extremity musculature
Use traction and approximation to elicit postural responses
Facilitate trunk extension and scapular posterior depression
Teach balance and stability in a static posture
Facilitate patient standing without being locked in anterior tilt
Treatment Ideas for Difficult Patient Scenarios
---
Patient can't bridge independently which impacts bed mobility and sit to stand transition
Limited trunk rotation interfering with gait and functional mobility i.e. rolling
Patient sitting shortened on the right trunk
Cervical spine patient needs dorsal extension but too painful for direct treatment of spine
Right TKA patient with limited ability to contract quadriceps on surgical side
Course Test - Evaluate your knowledge
---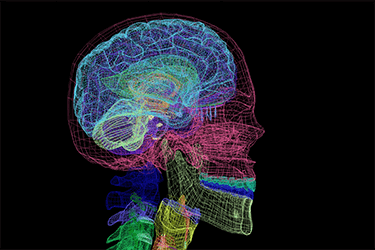 Use the Healthclick proprietary online education system which provides the online student with:

Worldwide access to high definition video, anatomical animations and images, and written information
The highest quality film in the industry, you can see the difference!
Stop and resume within a course, the Healthclick system will optimize your course based on your device, connection and remembers where you left off.
Real-time course updates. We are always adding to each courses, updating content, adding animations, these are not static courses!

Evaluate your knowledge with the course test on any device.
Print your state course certificate for CE credit.
Take the online test as many times as need in order to achieve a 70 % or greater score.