Oculomotor Dysfunction and Tracking Exercises can be used with patients that have difficulty with eye-tracking or saccadic movements. Sometimes the patient may do the task fine, but it's provocative to them, so in that case, we would want to work on it in therapy.
We'll start with an eye-tracking exercise as part of oculomotor dysfunction and tracking exercise program. This is a very simple exercise where the patient holds a target out in front of her. She's going to keep her head still and follow that target as her arm moves back and forth. Again Payton is doing pretty well. She's moving pretty quickly. Our patients may need to start out moving much slower than this, but we want their heads still and their eyes following the target. Now she can stop.
We want to time that task, and we want to build on that time. Thirty seconds is a general starting point for me, but depending on your patient, you may need to start with much less time than that, such as maybe ten or fifteen seconds, or perhaps even less than that in extreme cases. If you can, though, you want to build up from that thirty seconds where they're doing the task continuously for that time. We can also do it in a vertical direction, which she will try, and we can do it in a diagonal direction, making an X. Now she can stop.
Vestibulo-ocular movements stabilize the eyes relative to the external world, thus compensating for head movements.

Types of Eye Movements and Their Functions
Learn More about Oculomotor Dysfunction and Tracking Exercises
The video in this blog is referenced from the concussion rehab continuing education course, Current Concussion Evaluation, and Treatment Approaches. This online course is included in our all-access annual subscription.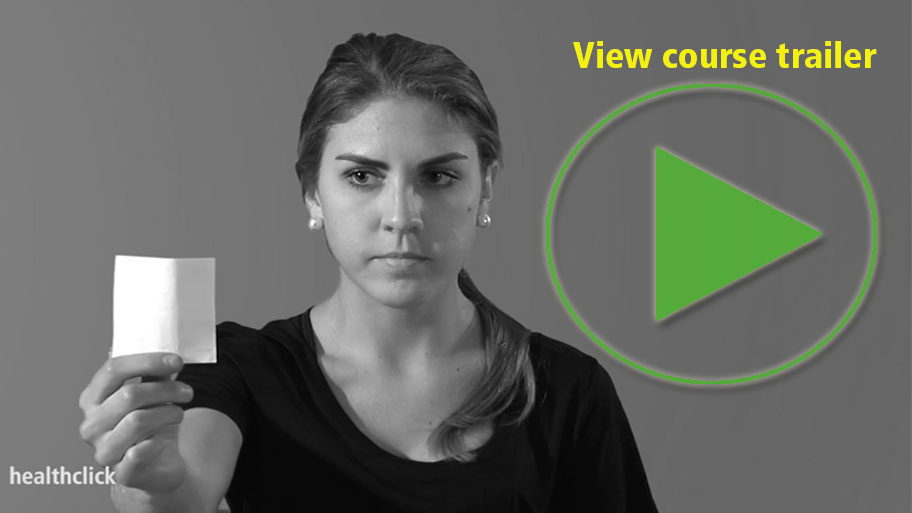 Access all our online courses for $189 per year
We are excited to offer annual subscription access to our library of online courses. You can expect a high-quality educational experience that is continually evolving with new classes.
These comprehensive courses are designed for professionals seeking to reach master-level skills of their craft.
Our goal is to deliver something unique, combining top educators with our film, animations, 3D technology, and medical illustrations.
All the material in our classes is evidence-based and produced in the United States.
Healthclick is a US-based education organization and has been creating medical education for over twenty-five years.
Our annual subscription renewal is transparent, with a countdown to the annual renewal date within your account. This online yearly subscription will allow you access to ALL our library of continuing education courses for one year (annual renewal).
Other courses included in our subscription related to this topic:

Invisible Trauma-Recovery from Complex Concussions
Restoring Synergy
Progressive Vestibular Treatments for the Over 60 Populations
Sports Concussion-an Evidence Based Course
Definitions:
Saccadic Eye Movement- This is a rapid movement that abruptly changes the point of fixation in the same direction.
Vergence Movements- involve the eyes moving in different directions in order to fixate on an object.
References
Hall CD, Herdman SJ, Whitney SL, et al. Vestibular Rehabilitation for Peripheral Vestibular Hypofunction: An Evidence-Based Clinical Practice Guideline: FROM THE AMERICAN PHYSICAL THERAPY ASSOCIATION NEUROLOGY SECTION. J Neurol Phys Ther. 2016;40(2):124-155. doi:10.1097/NPT.0000000000000120
van Wyk A, Eksteen CA, Rheeder P. The Effect of Visual Scanning Exercises Integrated Into Physiotherapy in Patients With Unilateral Spatial Neglect Poststroke: A Matched-Pair Randomized Control Trial. Neurorehabilitation and Neural Repair. 2014;28(9):856-873. doi:10.1177/1545968314526306