Occupational and Physical Therapists can significantly impact the rehabilitation of patients with vestibular related issues. The ability to perform comprehensive examinations and identify central vs. peripheral lesions is essential to developing successful vestibular programs. Restoring Synergy is a new, online course presented by North American Seminars/Healthclick that provides a comprehensive approach to evaluating and treating vestibular dysfunction.
Both peripheral and central components contribute to the vestibular system.

Thompson, Timothy L, and Ronald Amedee. "Vertigo: a review of common peripheral and central vestibular disorders." The Ochsner journal vol. 9,1 (2009): 20-6.

The Oschner Journal
The peripheral vestibular system includes:
The vestibular end organ

The semicircular canals
The two otoliths organs

The eighth cranial nerve
The peripheral vestibular system goes all the way from the labyrinth to the connections with the peripheral nerve into the vestibular nuclei. The central vestibular system includes:
The central vestibular nuclei in the brain stem
The vestibular cerebellar connections
The vestibular ocular pathways
The vestibular spinal pathways (postural control)
The vestibular areas in the cortex assist us with sensory organization and identify our position in space. We also have connections with the autonomic nervous system from the vestibular system.
Want to learn more?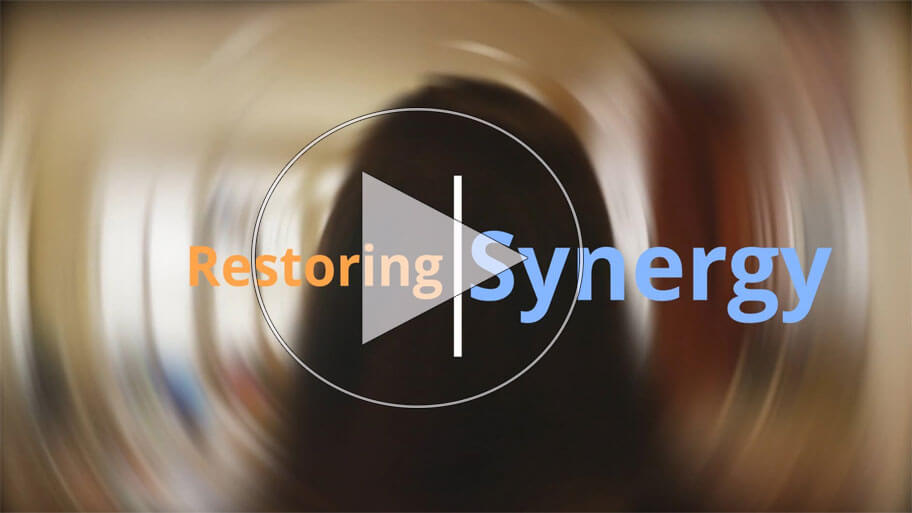 Watch the course trailer for our new Vestibular Online Continuing Education Course,
Restoring Synergy
Complex vestibular patients often present with symptoms related to cervicogenic dizziness, atypical BPPV, Persistent Postural-Perceptual Dizziness (PPPD), vestibular migraine, Acoustic Schwannoma, superior canal dehiscence. This advanced vestibular course provides the tools to effectively evaluate and treat patients with these and other complex vestibular related comorbidities.
Laura Morris, PT, NCS
Laura Morris, PT, NCS is a physical therapist and lecturer with over 25 years of experience in the management of adults with neurologic disorders. Her clinical work focuses on vestibular disorders and mild traumatic brain injury at Elmhurst Memorial Hospital in the Chicago area. She is the Director of Communications for the Academy of Neurologic PT of the APTA. She teaches continuing education in concussion and vestibular rehabilitation both nationally and internationally. Her experience includes inpatient and outpatient care, clinical research and program development, including the launch of the fourth credentialed Neurologic PT Residency Program in Pittsburgh. Clinical practice also included vestibular and concussion rehabilitation in Pittsburgh, Pennsylvania, the Mild Brain Injury Program in Baltimore, Maryland and neurologic private practice in Alexandria, Virginia. She was re-credentialed for her Neurologic Clinical Specialist in 2013. She has been involved in the Academy of Neurologic PT and the Vestibular special interest group, primarily in positions involving website support.