The Evolving Recovery Model in Spinal Cord Rehabilitation
Learn something now! - Watch the CEU Course Trailer
Why should a physical therapist, occupational therapist or athletic trainer take this spinal cord injury continuing education course?
Research for spinal cord injury rehabilitation is in an exciting phase with new evidence-based research directing rehab more towards an evolving recovery model. This new research demonstrates that the spinal cord can respond to rehabilitation, similar to the way the brain changes itself toward repair and neuroplastic recovery. With recent research studies, paralysis is not the only long-term option.
Develop critical thinking patterns to address each spinal cord patient as a unique individual with individualized needs. Todays rehab professional focuses on the importance of not "boxing" in a patient with a specific diagnosis, and being a true clinician that continually evaluates for any signs of function, leading to improved functional mobility.
Rehab clinical tools instructed in this spinal cord injury CE course to enhance your functional outcomes.
Combine the standard compensatory model of treatment of the past with more of a recovery model of training focuses on enhanced advanced motor learning
Evaluation and treatment progression concepts and techniques to achieve a higher level of functional mobility throughout their rehab program
Specific instruction that will enhance your understanding and ability to deliver better patient care.
Techniques for a therapist to engage in critical thinking when identifying each spinal cord patient's unique level of function
A comprehensive recovery model plan for spinal cord injured patients to develop higher-level function and mobility despite a low-level spinal cord injury classification"
The reasoning behind the use of specific techniques to enhance neuroplasticity
Features unique to this spinal cord injury rehabilitation continuing education course
Two case studies of young adults progressing through the recovery model of care
Demo for transfer training, to/from wheelchair, mat, car and activities to assist
Parameters of when and how to utilize EMG, FES, and locomotor training
Physiological factors, outcomes and working through specific challenges
Hands-on-techniques to elicit functional movement
Locomotor preparatory exercises, stretching and demo of gait with the exoskeleton
Professional Accreditation
This is an intermediate level course applicable for PT, PTA, OT, AT. Physical Therapy Accreditation: For specific state information use the accreditation verification menu and select your state of license. AOTA: provider #4487, Occupational therapy professional development activity: Occupational Therapy Service Delivery, evaluation and intervention, and Foundation Knowledge: human body, development, and behavior. Athletic Trainers: BOC provider #P2047, category A. This course has not been submitted for Evidence-Based BOC approval.
fact_check Accreditation Verification
View PT, PTA, OT and AT Continuing Education Course State Accreditation
Responsible CME® - Testimonials
---
Excellent case studies! Thank you for the videos. -- Naomi, Physical Therapist

Great material that was taught by instructors who are experts in their fields. -- Joel, PT

It is a great course for patients with extreme spinal injuries. -- Erica, ATC

As a full time PT and mom, it can be very challenging to stay up to date and this course offered me the flexibility I need. The instructor is very experienced, knowledgeable, and brings several areas of new research to this short course. The case presentations and video demonstrations were very helpful too. -- Helana, PT
Meet your Continuing Education License Requirements for $189
BEST VALUE - Includes this course and all our online courses
Subscribe Today
theaters Purchase Now, Instant Online Course Access
The Evolving Recovery Model in Spinal Cord Rehabilitation
$59.00
CE Hours: 3.5 hrs, .35 CEU
Delivered: Online
Instant Online Access, PDF Manual for Download, 365 days of access, Mobile Ready
All Access Subscription
---
$189
All Access Video Subscription
1 Year Access with Annual Renewal
State specific course completion certificates.
Chat support
Prices are in US dollars
12 months of access to all online courses, course tests and state approval certificates.
Meet all your CE requirements. Pre-approved for PT, PTAs in AK, AL, AZ, CA, CO, CT, DC, DE, GA, HI, IA, ID, IL, IN, KS, MA, ME, MI, MO, MS, MT, NC, ND, NE, NH, NM, NV, NY, OR, PA, RI, SC, SD, TN, TX, UT, VA, VT, WA, WI, and WY.
AOTA approved.
Designed for Physical Therapists, Occupational Therapists, Athletic Trainers and Assistants.
Access to future courses and content.
Start, stop and resume, right where you left off in a course.
Real patient interviews.
Medical expert contributors.
3D anatomy and medical illustrations.
Easy to use learning system for fast access to your courses.
Award winning content.
Top instructors teaching evidence based skills and techniques.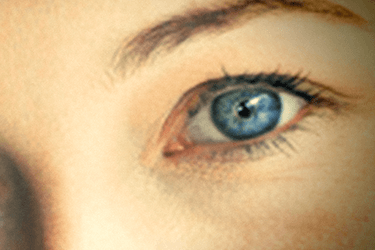 Upon successful completion of this course participants will be able to:
Identify the importance of ASIA testing and the anal-rectal exam.
Recognize how a diagnosis of a specific level of injury does not necessarily predict the potential for ambulation.
Identify and discuss the principles and parameters of the recovery model of training.
Recognize how to identify a very low-level functioning muscle (s) and utilize that minimum level to promote functional movement.
Recognize that a diagnosis of a specific level of injury does not dictate overall function or lack of function.
Identify the importance of manual muscle testing in alternate positions in order to elicit function and isolate specific muscle groups.
Discuss activity-based therapy and identify how to incorporate this into a treatment plan
Identify the parameters for using an exoskeleton for locomotion
Identify the parameters for utilizing a harness system when treadmill training for locomotion.
Discuss the importance of specific long-term training in order to elicit functional mobility.
Recognize the long-term plan when developing a comprehensive functional rehab program for spinal cord patients.
Develop programs that focus on full body movement engaging multi-segmental control throughout the phases of varying functional ability.
Develop programs that enhance movement therapy strategies including task-specific training, activity-based strengthening, and the benefits of neuromuscular re-education.
Identify how FES, EMG, and robotics can play an important role in locomotion recovery.
Recognize the national resources available to provide evidence-based research on spinal cord injury.
Learn From the Expert - Selina M. Morgan, PT, DPT
---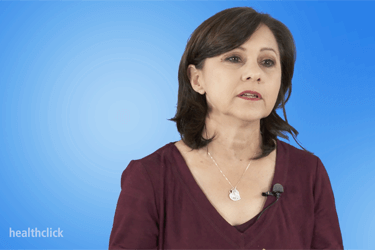 Selina M. Morgan, PT, DPT, graduated from Texas A&M University with a BS in Health Education in 1984, and the University of Texas Health Science Center in Dallas, School of Physical Therapy in 1986. She earned her Doctor of Physical Therapy degree from the University of Texas Medical Branch in 2016. She has been actively involved in the physical rehabilitation of neurological compromised patients and assistive technology throughout her career. She currently serves as the spinal cord injury lead therapist in an outpatient rehabilitation center in San Antonio.
Selina first gained teaching experience through her faculty position at the Texas Tech School of Physical Therapy in 1995. She is an adjunct instructor at The University of Texas Health Science Center at San Antonio, teaching the Management of the Patient with Neurological Dysfunction for the 2nd year doctoral physical therapy students.
Dr. Morgan has been credentialed by RESNA as an Assistive Technology Practitioner since 2003. She is involved in and serves as a Christopher and Dana Reeve Foundation Mentor since 2012. She has been an instructor for North American Seminars since 1999.
Introduction to the Course-Motor Learning
---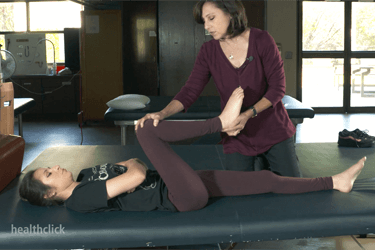 Rehab of patients following spinal cord injury has dramatically changed over the past several years
The NeuroRecovery Network
The principles of motor learning
Compensation strategy examples
Recovery strategies
Good kinematic postural control
Activity-based therapy (ABT)
Retraining the nervous system
Neuromuscular Recovery Scale
ASIA exam
incomplete ASIA C injuries
Medicaid funds and private insurance funds
Case Study: Alyssa a Young Adult Female Who Sustained a C5-7 Spinal Cord Injury in 2008
---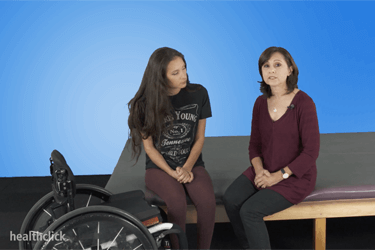 22 year old female who sustained a C5-7 spinal cord injury
ASIA Impairment Scale-A (AIS-A)
"Complete" injury such that there is no sensory or motor sparing
Transfers
Perform stretching exercises
Activities of daily living
The patient's home environment
Case Study: Alyssa: Dr. Morgan's Discussion and Demonstration of the Evaluation and Treatment Progression
---
What about recovery?
A new focus in Alyssa's plan of care
Full manual muscle test
Spastic responses
The spinal cord is capable of learning and capable of generating its own output even if it is functionally independent of the brain
Using static and dynamic postural control
A strong focus on full body movement engaging multi-segmental control
Surface-Electromyography
Case Study: Alyssa: FES (Functional Electric Stimulation), Preparation and Guidelines
---
Functional electrical stimulation (FES)
Upper motor neuron lesions
Lower motor neuron lesions
The use of EMG
The exoskeleton
Key muscles that need to be stretched
Case Study: Alyssa: Car Transfer and Final Summary
---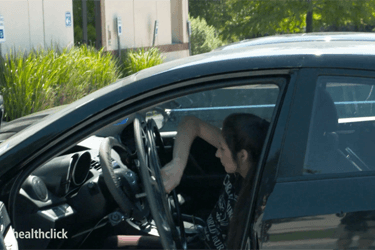 The Car Transfer
The remarkable progress of this patient
Case Study: Jordan: Upright and Locomotor Training
---
a T12 spinal cord injury during a horseback riding accident
AIS-A designation during her spinal shock period
Lower motor neuron L4-5 potential damage
Eksobionics GT
The NRN is the gold standard flagship
Functional electrical stimulation
Case Study: Jordan: Young Adult who Sustained a T-12 Spinal Cord Injury During a Horseback Riding Incident
---
Body weight support system is from Biodex
Research projects that was done by NRN
Activity-based therapy
Sensory feedback from the treadmill belt
Facilitate medial hamstrings and anterior tibialis
The recovery-model approach to rehabilitation
Course Test - Evaluate your knowledge
---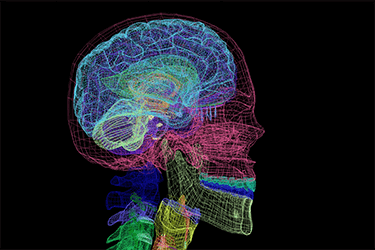 Use the Healthclick proprietary online education system which provides the online student with:

Worldwide access to high definition video, anatomical animations and images, and written information
The highest quality film in the industry, you can see the difference!
Stop and resume within a course, the Healthclick system will optimize your course based on your device, connection and remembers where you left off.
Real-time course updates. We are always adding to each courses, updating content, adding animations, these are not static courses!

Evaluate your knowledge with the course test on any device.
Print your state course certificate for CE credit.
Take the online test as many times as need in order to achieve a 70 % or greater score.