Learn something now! - Watch the CEU Course Trailer
Why should a physical therapist, occupational therapist or athletic trainer take this spinal cord injury continuing education course?
Most teen spinal cord injuries occur during motor vehicle accidents or are sports-related injuries. Many pediatric injuries have been linked to a lack of or inadequate restraints when traveling in a motor vehicle. Not too long ago, if a person had a severe spinal injury, their life quality was limited. However, today many associations and institutions are committed to enhancing technology and care for the spinal cord injured patient. Now more than ever before, spinal cord rehabilitation can progress a person toward an independent quality of life.
Learn strategies for managing, progressing and rehabilitating patients with this spinal cord injury. Real spinal cord injured patients share their experiences and participate in a comprehensive evaluation and treatment approach demonstrated by an expert in spinal cord rehabilitation.
Rehab clinical tools instructed in this spinal cord injury rehab course to enhance your functional outcomes.
Sensory and motor testing techniques
Identifying the sensory motor relationship and progression of function
Specific instruction that will enhance your understanding and ability to deliver better patient care
Transfer training and progression
Specific instruction that will enhance your understanding and ability to deliver better patient care.
Various transfer strategies from the small infant to a larger more adult-sized patient
Bed mobility training and progression
Conventional model gait training and progressions
Features unique to this spinal cord injury course.
An expert in spinal cord injury rehabilitation conveys the passion and dedication necessary to progress complex spinal cord injured patients
Experience the stories of 18 year old Bonique who suffered a T11 spinal cord injury and 19 year old Rubi who suffered a transection of C6-7. Both were involved in motor vehicle accidents, thrown from vehicles and were injured a week apart. These two remarkable young ladies share their experience as a inspiration to other spinal cord patients
Professional Accreditation
This is an intermediate level course applicable for PT, PTA, OT, AT. Physical Therapy Accreditation: For specific state information, use the accreditation verification menu and select your state of license. AOTA: provider #4487, Occupational therapy professional development activity: Occupational Therapy Service Delivery, evaluation and intervention, and Foundation Knowledge: human body, development, and behavior. Athletic Trainers: BOC provider #P2047, category A. This course has not been submitted for Evidence-Based BOC approval.
fact_check Accreditation Verification
View PT, PTA, OT and AT Continuing Education Course State Accreditation
Responsible CME® - Testimonials
---
Very good video. I liked seeing actual clients and how successful they have become. The presenter is very effective. -- Susan, Physical Therapist

Yes, as it will always be a helpful referring source for me in the future. I wish I can save the video presentation. -- Jeny, Physical Therapist

Absolutely. They were instrumental in the understanding of how the instructor works with her patients. -- Robert, PT

very informative! great course to refresh memory. -- Martha, PTA

Thank you very much for providing significant materials both online and live courses for us to continue learn anything related to our profession as physical therapist. You guys are highly recommended! Great job! -- Niel, Physical Therapist

I learned a lot of information with this course. The videos and client information helped make it more understandable. -- Kendra, OT
Meet your Continuing Education License Requirements for $189
BEST VALUE - Includes this course and all our online courses
Subscribe Today
theaters Purchase Now, Instant Online Course Access
Spinal Cord Injury
$175.00
CE Hours: 13.0 hrs, 1.3 CEU
Delivered: Online
Instant Online Access to Course Material for 365 days, Videos, Online Test and Printable Course Certificate with State Specific CEU approval
All Access Subscription
---
$189
All Access Video Subscription
1 Year Access with Annual Renewal
State specific course completion certificates.
Chat support
Prices are in US dollars
12 months of access to all online courses, course tests and state approval certificates.
Meet all your CE requirements. Pre-approved for PT, PTAs in AK, AL, AZ, CA, CO, CT, DC, DE, GA, HI, IA, ID, IL, IN, KS, MA, ME, MI, MO, MS, MT, NC, ND, NE, NH, NM, NV, NY, OR, PA, RI, SC, SD, TN, TX, UT, VA, VT, WA, WI, and WY.
AOTA approved.
Designed for Physical Therapists, Occupational Therapists, Athletic Trainers and Assistants.
Access to future courses and content.
Start, stop and resume, right where you left off in a course.
Real patient interviews.
Medical expert contributors.
3D anatomy and medical illustrations.
Easy to use learning system for fast access to your courses.
Award winning content.
Top instructors teaching evidence based skills and techniques.
Learn from the Expert Selina Morgan, PT, DPT
---
Selina Morgan, PT, DPT, graduated from Texas A & M University with a B.S. in health education in 1984, and the University of Texas Health Science Center in Dallas, School of Physical Therapy in 1986. She is actively involved in the physical rehabilitation of neurologically compromised patients with special interest in spinal cord injury and assistive technology. She has held offices in: The National Spinal Cord Injury Association-South Texas Chapter, the adhoc committee to improve handicap accessibility in San Antonio and the access planning committee of the Alamo Dome. Selina first gained teaching experience through her faculty position at the Texas Tech School of Physical Therapy in 1995. She continues to teach in areas of spinal cord injury, seating-mobility and assistive technology at the University of Texas Health and Science Center (schools of PT and OT) and the Army-Navy Baylor School of Physical Therapy at Fort Sam Houston. Selina has received credentials through RESNA as an assistive technology practitioner since 2003.
Compare the differences between the ASIA motor exam and manual muscle testing.
Identify the pitfalls of only using the ASIA exam for SCI evaluation.
Understand the challenges of applying standardized manual muscle testing to the spinal cord injured patient.
Identify incomplete spinal cord injury characteristics via deductive reasoning following a sensorimotor exam.
Identify key components to the therapy evaluation including:
a. Modified manual muscle test vs the ASIA assessment
b. Sensory testing
c. Functional skill elements and indications for treatment planning.
d. Discuss goal setting and therapy techniques as they relate to various functional levels of injury.
Observe and practice patient handling techniques in a lab setting including:
a. Transfer training and progressions
b. Bed mobility training and progressions
c. Conventional model gait training and progressions
d. Positioning for mechanical advantage to encourage optimal strengthening and facilitation
Observe and understand of the basic manual wheelchair components and benefits for gravity assisted positioning for task performance.
Here from an actual patient about her journey from trauma to life through therapy
T11 Injury
Quadriplegic screen
Performing Correct Transfers Part 1
---
Dependent transfer with feet on floor
Dependent transfer with full lift
Infant transfer
Infant collar, TLSO
Quadriplegic Mobility, transfers with board
Mat to mat
Transfer to wheelchair with board
Performing Correct Transfers Part 2
---
Paraplegic transfer with sliding board
Transfer, pivot without sliding board
Transfer, prone push
Transfer, roll out
Wheelchair transfer floor to chair
Transfer, feet first
Transfer from mat using knee to chest for bed mobility initiation
Quadriplegic mobility Part 1
---
Quadriplegic mobility, long sitting
Quadriplegic mobility, quadruped
Prone on elbow shifting
Quadriplegic mobility, long sit to prone
Come to sit and the UE platform
Long to short sit with leg management
Bed mobility prone to supine
Paraplegia, transfer to mat
Quadriplegic mobility Part 2
---
Long leg braces and weight bearing
Come to stand with forearm crutches
Sit to stand and the standing position
Prone push to stand
Gait with rolling walker sit to stand
Quadriplegic gait training
Supine to long to short sitting
Scooting hip head relationship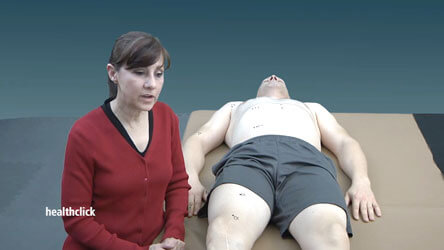 ASIA A & B
ASIA C & D
ASIA E defined
ASIA sensory exam, pin prick
ASIA sensory exam, pin prick grading
ASIA sensory exam, light touch
ASIA, sensory exam S4-5
Defining complete and ZPP
ASIA functional motor level
Sensory motor relationship
ASIA C5, all grades
ASIA C6, all grades
ASIA C7, all grades
ASIA C8, all grades
ASIA T1
ASIA T1 quadriplegic involvement
ASIA test, gravity eliminated test position for the hip flexion testing
ASIA L2, grades 0,1,2
ASIA L2, grades 3,4,5
ASIA L3, grades 0,1,2
ASIA L3, grades 3,4,5
ASIA L4 eliminated position, grades 0,1,2
ASIA L4 grade 3
ASIA L4, grades 4,5
ASIA L5, all grades
ASIA S1, grades 0,1,2
ASIA S1, grade 3
ASIA S1 plantar flexion, grades 4,5
Interaction of muscle groups
Introduction of the lower extremity powder board testing
Powder board strength assessment of dorsi and plantar flexion
Powder board, hip abduction
Powder board, hip adduction
Powder board with and without skate, hip flexion
Powder board, skate, knee extension
Powder board no skate, knee extension
Powder board, hamstring exam, trace
Fatigue in weak muscle groups
Wheel Chair Configurations
---
Wheelchair selection and hip width
Wheelchair configuration, frame dump
Wheelchair patient measurements
Achieving the best pelvic position in a wheelchair
Frame dump measurements, pelvic position and arc over rail
Wheelchair tire and caster options
Wheelchair configuration, positioning and key measurements of the wheelchair
Camber and overall width of wheelchair
Wheelchair features and disassembly
Evaluate your understanding of the online continuing education course material
---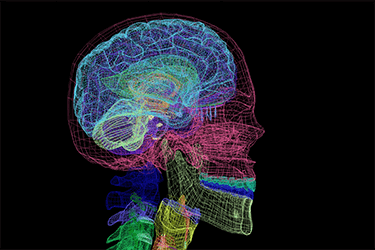 Use the Healthclick proprietary online education system which provides the online student with:

Worldwide access to high definition video, anatomical animations and images, and written information
The highest quality film in the industry, you can see the difference!
Stop and resume within a course, the Healthclick system will optimize your course based on your device, connection and remembers where you left off.
Real-time course updates. We are always adding to each courses, updating content, adding animations, these are not static courses!

Evaluate your knowledge with the course test on any device.
Print your state course certificate for CE credit.
Take the online test as many times as need in order to achieve a 70 % or greater score.